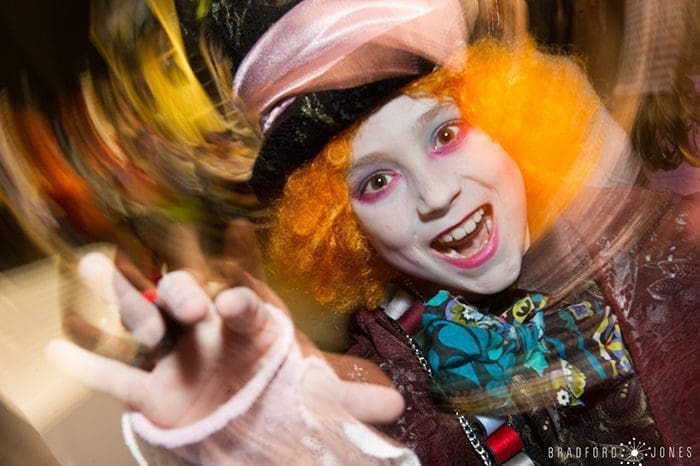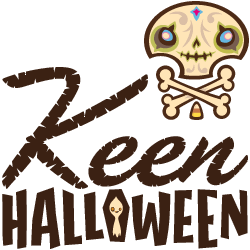 As the end of September ushers in the fall season, many of us begin to think about apple harvests, pumpkin pie, and ghouly ghosts that roam the night.  Children have fantasies of sugary delights dancing in their heads and young adults seek new chills in the latest haunted attractions and creepy B-movies: all in anticipation of the creepiest-thriller-dance-filled day of the year, Halloween.  In Phoenix, one local pop culture event is looking to be the welcoming gateway to all the festivities.
Proudly in its second year, Keen Halloween takes place over the weekend of Sept. 28-29 at the Sano Fitness Center in the Metrocenter Mall with workshops, entertainment, and a Monster Market featuring artists, creators, and other fun themed activities.  All of which, they hope, to inspire attendees to gain more out of their trick-or-treating, themed parties, and costume making.
"It makes me sad when the main choices for boy's costumes become between Iron Man 3 and Star
Trek 2.  It's so very generic and homogenous.  I'd love to see folks think beyond the big commercial brands – and bring in some of their own creativity – making memories for the people in their lives."  Keen Halloween founder Dan Davis, the mastermind behind Steam Crow, explains to us.  "Another issue is the 'gore factor.' Horror certainly has a place in Halloween, but it isn't the only thing.  There is also creativity, candy, ghost, ghouls, goth dinner parties, and spooky decorations."
Davis goes on to describe how his event differs from the traditional Halloween activities. "Keen Halloween is all about Halloween (not murder) and is all ages, but isn't watered down either.  We really try to be inspired by old-timey Halloween, where everything isn't store-bought, folks make their own costumes, and it's a chance for folks who love the macabre to gather.  The biggest way that Keen is different is that it's creative; we encourage the attendees to make their own Halloween better.  We have all kinds of workshops and activities to learn how to make your own decorations, props, and costumes."
This year, Keen Halloween is bringing back a crowd favorite with the Iron Skull Costume Challenge on Sunday afternoon.  With this event, three teams of three people make a costume in 90-minutes out of a mystery box filled with inexpensive household items.  "We wanted to show that the audience can make a costume cheaply, with a little bit of time and effort.  Plus, it's dang fun to watch the teams in a flurry of costuming action!" Dan notes.
There will also be an Evil Genius Costume Bar, where local experts will be on hand to provide tips and tricks for making home-made items.  Workshops include how-to's on zombie make-up and building origami bats, a "Thriller" dance class, fun from Dr. Diabolic, monster myths, and much more.  Saturday night sees Tucson-based band The Mission Creeps bringing their horror rock to the main stage.  Plus, many vendors will be on hand, such as Chaos in Color, Victor Moreno, Fez-O-Rama, Madame M., Serkworks, Studio Fugazi, and many more who are new to the Phoenix area.
Davis, whose spookiest memory is accidentally lighting his house on fire when he was 16, began his traditional Halloween party many years ago.  "For over a dozen years, I had a Halloween party in Spokane, Wash., where I'm from.  We'd decorate our 1920's house, hire an old-timey band, and have a great time with all of our friends."
After moving to Arizona, he founded Steam Crow with his wife Dawna.  Together they draw monsters, invent their stories and build products based on that.  "As an artist and designer, I studied advertising and vintage graphic design, and became hooked on turn of the century illustration and advertising, along with propaganda poster design.  My work is a combination of all of these things, along with Count Chocula."
With Keen Halloween, Davis brings his artistic aesthetic to a new level.  Building a pop culture event around a nationally celebrated tradition, he also tries to fuse a little local flair, such as with this year's
theme of "Bone to Pick" and sugar skulls.  "Every year we have a theme, and we thought that it would be cool to infuse the theme with a little local culture. Sure, Dia De Los Muertos has nothing to do with Halloween, but the imagery is so cool and compelling, we combined the idea of Halloween skulls with the sugar Calavera.  'Bone to Pick' implies some (sort) of grim story, which I illustrated on this year's collector's print."  With many of the Monster Marketplace vendors offering exclusive event merchandise, Keen Halloween is sure to be a collector's treat.
Davis parts with these final words, "Keen is a locally grown show. We're not rolling in from some other city, taking advantage of the awesome Arizona geek community. We're part of it. We live here, and we're growing this event organically. If you want a show like us to thrive, come join us on September 28 and 29. Buy a ticket, have some fun, and hopefully walk away inspired for Halloween!"
Advanced weekend passes for the event are only $15.30! Children 12 and under are FREE! For information on purchasing tickets head over to: http://guestli.st/162012
Enter in this contest for 2 full weekend passes to Keen Halloween plus an exclusive print!
For more information on Keen Halloween visit them at www.keenhalloween.com, on Facebook at https://www.facebook.com/keenhalloween, or on Twitter @keenhalloween.
Follow Jen on Twitter: @jenmku
[SlideDeck2 id=9578]