Day One of CinemaCon 2018 opened with their signature International Day followed by Sony Pictures Presentation. Sony toted themselves as having one of the most dynamic lineups for this year with unique stories and a wide variety to appeal to all audiences. Sony's President Josh Greenstein came out on stage to announce the films in their upcoming slate.
First up was Holmes and Watson, the new Will Ferrell & John C. Reilly joint comedy that is set in the Sir Arthur Conan Doyle world of Victorian London. Ferrell, who came out to show an exclusive sizzle reel, plays the iconic Sherlock Holmes, with John C. Reilly as his trusted sidekick. In the footage, we got to see a glimpse of the shenanigans that this comedy duo dive into as they solve mysteries and battle his nemesis, Moriarty.
While Ferrel is a hard act to follow, the next trailer up was for Superfly. This is a modern update to the 1970's urban hustle film that stars Trevor Jackson, Jason Mitchell, and Lex Scott Davis. The film is directed by Director X with a stylized film score by Future that blows the dust off the classic blaxploitation genre and set to hit theaters June 15th.
Another crime action film to emerge from Sony is Miss Bala, a remake of the 2011 Latina-led cast about a woman who does whatever it takes to get her friend back who is kidnapped by the Mexican Cartel. A film where no one is safe and everyone is a double agent, it stars Gina Rodriquez and is directed by Catherine Hardwicke. It was shot in Mexico with a 90% Latino cast and crew and is slated for an early 2019 release.
Sony then changed gears as they announced some of their family friendly films coming out including a production called A Dog's Way Home, a story of a dog who gets lost and in her journey back to find her owner, discovers all types of people who need her help. R.L. Stine's iconic books return to the big screen in Goosebumps: Haunted Halloween, in which a trio of kids discovers the frights come to life after unlocking a manuscript. And of course Sony's family lineup would not be complete without their animated franchise, Hotel Transylvania 3: Summer Vacation. While I don't have high hopes for this installment, the exclusive footage they debuted took place on a plane operated by Gremlins as the monster family flies to their vacation destination, and the jokes and pacing were on point. Sure to be a hit with kids, it seems like it's predecessors it won't forget those cheeky nods to the adults as well.
Things took a serious turn in the presentation as three more suspense thrillers were announced, the first called White Boy Rick, is a gang drama that takes place in the 1980's and is based on the true story of the youngest undercover informant for the FBI after he gets caught up in one of the most notorious gangs in Detroit. Matthew McConaughey stars as the small-time hustler father with a new actor debuting as the titular role.
Up next was Sicario: Day of the Soldado, a sequel to the 2015 runaway hit. Benicio del Toro came out on stage to talk about the film and how his character is caught in the war he started and protecting a young girl caught in the crossfire. In a world where the FBI, the Mexican government, and the cartel are all vying for power, this film proves that "luck doesn't live on this side of the border."
On  July 20th, Denzel Washington is reprising his action-packed role in The Equalizer 2, directed by Antoine Fuqua. This unique sequel follows Washington's character as he moves into a new neighborhood to serve justice to those exploited and harmed. This was followed by another vigilante film with a female anti-hero that has become synonymous with dishing out brutal vengeance. The Girl in the Spiders Web is from the best-selling book series The Girl With a Dragon Tattoo and stars Claire Foy who embodies the role in the extended trailer that was screened. Her performance is a surprise and seems to be a jolt in the femme-fatale genre that we all need.
The last screenings on their docket for the evening dived in the superhero realm with a rough cut look at Spiderman: Into the Spider-Verse and the highly anticipated, Venom starring Tom Hardy. Phil Lorde and Chris Miller, the minds behind the Lego Movie, are creating a Spiderman world taken straight from the pages of the comics with a unique animation style that begs to be seen on a big screen.  And the sneak peeks at Venom as he transforms was an interesting take on such a heavily debated anti-hero. Both films are set to release later this year so there still is hope that Sony will steer them in the right direction.
Opening night presentations are always hit or miss but this year Sony left us with a bang with the announcement of a new Quentin Tarantino film that stars Leonardo DiCaprio and Brad Pitt. Tarantino and DiCaprio came out on stage to announce Once Upon A Time In Hollywood, a throwback to L.A. in 1969 during the height of the counter-culture revolution. While no new details were revealed on the plot, Tarantino's excitement for the project was contagious, leaving us with a high note going into 2019.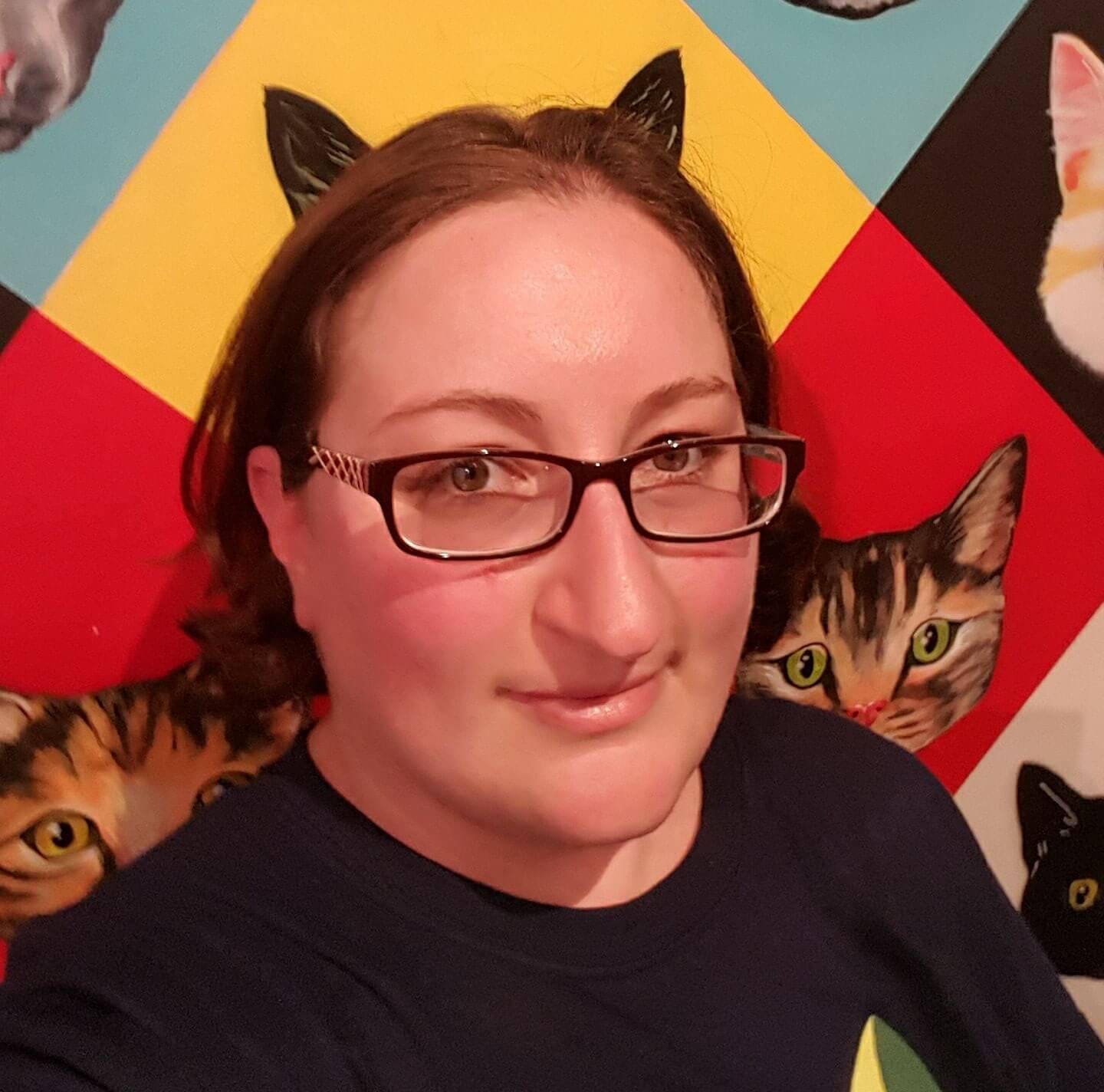 Laurel Way is a writer for film, television, websites, and blogs. She is based in Phoenix, Arizona in the U.S., and has two fat cats and a loving husband. Laurel is a geek to her core and loves all things within horror, sci-fi/fantasy, and more. When she is not writing films, she is watching them, and her go-to movie snack is popcorn and Milkduds.