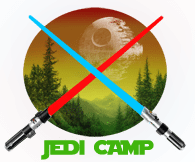 Jedi Camp Episode 2: The Bully Strikes Back is here!!

Written & Directed by: William Ostroff
Produced by: Wit's End Films
Music by: Sean Paxton
Starring: Stuart Allan, Andy Scott Harris, Maya Rush, Gabriele Eggerling, Amanda Ward, Keith Szarabajka and Andrew S. Bowen
Cameo Appearance by: Kristen Nedopak
Original Artwork by: Randy Martinez
Enroll Now:
Facebook: https://www.facebook.com/JediCamp
Twitter: https://twitter.com/jedimaster4
Website: http://www.jedicamp.com/
May the Force Be With You!
Star Wars, its characters, costumes, and all associated items are property of Lucasfilm Ltd. Jedi Camp is a fictional fan film and not for profit. It is not for sale or resale.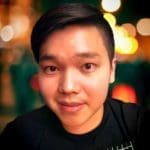 he/him • aapi • photographer • journalist • podcaster • geek • martial artist • foodie • social activist • gemini • gryffindor • dj • cinephile • gamer • traveler • intj