The Last Duel is an upcoming epic action romantic historical drama film based on the book The Last Duel: A True Story of Trial by Combat in Medieval France by Eric Jager. Directed by Ridley Scott, the screenplay is written by Nicole Holofcener, Ben Affleck, and Matt Damon. Damon stars as Jean de Carrouges, a 14th-century knight who challenges his squire Jacques Le Gris (Adam Driver) to a duel after his wife (Jodie Comer) accuses Le Gris of raping her. Affleck, Harriet Walter, Nathaniel Parker, Sam Hazeldine, Michael McElhatton, and Alex Lawther also star.
An adaptation of Jager's book was first announced in 2015, though it was not officially greenlit until July 2019. Affleck and Damon were confirmed as stars and co-writers that month, with Comer and Driver joining the cast that fall. Filming took place in France and Ireland from February to October 2020, with a several-month hiatus due to the ongoing COVID-19 pandemic.
An American-British co-production, the film is scheduled to be released on October 15, 2021, by 20th Century Studios.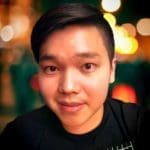 he/him • aapi • photographer • journalist • podcaster • geek • martial artist • foodie • social activist • gemini • gryffindor • dj • cinephile • gamer • traveler • intj