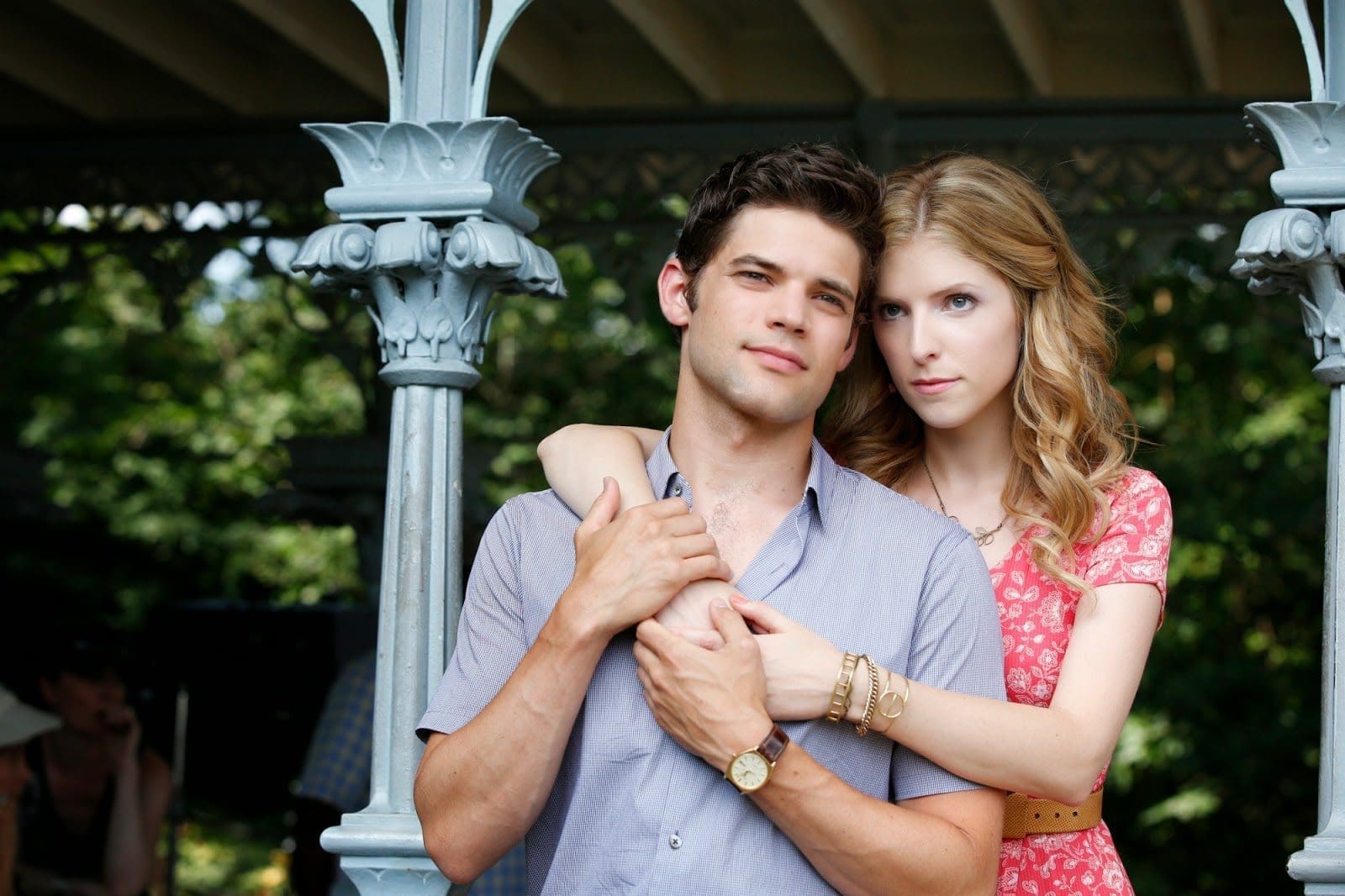 I am sure The Last Five Years is great on the stage, but the acclaimed musical's transition to the silver screen falls flat. Jason Robert Brown's production, first performed in 2001, has been made into a film starring Jeremy Jordan and Anna Kendrick, and frankly Kendrick's performance is the only thing holding together this dull narrative. Hot off her role in Into the Woods and between her wildly successful Pitch Perfect films comes this small film about a Jewish novelist who climbs the ladders of success in the literary world while his girlfriend (and later wife's) acting career tanks. The narrative tries to be clever by using two perspectives in the film: his narrative moves from the beginning of their relationship towards his wedding proposal while hers begins at the end of their relationship and moves backwards toward their engagement. It sounds cool on paper but here came off gimmicky.
The film released on February 20, 2015 on select screens and On Demand, and I was fortunate enough to screen this one from my couch. There are experiences we all have in this world where we view something that's immediately forgettable, and, unfortunately, this film is one of those events. The tropes are stale, the relationship vignettes have been seen a thousand other ways, and the overall feel of the film is dull. We've seen it before: the guy gets the girl, one of them becomes successful while the other doesn't, the successful person is tempted by the world, they have conflicts, they stop communicating, they fall apart while pining for a time past that may or may not have ever existed.
Last week, Hulu ran the trailer for this film on almost every commercial break leading up to the release, and I was honestly excited for this film. I love musicals, I've seen dozens on the screen and on the stage, and I wish I'd skipped this one.
The Last Five Years:[usr 2]
https://www.youtube.com/watch?v=1dT0mrKzObwAbout
About The Last Five Years
Synopsis: Jewish novelist meets waspy actress in New York City. They fall in love, sing about their relationship, and eventually fall apart.
Directors: Richard LaGravenese
Writers: Jason Robert Brown, Richard LaGravenese
Stars: Anna Kendrick, Jeremy Jordan
Rated: PG13 drug reference, sexual maturity, and language
Runtime: 94 minutes
Released:  February 20, 2015
East coast father raising a 16 year old daughter & two bonus teens with my wife deep in the southwest. Photography Instructor // Media blogger