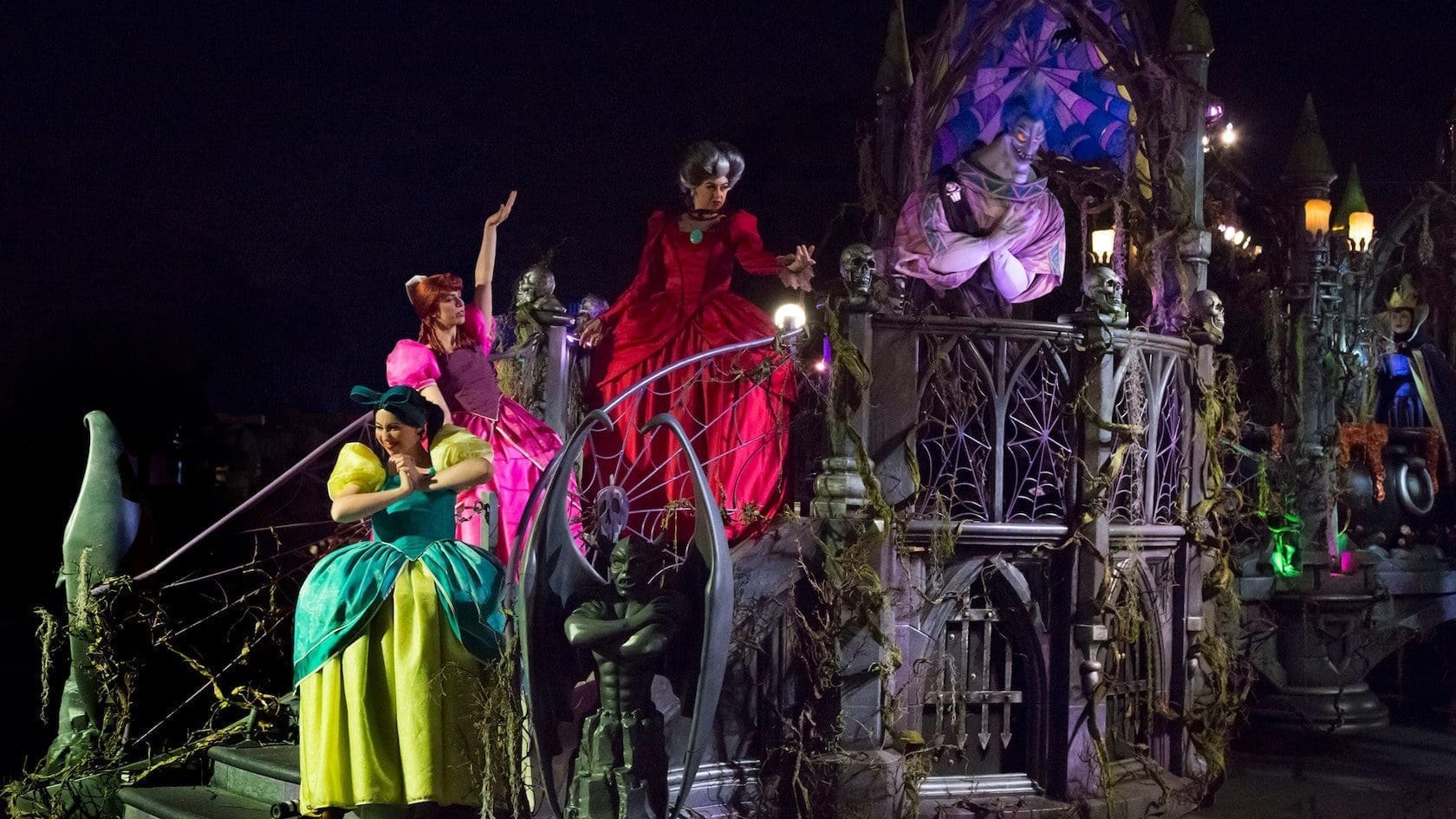 As we enter the middle of July (and suffer through the summertime heat), it's hard not to begin dreaming of cooler days with autumn leaves and pumpkin spice. But perhaps one of the most looked-forward-to events of Fall is, without a doubt, the ever-spectacular Oogie Boogie Bash at Disney's California Adventure's theme park. From trails of trick-or-treating to the one-of-a-kind villain parade, the Oogie Boogie Bash is finally returning in full swing from September 9th to October 31st of this year. So, pull out those wallets and start planning your costume, because tickets for this special event are on sale NOW!
For those of you who have never attended the Oogie Boogie Bash before, let's go over what exactly this event has to offer.
As we hinted at earlier, something unique to this party is its Treat Trails, which are scattered throughout California Adventures park. But don't worry, these trails aren't a pirate's treasure that will take hunting or digging to discover. Upon entering the party, guests will receive a handy map that will point out all locations of these Treat Trails, where you'll be able to walk through and collect various snacks and candy provided for free from park staff! Who knows… you may even run into a villain or two…
Another special event of this party is Mickey's Treat or Treat stage show (seen in the image above). During this live interactive performance, guests can join Mickey and friends as they tell a spooky-but-fun story with their mad scientist pal, Parker. Featuring two original songs and some pretty cool special effects, this show is definitely something to add to your party to-do list.
Sure, there is candy to be hoarded and fun rides to jump on at this party, but perhaps the grand highlight of the entire event is the Frightfully Fun Parade, where you can see all of your favorite Disney villains being their absolute most "villainous" selves. From Jack Skellington and Sally to the underworld overlord himself, Hades… prepare your screams (of excitement, of course) as you join the villains on this wild and spooky adventure.
Will Dr. Facilier cast his voodoo magic upon the crowd? Will the Cheshire Cat sneak about, taunting you with his crescent moon grin? Perhaps you might even witness the iconic Haunted Mansion's ballroom dancers waltz and twirl down the streets in their ghostly attire. There's only one way to find out what mysteries and wonders this villainous parade has in store. Don't be afraid. We're all a little mad here…
Now that we've covered our favorite parts of the party, perhaps it's time we told you how you can actually purchase your party ticket. Well, there is only one way, and that's through a park party reservation! That's right – don't expect to be able to join in on all the villainous fun if you don't purchase a ticket specifically for the Oogie Boogie Bash. Mix-in times between regular park-goers and party ticket holders begin promptly at 3:00 p.m., with the park closing for party members only at 6:00 p.m.
If you are interested in a party-specific ticket, this means you can still enter California Adventures theme park at 3:00 p.m., even if the party doesn't begin until a few hours later. This will give you plenty of time to ride a few rides, grab a bite to eat, or a beverage to sip on, as you wait for the real villainy to begin. With tickets starting at $114, we'd say it's more than worth it, even if you don't get a "full-day" experience. Why you might ask? Well, with park access limited to party guests only, you can expect much shorter wait times on rides (for one), a much easier chance to meet your favorite Disney characters, and (of course) party-exclusive festivities!
To purchase a ticket for the Oogie Boogie Bash, or to read a full breakdown of the party's events, simply head over to the special event page on Disneyland's website. But be warned… there is currently a very long queue time to enter the online ticket portal, so jump in quick before tickets for this event sell out!