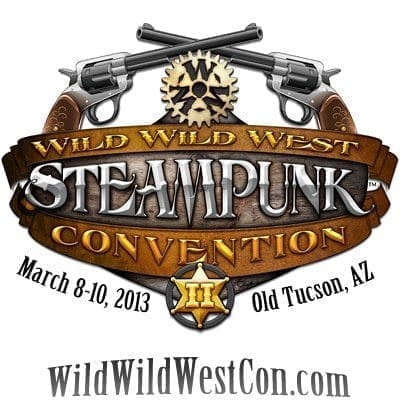 Victorian ladies and gents gather for the Wild Wild West Steampunk Convention II launch party.
Tempe, AZ – Presented by the Arizona Steampunk Society, local steampunk connoisseurs, tinkerers, and costuming geniuses gather to promote and celebrate the upcoming Wild Wild West Steampunk Convention II. The Sheraton Phoenix Airport Hotel in Tempe graciously hosts the first ever Steampunk Masquerade Ball on November 3rd from 6pm to Midnight.
The once in a lifetime opportunity, LIMITED TICKET, all-ages event encourages attendees to "get into the Steampunk Masquerade spirit and come dressed to impress". Costumes are strongly encouraged, with members of the Arizona Steampunk Society, live entertainment throughout the night (with a stage and full sound system), free appetizers, including vegan-friendly options, full cash bar, decorated photography nook with our professional photographer, prizes (including WWWC2 tickets), music, entertainers, performers and much more! Hotel rooms at the Sheraton are available at a discount to our guests.
Event founder, and president of the Wild Wild West Steampunk Convention- Jason Dotrman has a strong passion and knowledge of steampunk.
"Steampunk is a wonderfully artistic mixture of the Victorian culture and the optimistic, imaginative look to the future that science fiction brings (A mixture of "Steam" and "Punk"). A Steampunk masquerade ball of this type has never been done in Arizona and we're very excited to be working with some wonderful, enthusiastic entertainers to make this a reality. While this is billed as a Masquerade ball, we encourage everyone to exercise their imagination and come dressed to impress, in whatever steampunk style strikes your fancy."
Entertainment includes "Bad Cactus Brass Band" who will be debuting their unique New Orleans style of Steampunk Music, Dance Performances by Kara La Fleur of BurlEscapades, Pixie Styx, and the Osiris Dance Company, and DJs Atom Bond and NOisE who will be mixing artists performing at the Wild Wild West Steampunk Convention II with dance music.
The Bad Cactus Brass Band are a New Orleans jazz band based in Phoenix, Arizona, who have agreed to debut their newly formulated unique mix of jazz, and steampunk styled music at the Steampunk Masquerade Ball! They are the founders of Phoenix Mardi Gras, and will bring a tantalizingly alluring atmosphere to the Masquerade Ball- so be prepared to put on your best dancing shoes for a kickoff event you won't want to miss!
Tickets for $34.95 at  http://www.wildwildwestcon.com/d/?q=MasqueradeTicket ONLY for pre-purchase.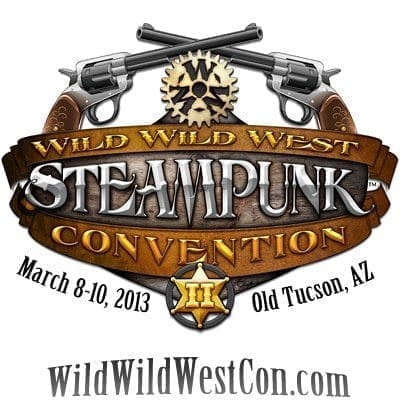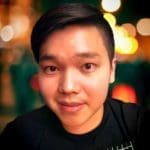 he/him • aapi • photographer • journalist • podcaster • geek • martial artist • foodie • social activist • gemini • gryffindor • dj • cinephile • gamer • traveler • intj