Hello Comic Book Fandom!
Sorry about last weeks top 10 list, I was out celebrating my 25th birthday by drinking lots of root beer, eating Turkey, and playing Call of Duty Black Ops 2. Thanks to all my family/friends who made this past birthday great!
Anyway let's get down to business. Here is ten books that you should definitely check out this week……
—————————————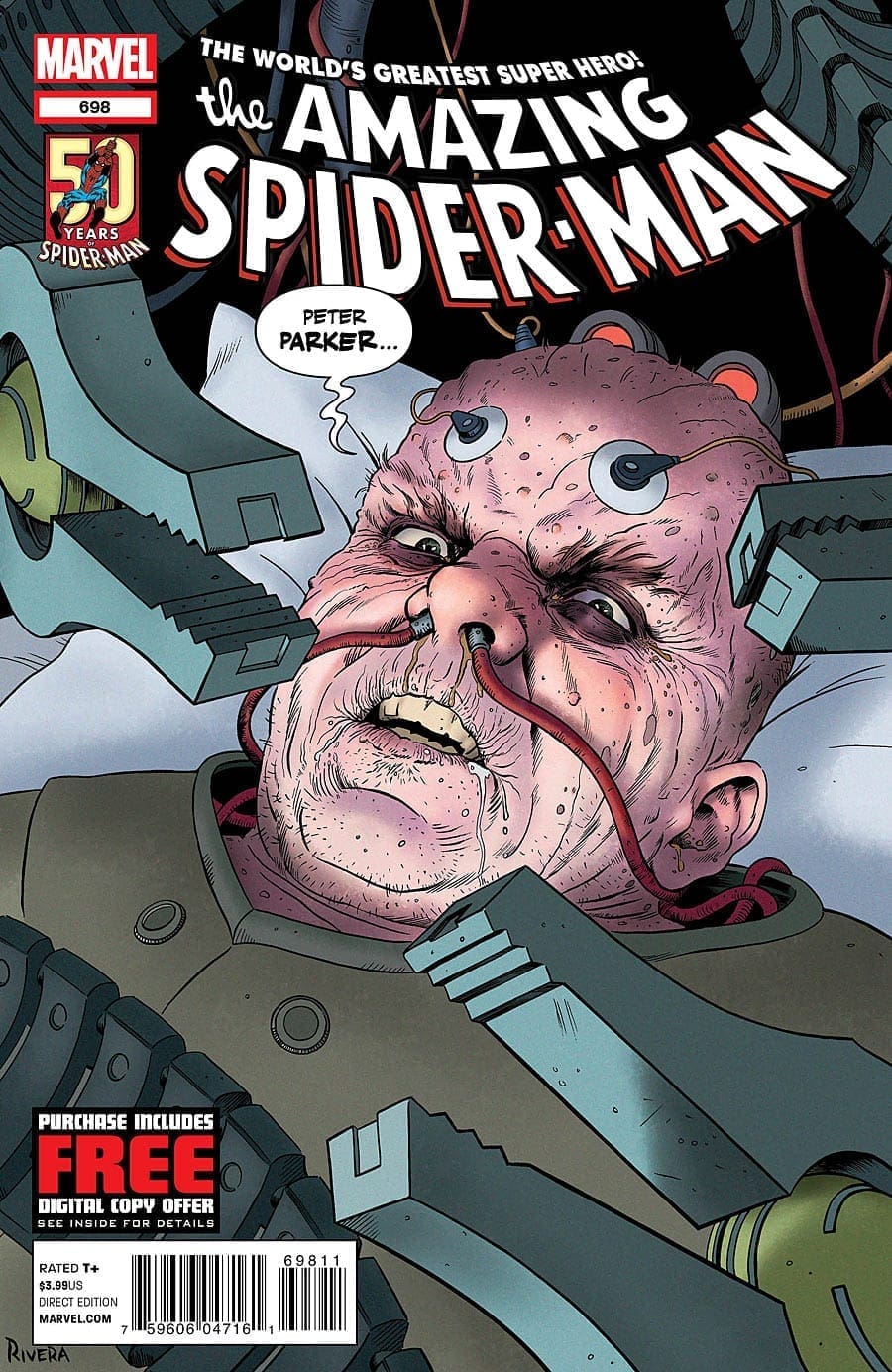 "DYING WISH PRELUDE. The end of Spider-Man's world begins when Doctor Octopus discovers who Peter Parker really is. (Fifty years goes by much…too…fast.)"
This is a big one. Writer Dan Slott has come out and said he will have to hide under a rock after the events of issue #700. Also, the new Marvel NOW! relaunch book titled "Superior Spider-Man" will NOT have Peter Parker as Spidey, So what do you guys think will happen?
—————————————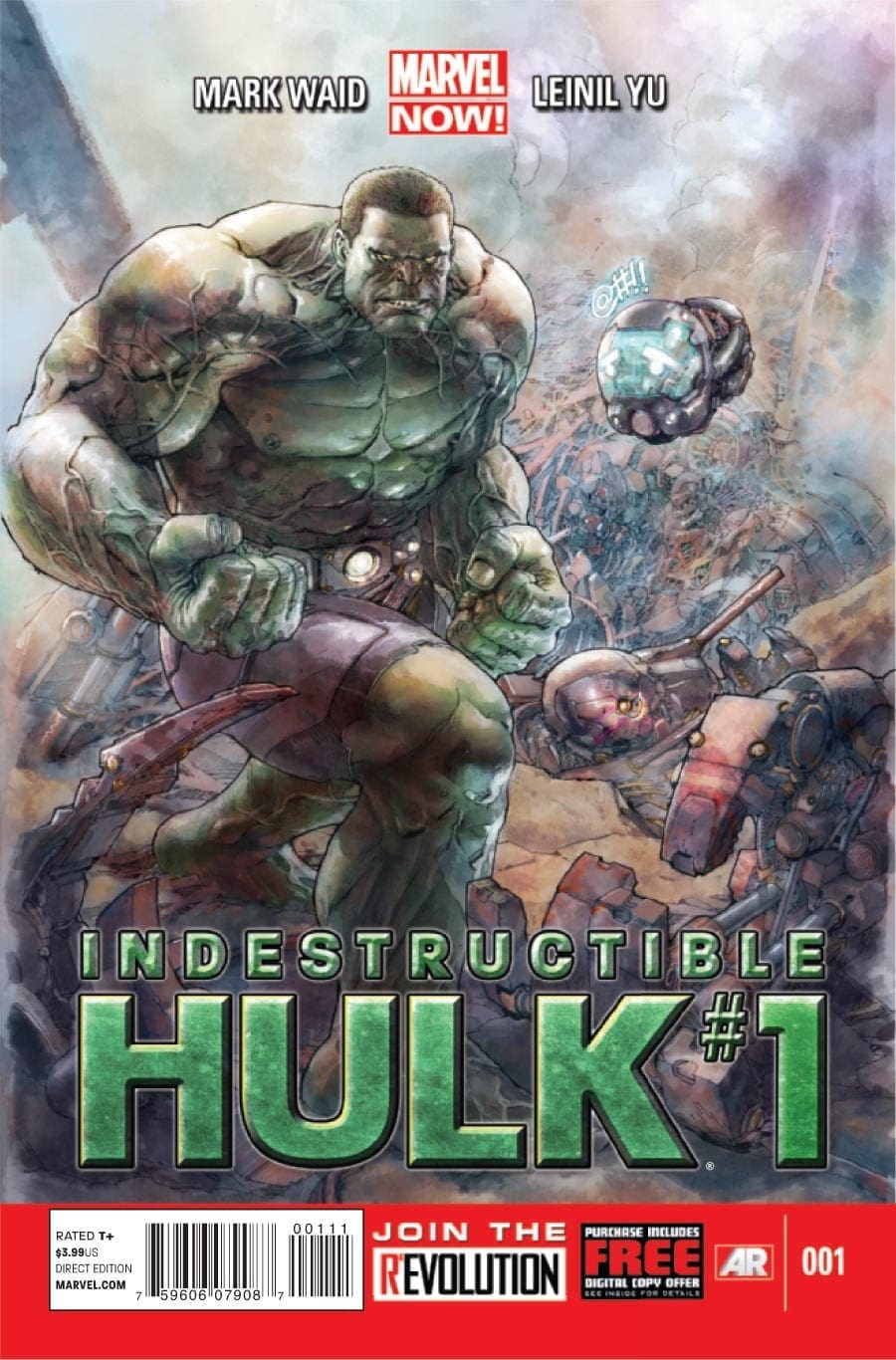 "Hulk – Indestructible force more weapon than man. Banner – smartest man alive. Combined they are the Strongest, Smartest Weapon on the planet! And NOW! the INDESTRUCTIBLE HULK is an Agent of S.H.I.E.L.D.!"
Marvel NOW! Is in full swing and this is the one book I am most excited for. The reason being is because of writer Mark Waid. The man has been on fire this past year and 2013 will be an even bigger year for Waid.
Also, having Leinil Yu on art duties really just adds that extra kick to the book!
—————————————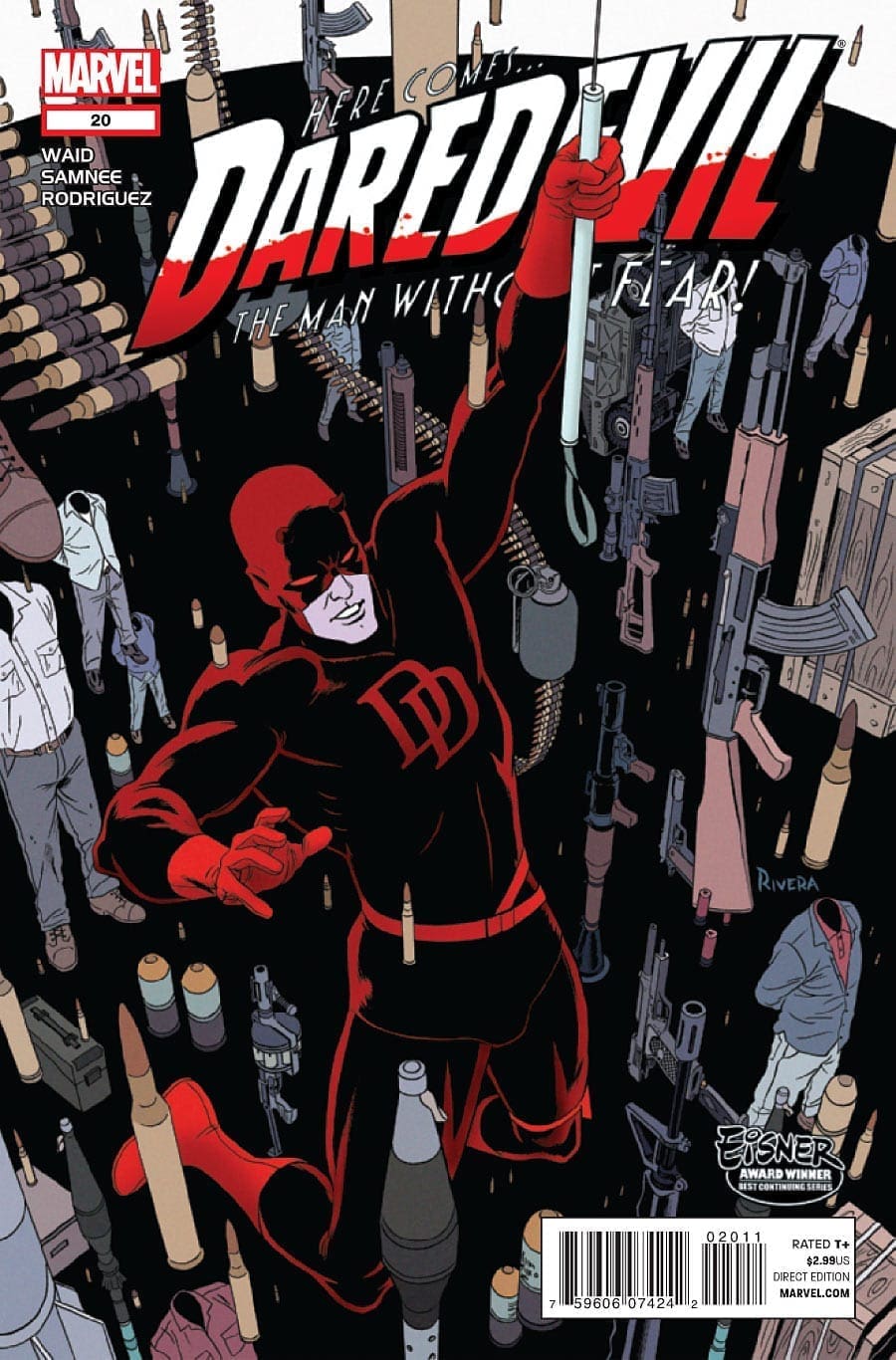 "The year's most critically acclaimed comic book is back as BLIND MAN BLUFFED continues! Daredevil's newest threat, The Coyote, is not what Matt expects. Say Goodbye to NYC, Matt Murdock."
Matt Murdock loses his head (literally)!
Remember that guy Mark Waid I was talking about? Well, Waid is also writing Daredevil and this is by far the best Marvel book hitting the shelves.
—————————————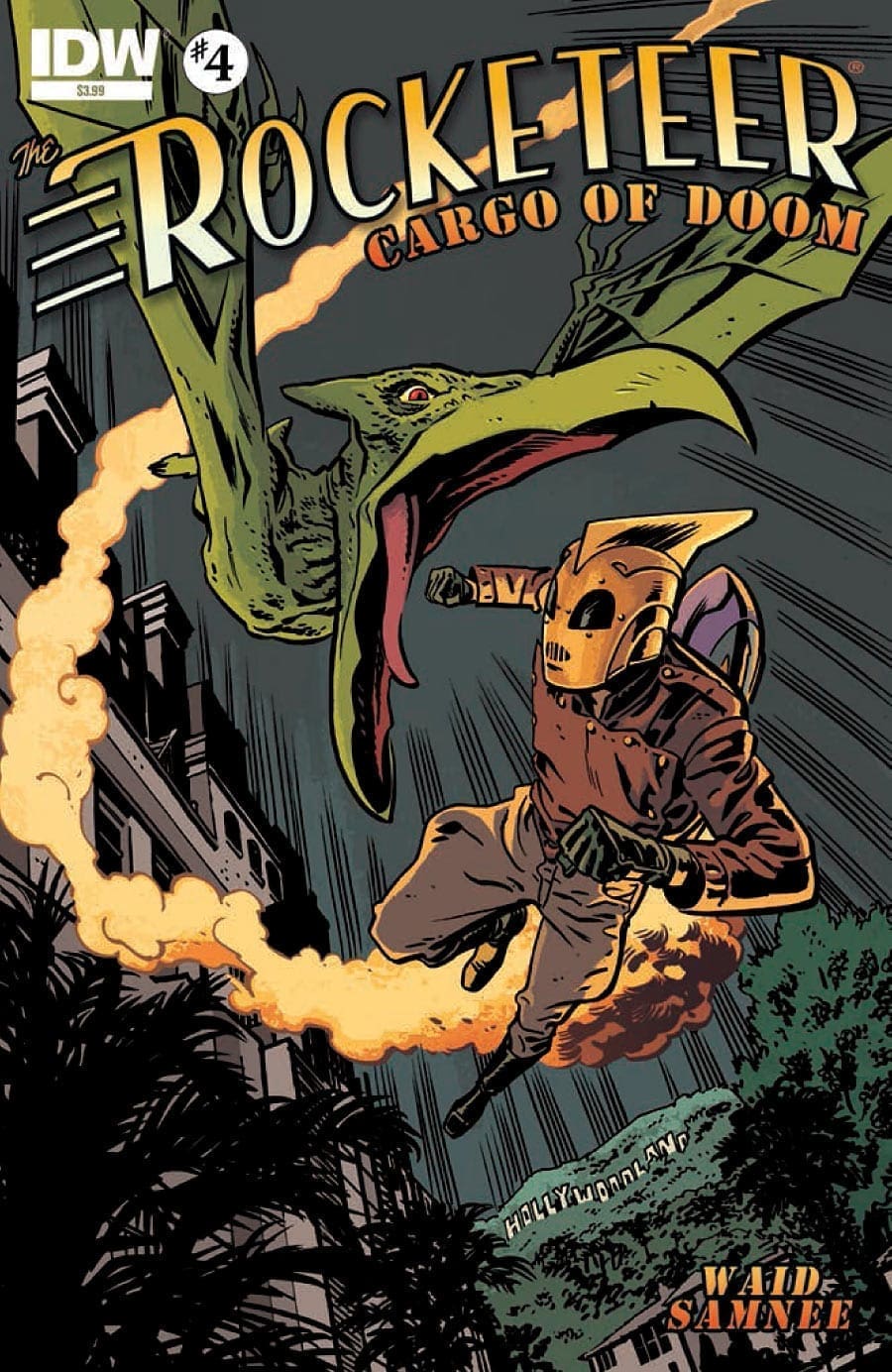 "Cliff Secord, AKA, the Rocketeer, finds himself flying high over the smog-drenched skies of Los Angeles, locked in mortal combat with an ancient and terrifying creature… and then it all starts to go to Hell! Plus, the ultimate truth about Peevy's niece is revealed! The final issue of Mark Waid and Chris Samnee's Rocketeer series is going full throttle and the thrills show no signs of slowing down-miss this comic at your own peril!"
Finale issue!
Mark Waid and Chris Samnee (Daredevil team) are a match made in comic book heaven.
I am really bummed this is coming to an end, but all good things must come to an end (insert sad face here).
—————————————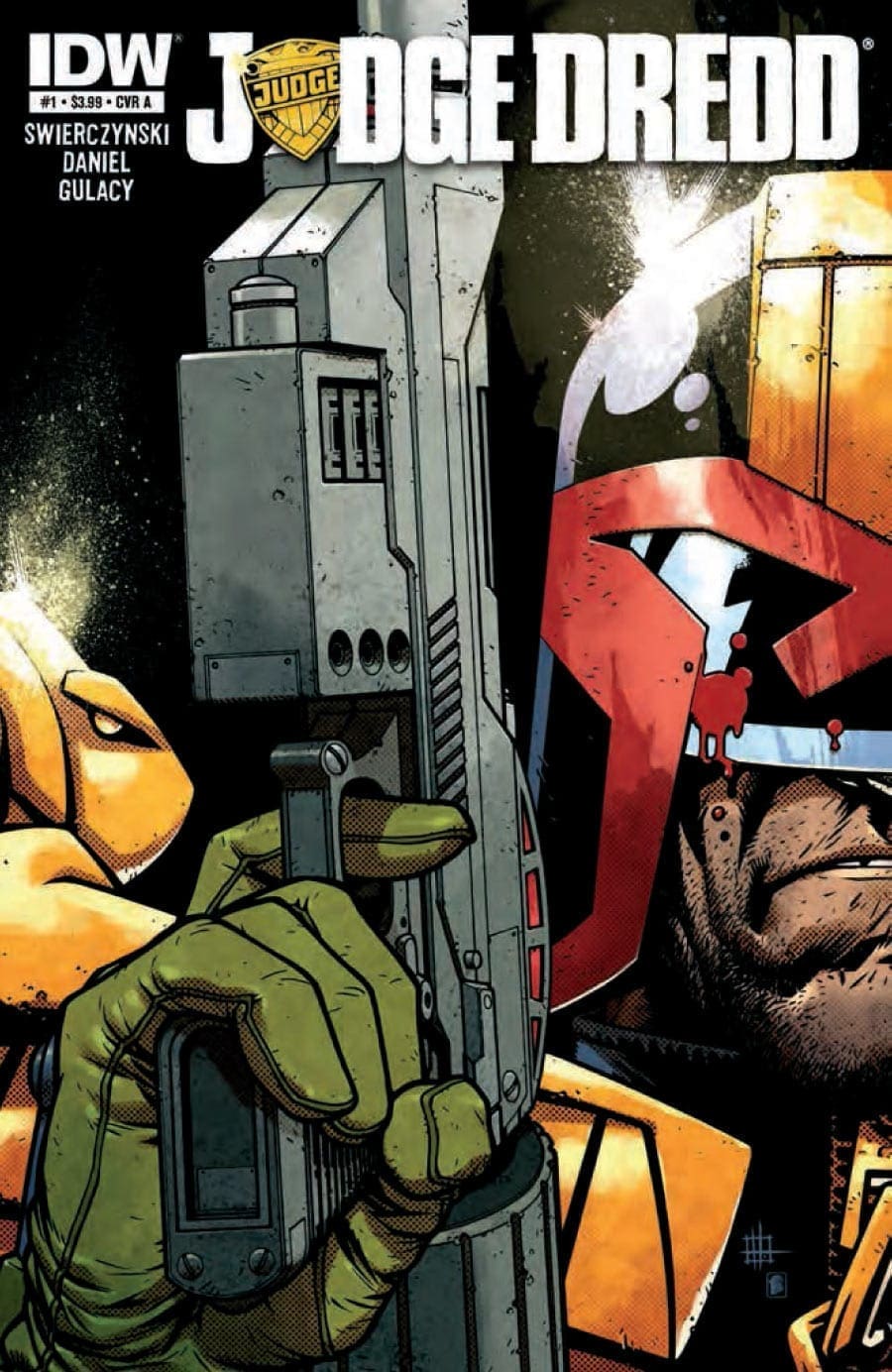 "In the 22nd century, crime runs rampant in Mega-City One, home to over 400 million citizens, robots, criminals and lunatics. The only line of defense between anarchy and chaos are the Judges. And Judge Dredd is the toughest of them all. In this, Judge Dredd's 35th anniversary year, IDW is proud to re-introduce Judge Dredd to America in this all-new ongoing series."
IDW is celebrating 35 years of Judge Dredd.
Prepare to be sentenced with a fresh new number-one issue!
Side note, If you haven't seen the last movie that came out this past September, change that immediately!
—————————————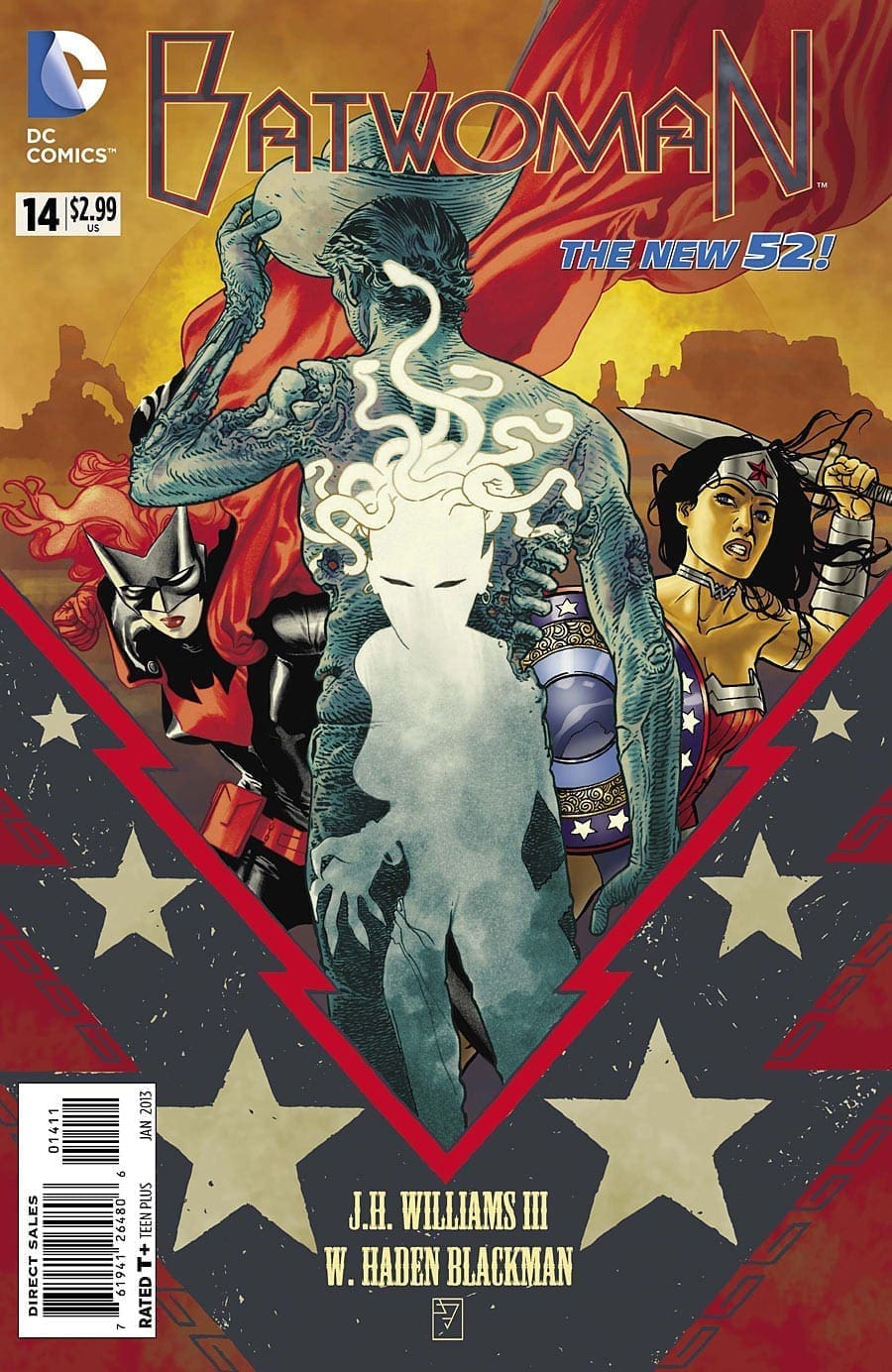 "The Batwoman/Wonder Woman team-up epic continues! Batwoman may be out of her league as she chases down Medusa!"
I can't even begin to express how awesome this book is, J.H. Williams III was made for this book. His panel layouts are amazing, and his attention to detail is astounding. Lastly, he is also a good writer!
Plus, how awesome is it that Wonder Woman and Batwoman teaming up together to take down Medusa!
—————————————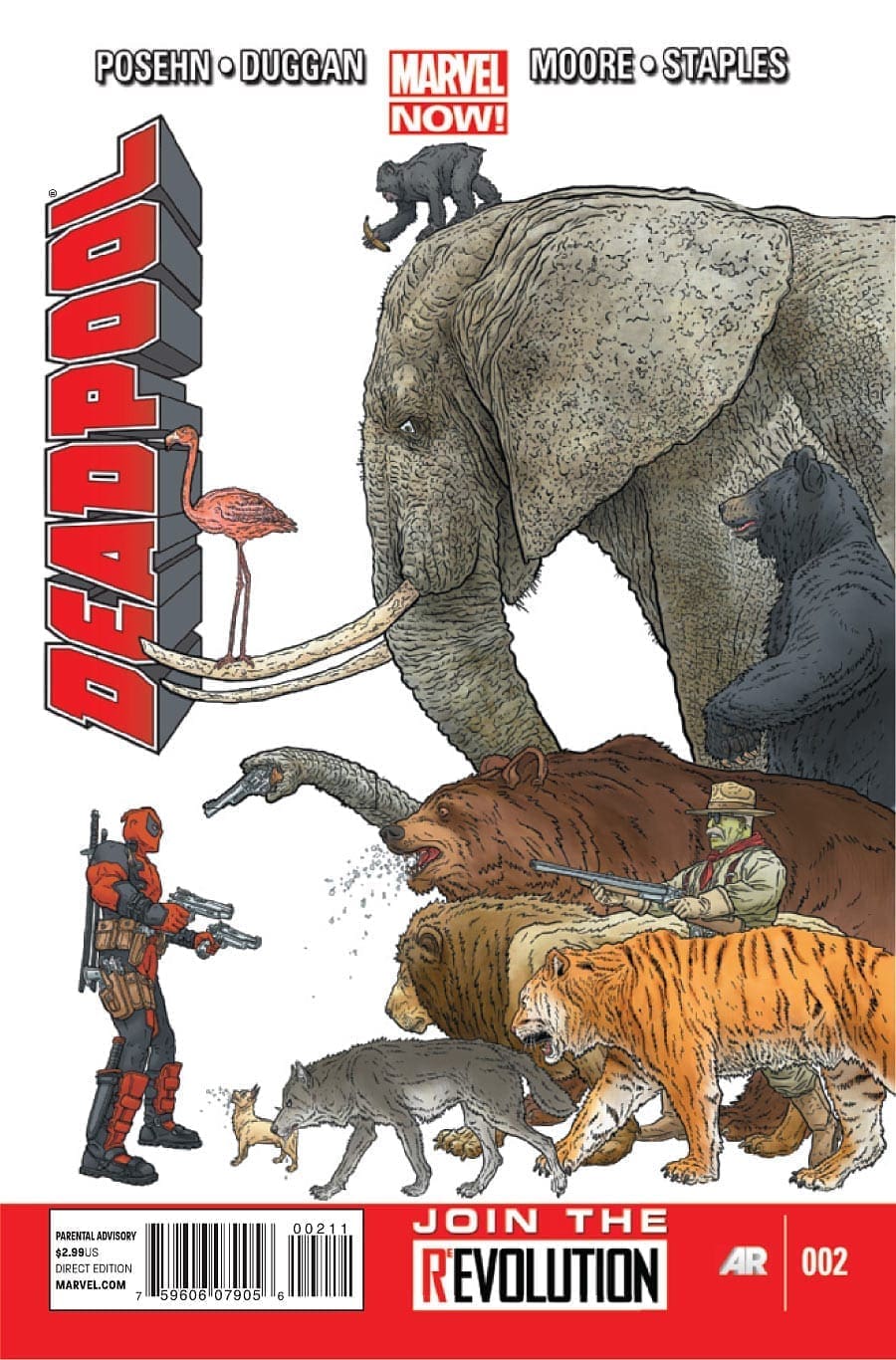 "Dead former United States presidents, from George Washington to Gerald Ford have been resurrected, and that's BAD. The Marvel heroes can't be the ones to stop them, someone is needed with the reputation, skills and plausible deniability to take out these com-monsters in chiefs…NOW! is the time for Deadpool In Wade We Trust!"
Last issue was fantastic and it's great seeing Deadpool being written by comedians, Brain Posehn & Gerry Dugan, and being drawn by co-creator of The Walking Dead– Tony Moore!
Lastly, Geof Darrow providing the covers is well worth the price-tag alone!
—————————————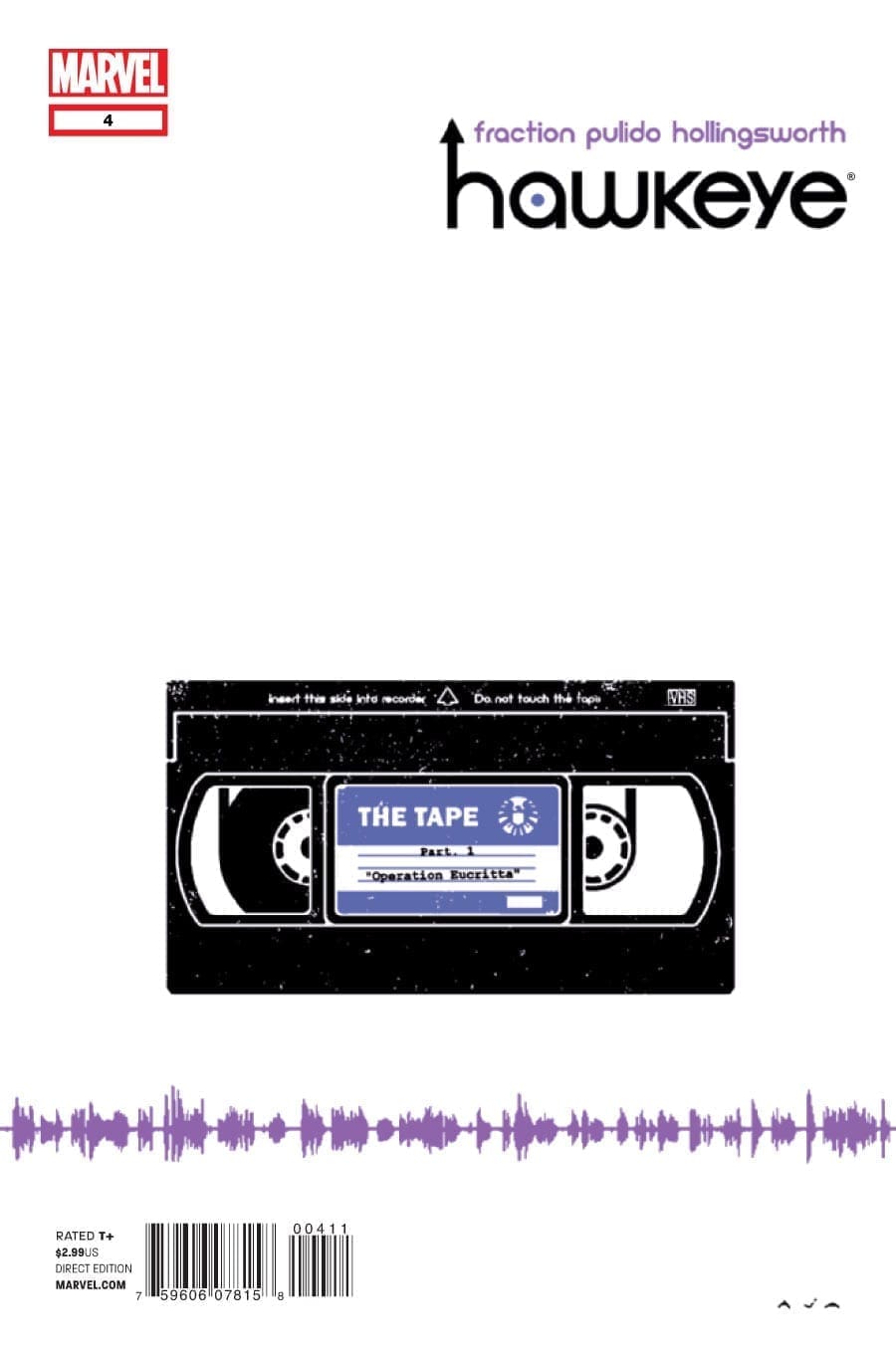 "You won't believe what is on The Tape! S.H.I.E.L.D. recruits Clint to intercept incriminating evidence-before he becomes the most wanted man in the world. Superstar artist Javier Pulido joins Matt Fraction in a Hawkeye thriller that spans the globe…and the darkest parts of Clint Barton."
Besides Daredevil, and soon to be Indestructible Hulk, Matt Fraction's Hawkeye is one of best books coming out of Marvel right now. The storytelling is gripping, the artwork by David Aja is the bee's knees, and Matthew Hollingsworth's colors are phenomenal.
All around solid book coming out of Marvel.
—————————————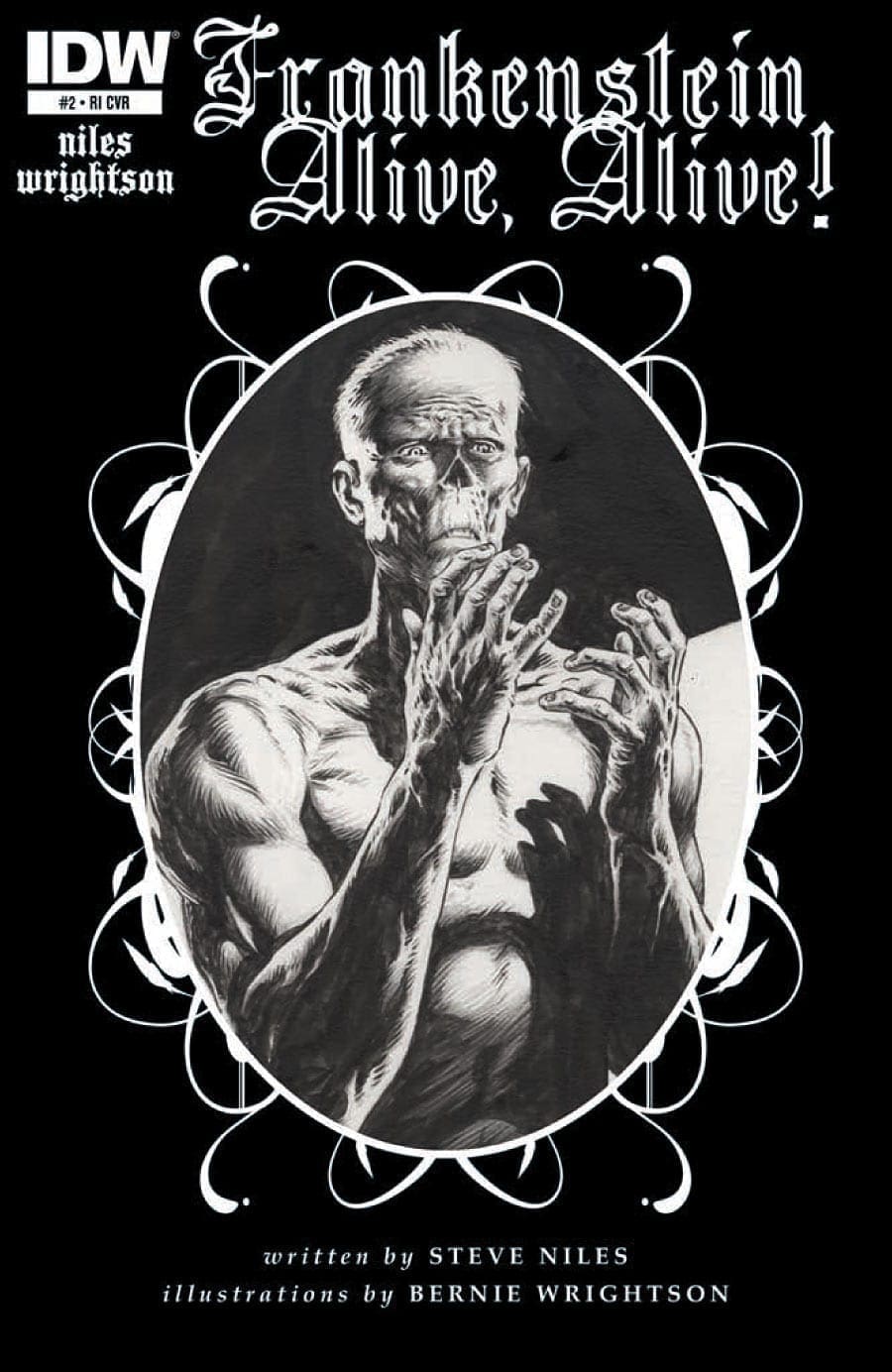 "Legendary artist Bernie Wrightson returns to Frankenstein with a comic series that picks up at the end of Mary Wollstonecraft Shelley's classic novel, hailed as one of the greatest horror stories of all time. Frequent Wrightson collaborator Steve Niles provides the script for this epic, decades in the making."
I know a lot of you aren't horror fans, but if you enjoy art as much as I do, pick this up. Bernie Wrightson is one helluva living legend working in the industry right know. Unfortunately, he does take his time on everything he draws, issue #1 came out came out six months ago, but I can bet this will be well worth the wait!
And if you're a horror fan, this is a no-brainer, pick this up for sure!
—————————————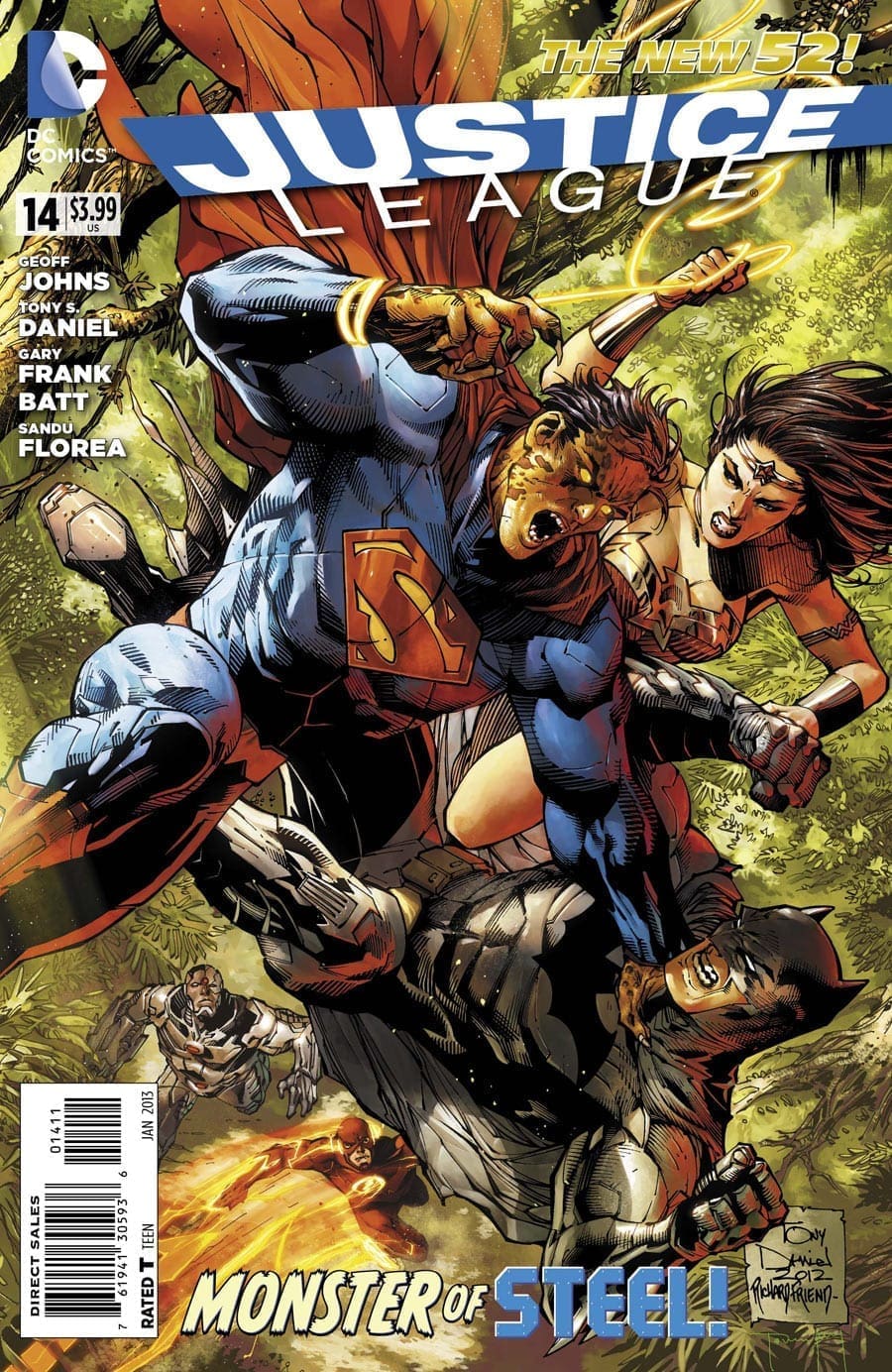 "The second chapter of a tale that lights the fuse that will ultimately explode in 2013's TRINITY WAR. The League must fight the mysterious Cheetah…AND a monstrous Superman! The result will radically change the dynamics of the entire team! Amid all this, where is Green Lantern? Plus: The next chapter of the SHAZAM backup epic by Geoff Johns and Gary Frank!"
Part two of guest artist-Tony S. Daniel!
Superman as a cheetah?!
—————————————
Follow me on Twitter!
Lover of Comic books, film, television, fresca and video games. Check out my blog dweebofthedead.tumblr.com to see what kind of shenanigans I got going on, or check out my twitter for up to date ramblings @dweebofthedead.
Email: chuckie.valdez@geeknewsnetwork.net