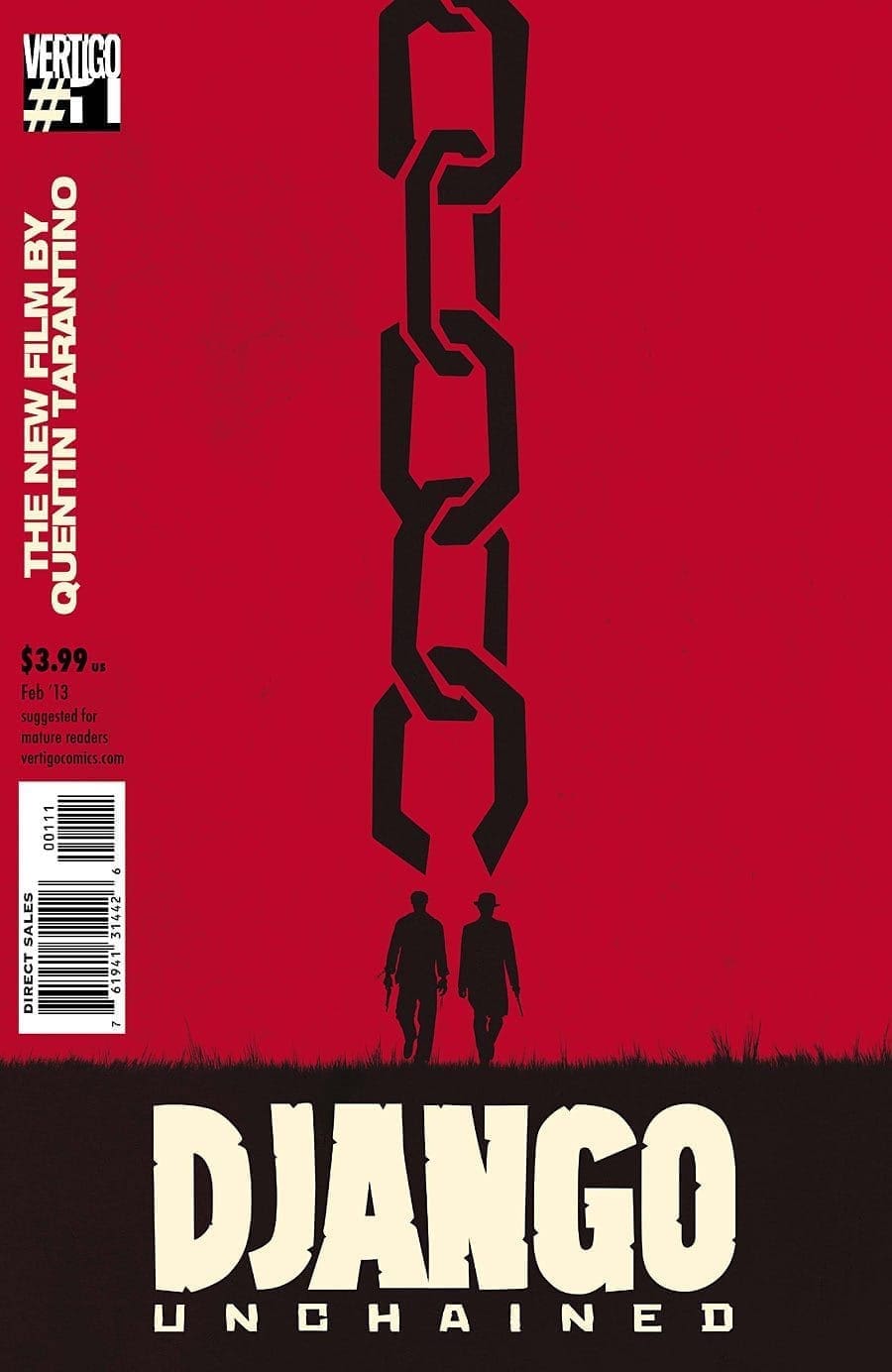 Hello Comic Book Fandom!
Jiminy Crickets, There is so many great comic books coming out this week. I feel the hole burning in my wallet already. However, lot's of great things happened this week like: the Pacific Rim trailer, Samuel L. Jackson's F-Bomb on SNL and his reaction, and Indiana Jones 5 teaser??
Lastly, don't forget Christmas is T-Minus six days away…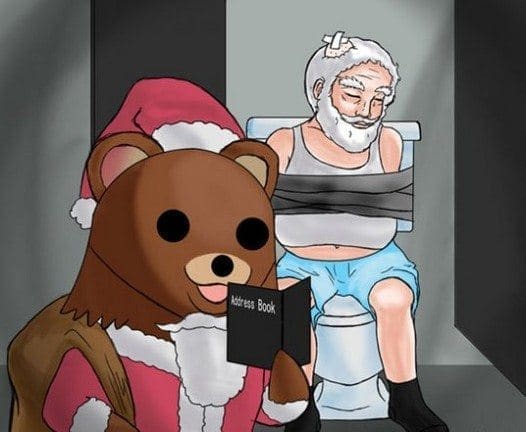 Anyway, let's get down to the nitty gritty…..
—————————————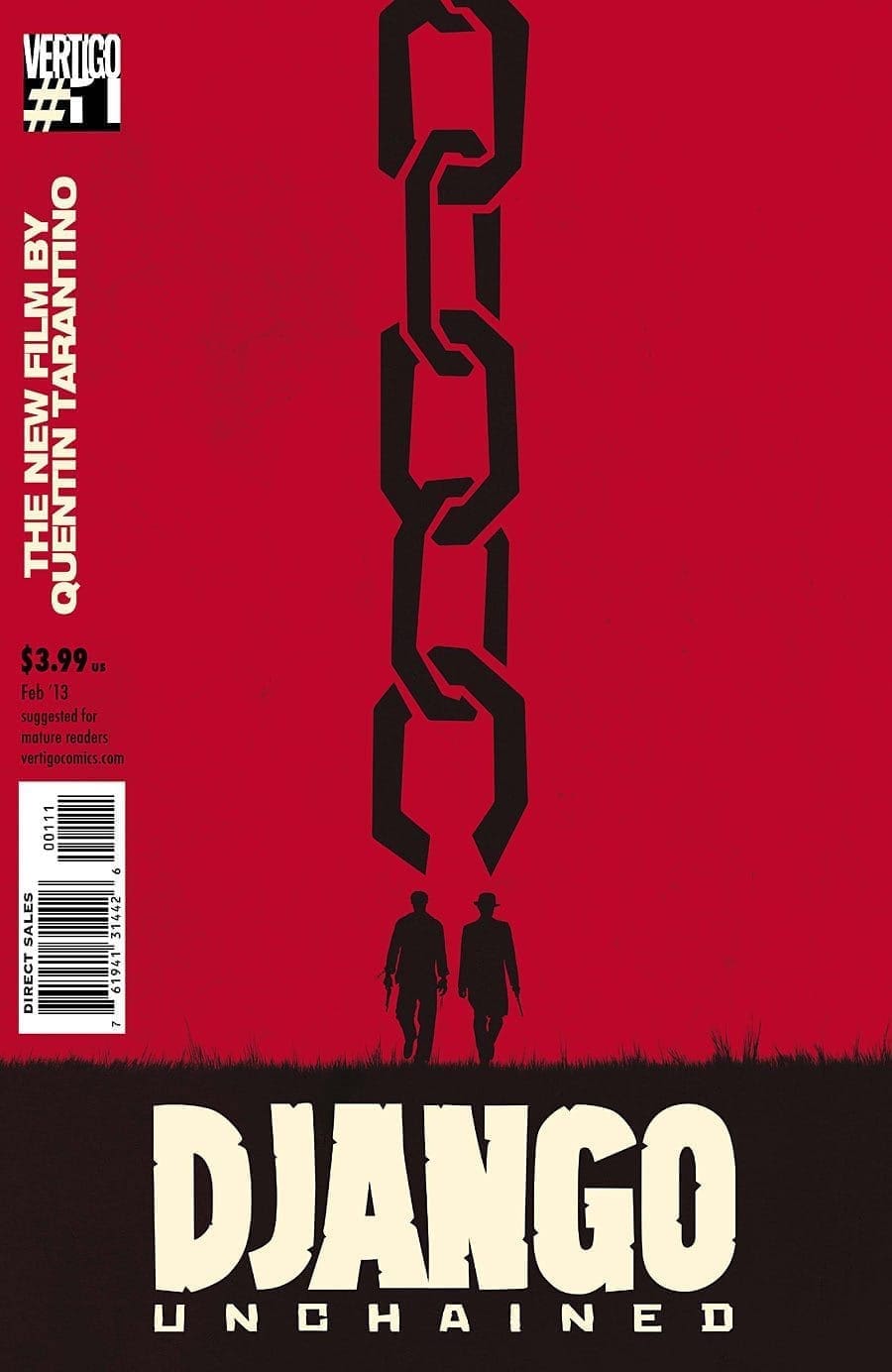 "Oscar-winning writer/director Quentin Tarantino's latest epic film script is adapted for comics! The blood-soaked tale of a bounty-hunting dentist and his partner, a recently freed slave, in the post-Civil War South! This is an adaptation of the full screenplay, including scenes that may not make it into the final theatrical cut!"
This will be Quentin Tarantino full screenplay into comic book form. Tarantino has mentioned that he had to cut out a lot of the script to help save time, but it's no holds bared here. Plus, R.M. Guera (Scalped) on art duties is a HUGE plus.
How about that sweet Jim Lee variant! Check it out

here

.
—————————————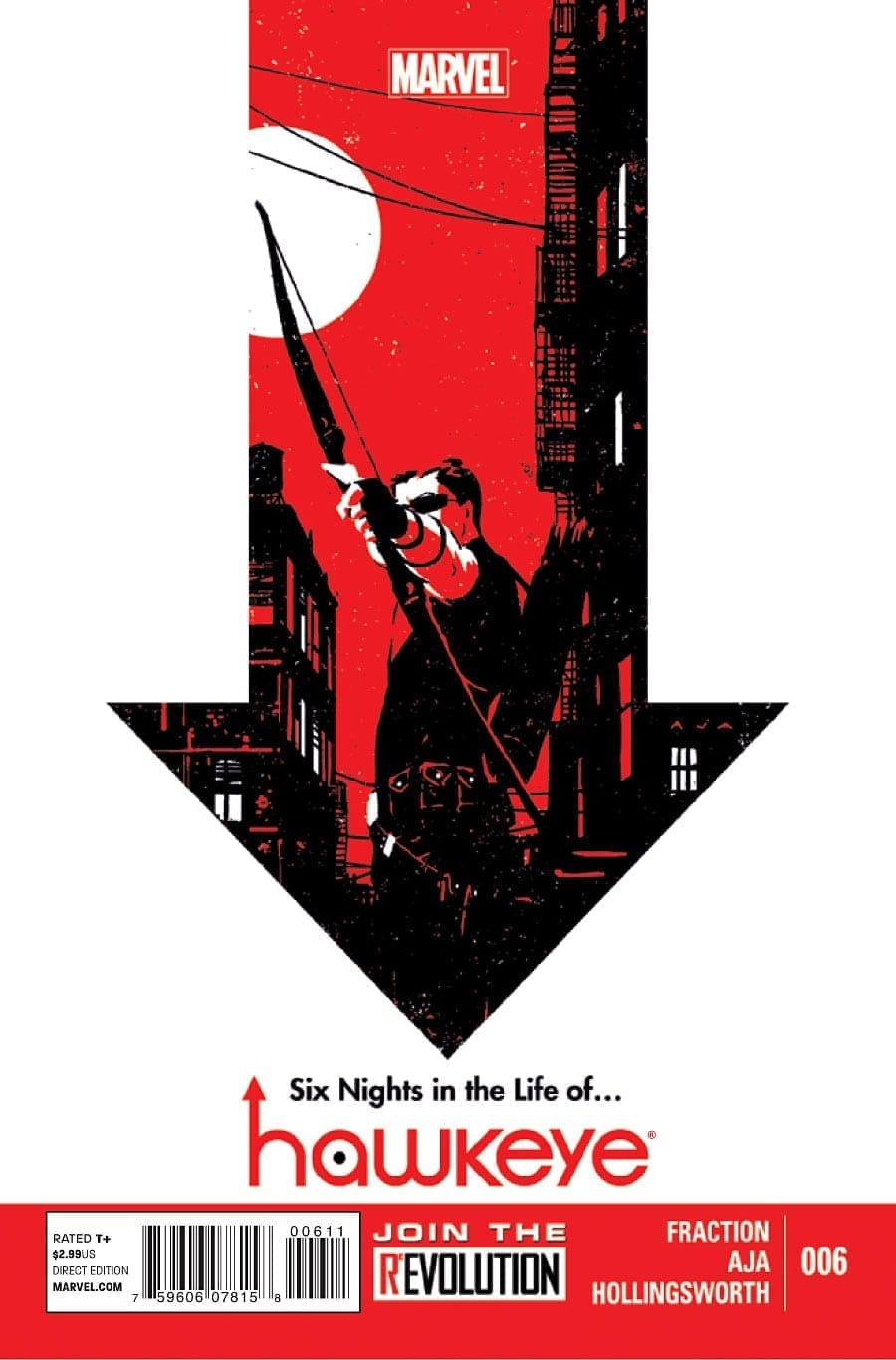 "David Aja returns to the most critically acclaimed comic of 2012! The Ace Archer Clint Barton faces DVR-MAGEDDON!"
New reader friendly!
I freaking love Hawkeye. With a passion. And you should to.
—————————————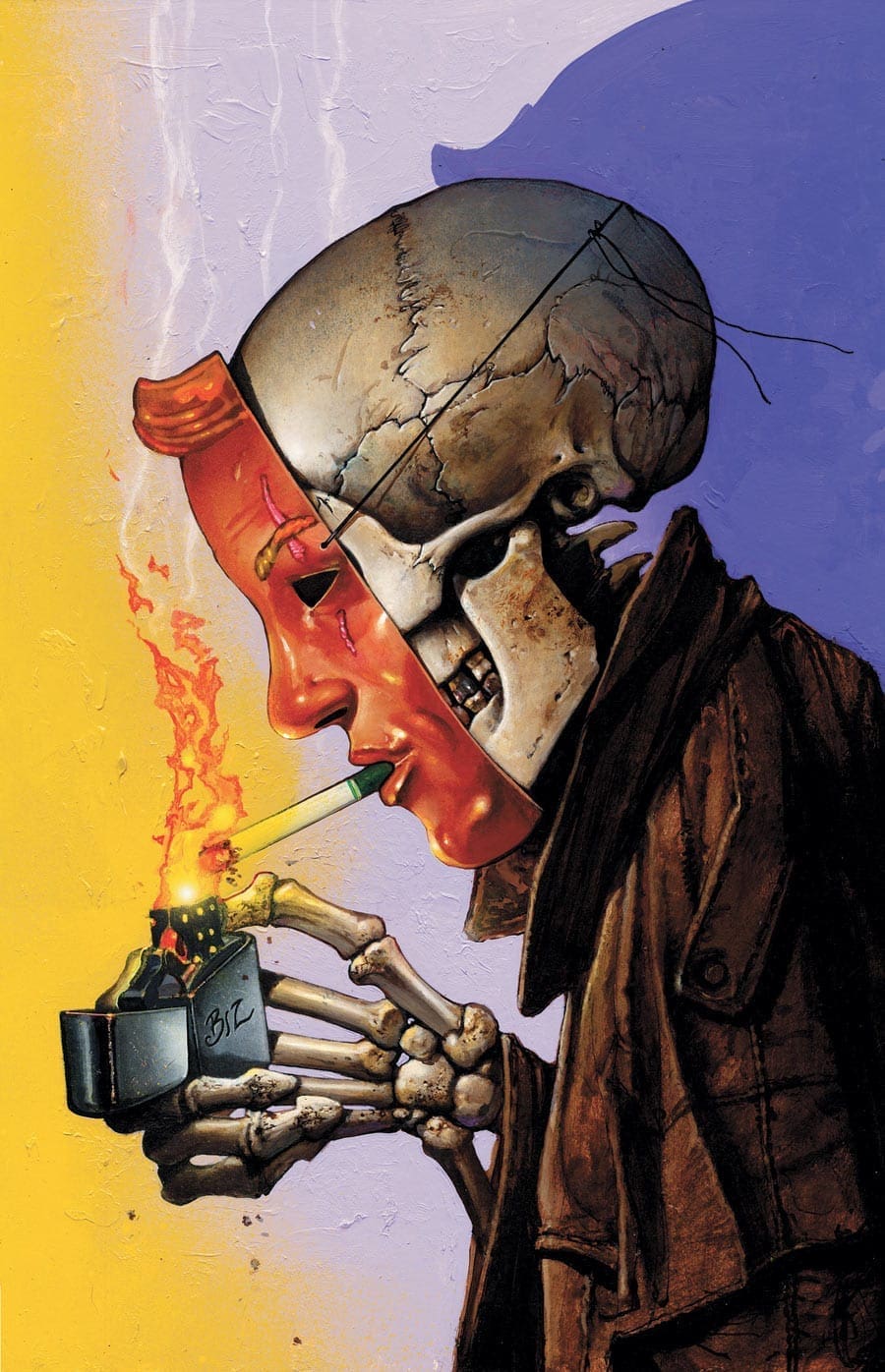 "Strange portents lead Constantine to believe he's going to die in five days. How far will he go to convince his skeptical wife that his days are numbered? Find out in 'Death and Cigarettes' part 1!"
This is the beginning of the end for Mr. Constantine. Hellblazer is leaving Vertigo and heading over to the DCU. I don't how I feel about this, but I know Peter Milligan will deliver here. 

—————————————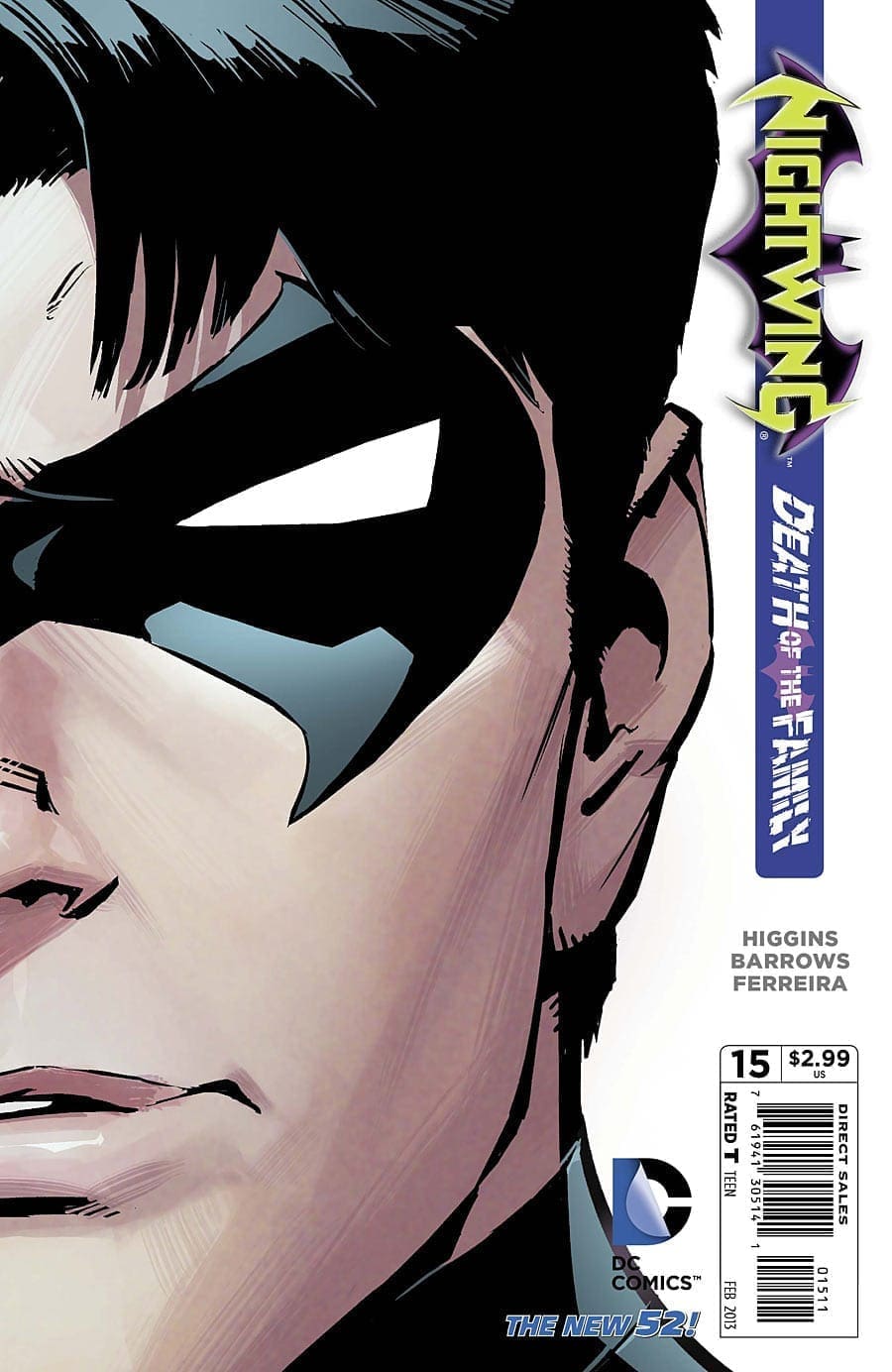 "A 'DEATH OF THE FAMILY' tie-in! The Joker strikes Haly's Circus – and Nightwing can't stop a devastating murder."
You know how Joker is out for everyone close to Batman, well now it's Dick's turn to feel the wrath of the Clown Prince of Crime.
Plus having writer Kyle Higgins and Eddy Barrows back after a two issue break is a plus!
—————————————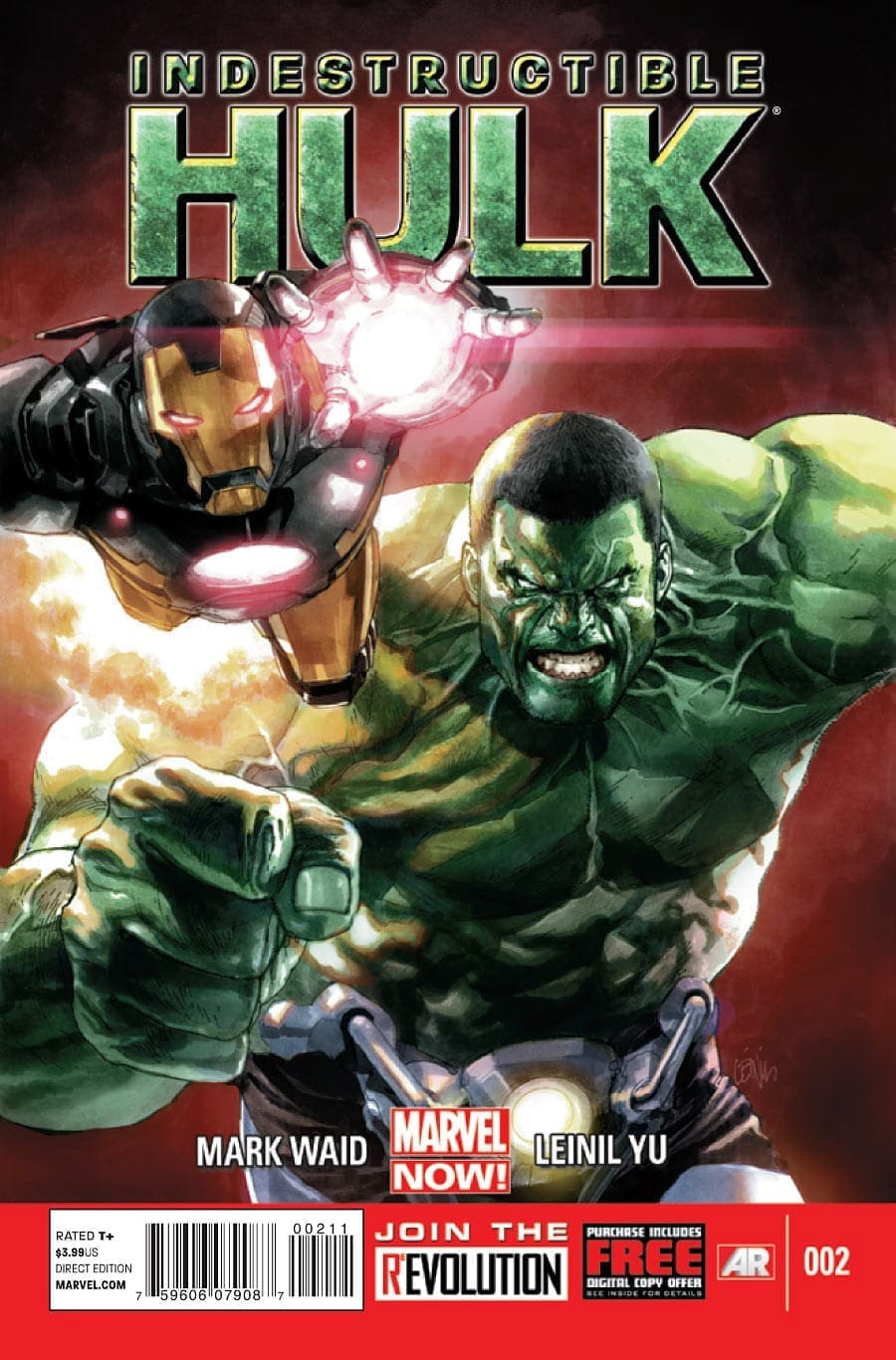 "Guest starring IRON MAN! While Bruce Banner and Tony Stark are friends, Hulk and Iron Man are anything but! Eisner Award winning writer Mark Waid (DAREDEVIL) and superstar artist Leinil Yu continue to take the Hulk in an all-new direction!"
I can't stress it enough, you cannot go wrong with a Mark Waid book these days. The man is a genius.
Can't wait for Waid's Green Hornet run in March!
—————————————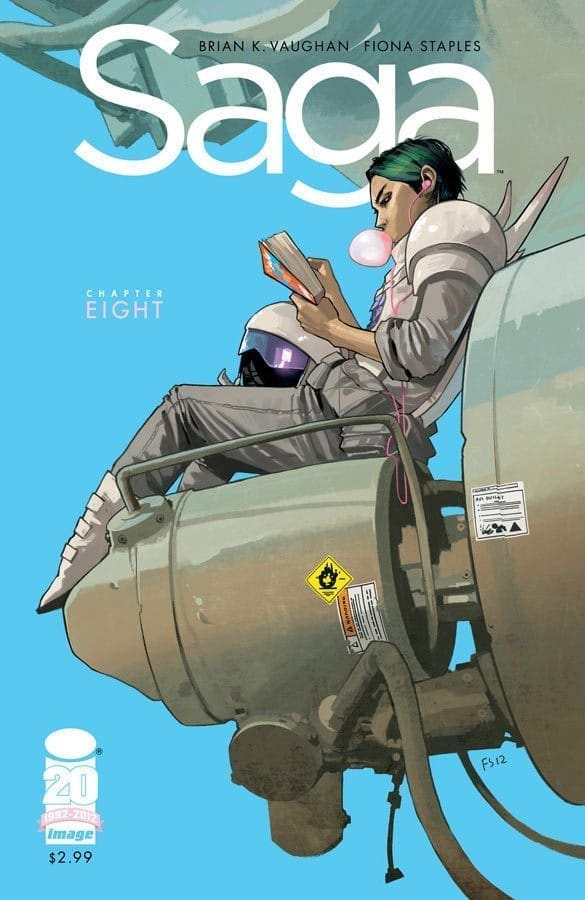 "Former soldier and new mom Alana has already survived lethal assassins, rampaging armies and alien monstrosities, but now she faces her greatest challenge yet: the in-laws."
Saga took a much need two month break recently, but that didn't stop this book from being great. I love Brian K. Vaughan's writing and Fiona Staples' artwork. Match made in comic book heaven.
—————————————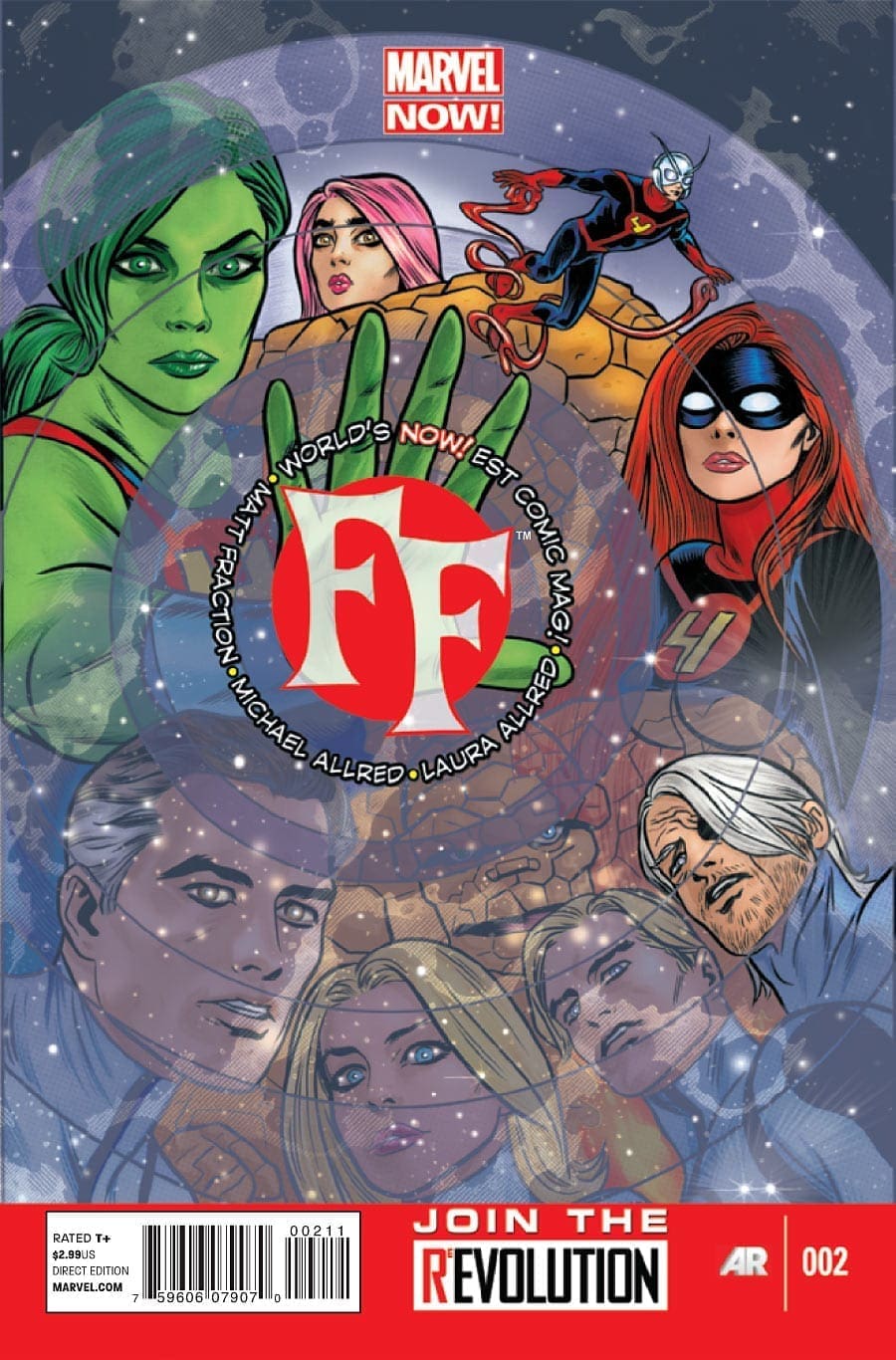 "Ant-Man! She Hulk! Medusa! And, um — Ms. Thing? How does the rest of the Future Foundation react to the new team? What classic Fantastic Four super-villain can't wait to get their hands on the new FF?"
If you're reading Fantastic Four, then you have to be reading FF. These two books go together like peanut butter and jelly, Donnie and Marie, salt and pepper, socks and shoes, steak and baked potato, salad and dressing. Should I go on?
—————————————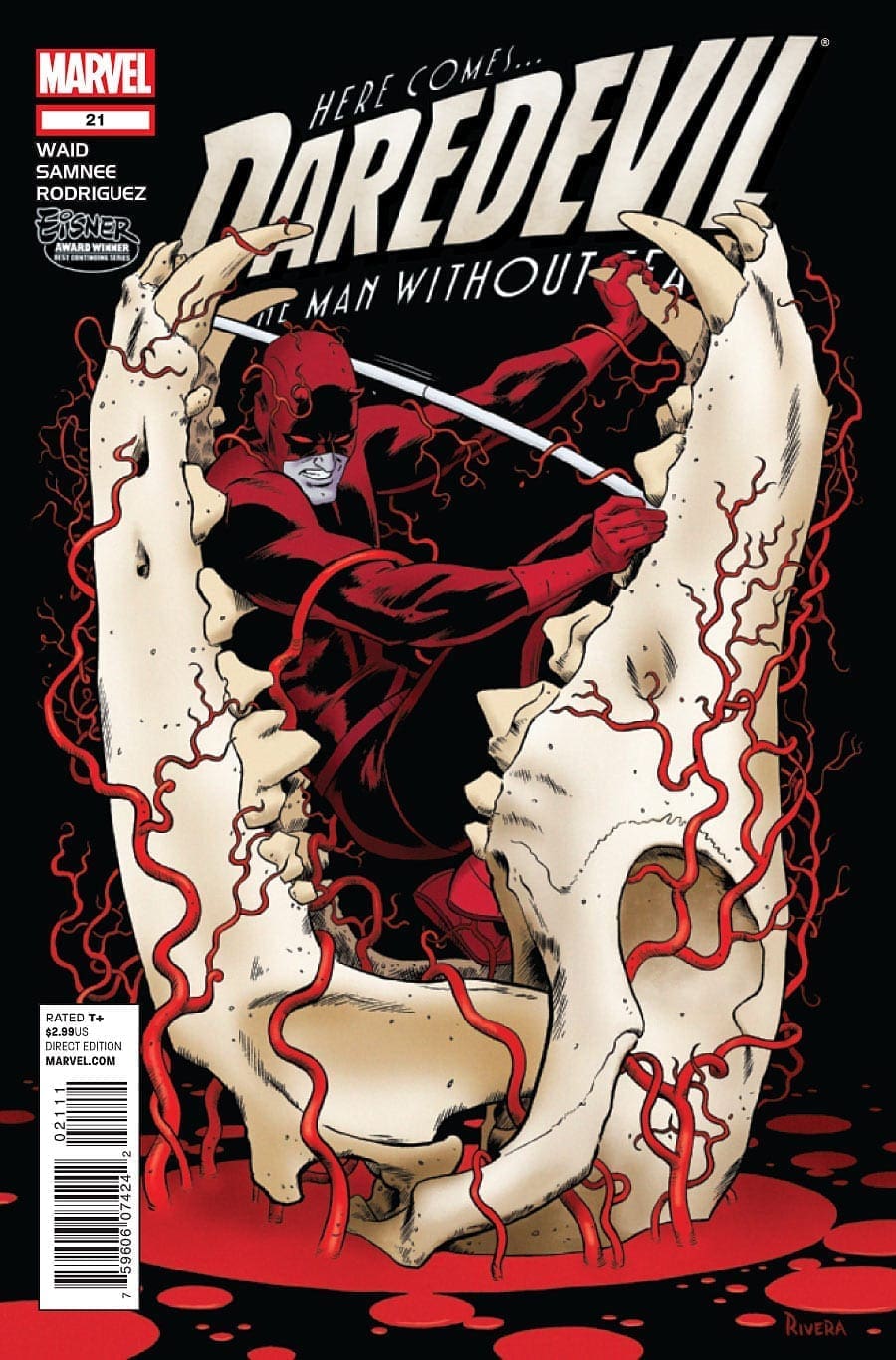 "The final showdown with Coyote! Big clues to a mystery building since issue 3! Daredevil – wanted by the NYPD!"
The solicitation doesn't really say, but this will be our first glimpse at the new Superior Spider-Man. For those of you who don't know what I am talking about, Peter Parker WILL NOT be Spider-Man in Marvel's NOW! Superior Spider-Man book. It's been pretty much spoiled already who will take over, and if you really wanna know who Spider-Man will be and don't wanna read the last two issues of Amazing Spider-Man, e-mail me and I will gladly tell you.
—————————————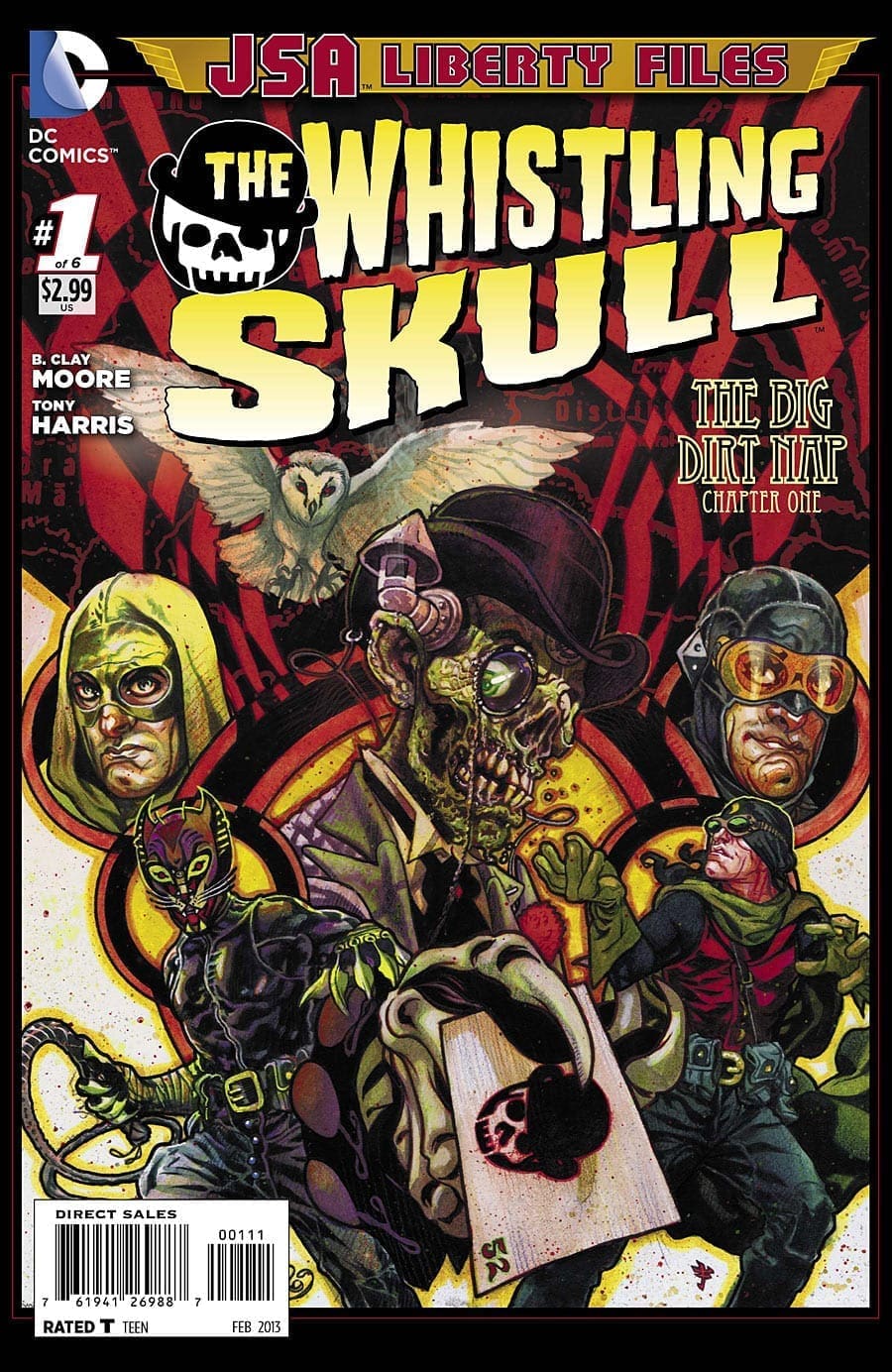 "A new series from acclaimed creators B. Clay Moore (Hawaiian Dick) and Tony Harris (EX MACHINA, STARMAN)! In 1940s Europe, the Nazi war machine is on the move…but crimes are still committed in even the smallest hamlets. Can one heroic duo solve the most bizarre mystery of all? From the world of the JSA: THE LIBERTY FILES, witness the birth of a new hero for the ages!"
If it has B. Clay Moore name on it then you can count me in.
—————————————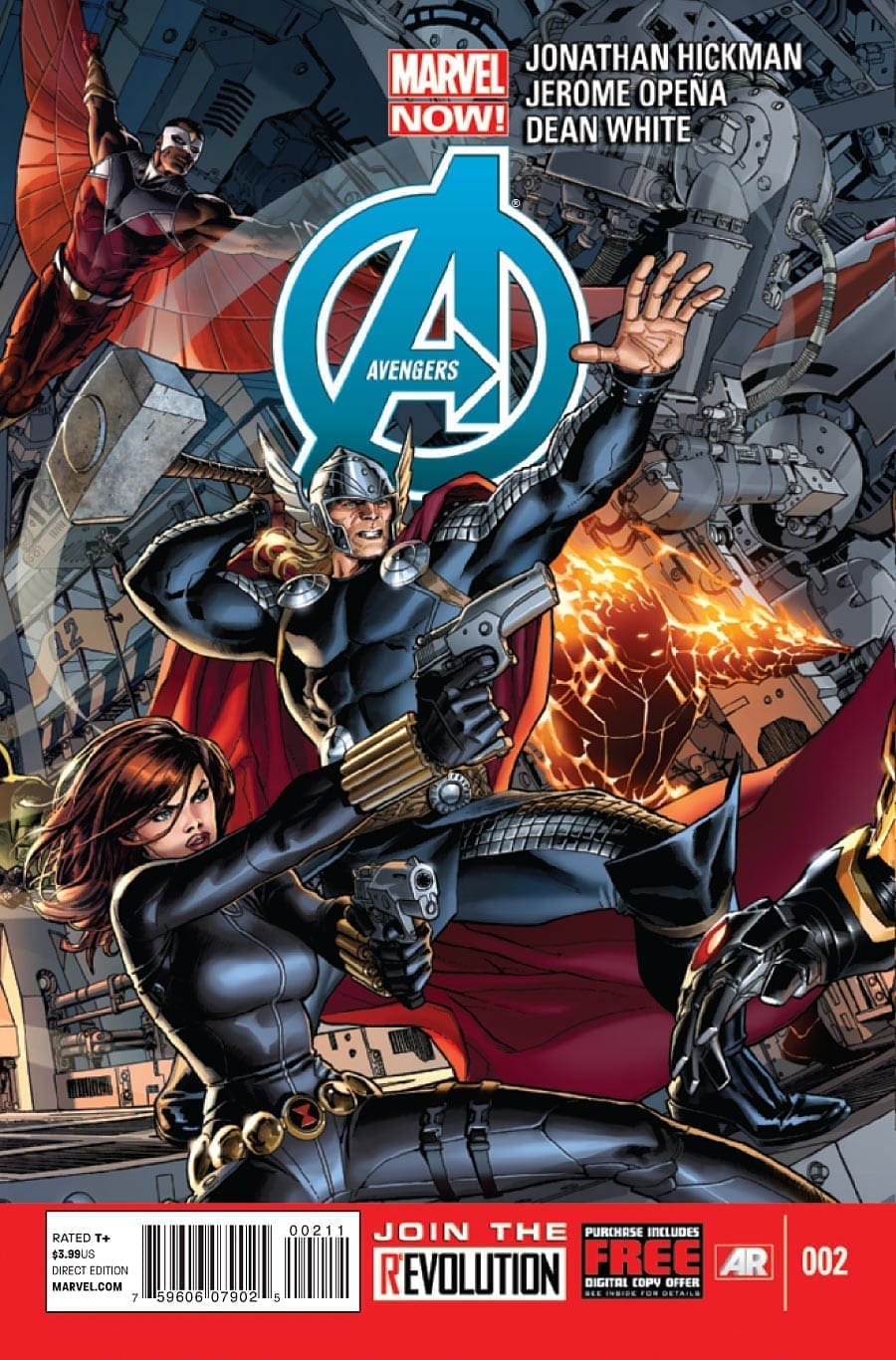 "The greatest heroes in comics together on one unbeatable team! Now shipping twice a month, the Avengers 'go large,' expanding their roster and their sphere of influence to a global and even interplanetary level. When Captain America puts out his call – who will answer? Big threats, big ideas, big idealism – these are the Avengers NOW!"
I am not gonna lie to you, this is exactly what

happened

to me after reading issue #1. Holy smokes, Jonathan Hickman is setting up a big story and this is the chance to jump on.
READ THIS BOOK.
—————————————
Chuckie blogs about comic books and stuff for Geek News Network and Comic Book Therapy. He also likes the smell of coffee and rich mahogany in the morning. Follow Chuckie on Twitter, or lurk him on Facebook, which ever you prefer.
Lover of Comic books, film, television, fresca and video games. Check out my blog dweebofthedead.tumblr.com to see what kind of shenanigans I got going on, or check out my twitter for up to date ramblings @dweebofthedead.
Email: chuckie.valdez@geeknewsnetwork.net