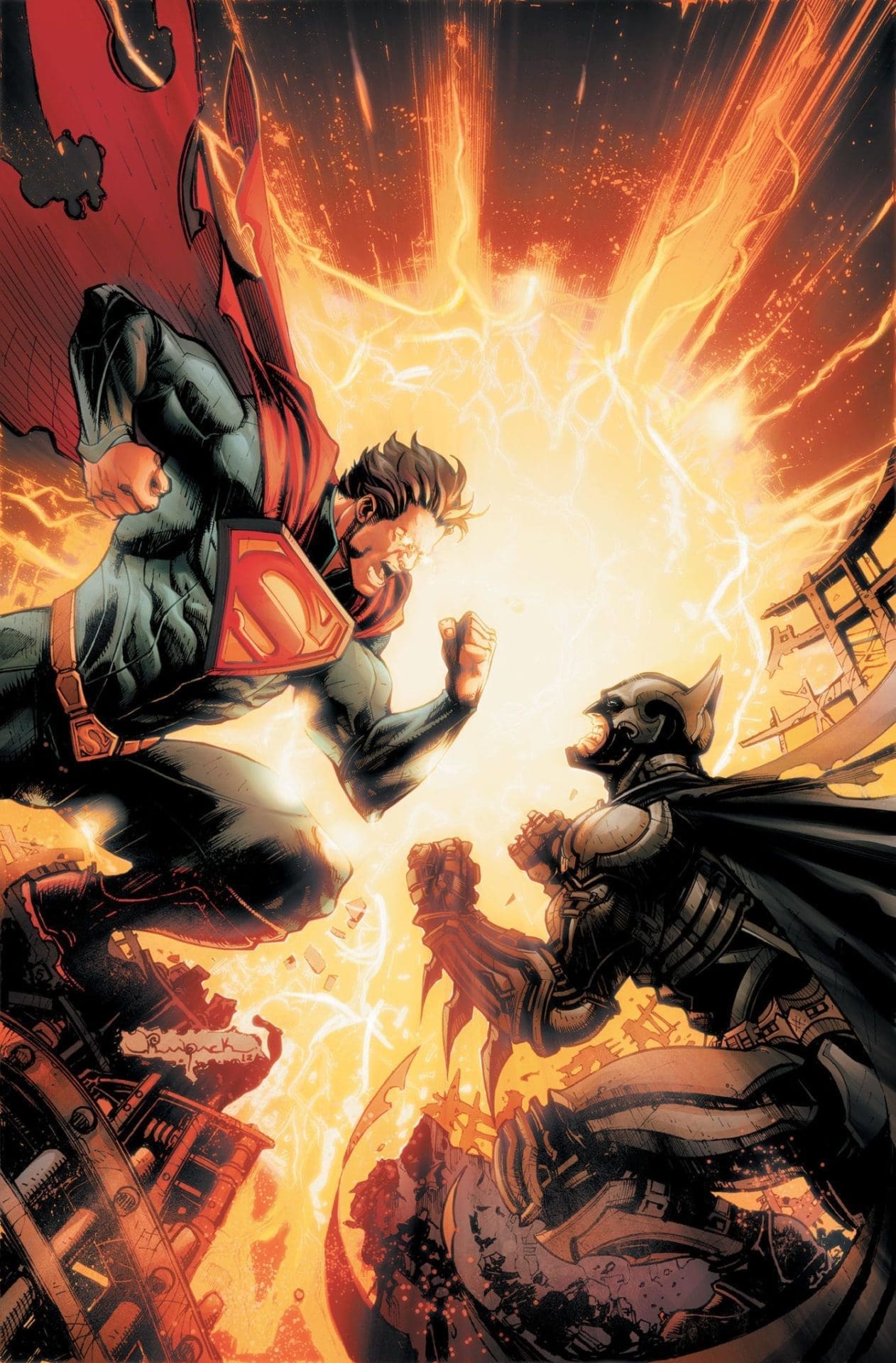 Hello Comic Book Fandom!
Each week Marvel Comics, DC Comics, Image Comics, Dark Horse Comics, IDW Publishing, BOOM! Studios, and others release comic books every Wednesday and sometimes fantastic comic books get lost in the shuffle. This list will highlight ten comic books that are worth checking out for this week!
Some comic books might be a great jumping on point, others are one-and-done stories, or some are just worth the price of admission.
This week, something happens to Damian in Batman, Incorporated #8 and if you wanna read what happens click here (SPOILERS WARNING), Rocket Raccoon fans will rejoice with Guardians of the Galaxy #0.1, Hawkeye continues to be awesome, and if you love Scott Snyder's Batman, then go read Batman: The Black Mirror!
Alrighty then, let's get this ball rollin'…
———————————————-
[Honorable Mention] BATMAN: The Black Mirror TP
Originally published in DETECTIVE COMICS #871-877, this epic from the writer of BATMAN, SWAMP THING and AMERICAN VAMPIRE forces Batman to confront one of Gotham City's oldest evils!

Plus: The corpse of a killer whale shows up on the floor of one of Gotham City's foremost banks, setting a deadly mystery in motion!
———————————————-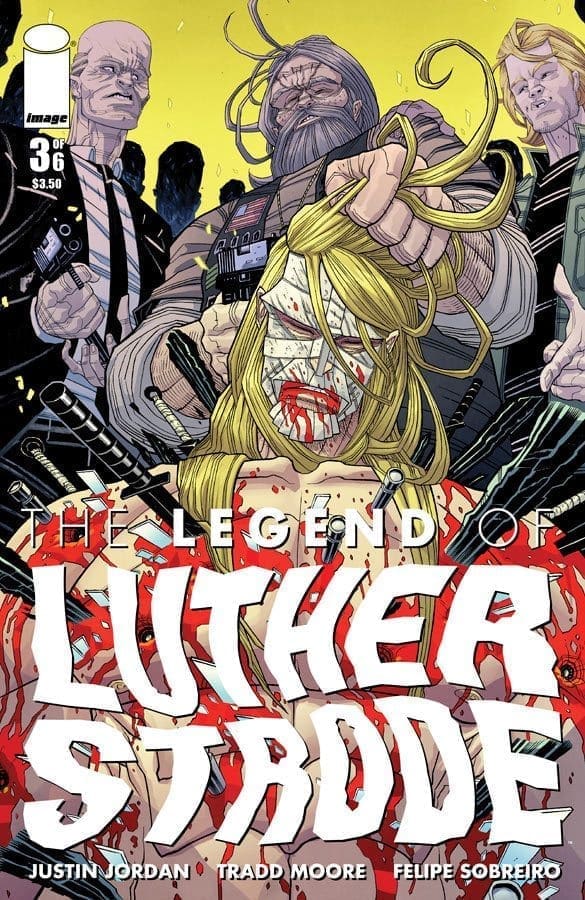 10. The Legend Of Luther Strode #3
The true enemy has been revealed, leaving Luther and Petra to fight against foes they don't have a chance of beating. As the brawl continues, an ancient evil says hello. The hit series continues.
———————————————-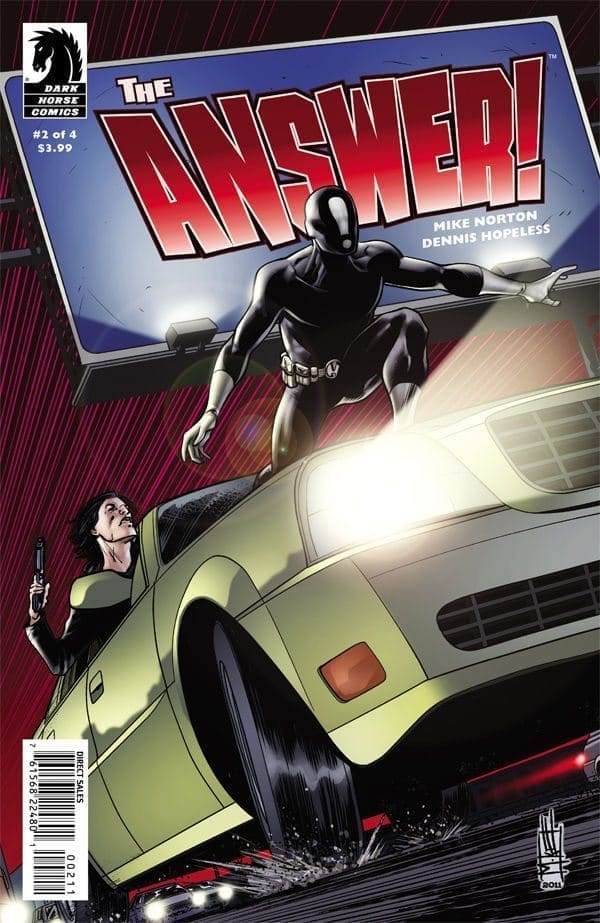 9. The Answer #2
On the run in Cincinnati, punctuation-faced hero The Answer must rescue the abducted librarian Devin from a sinister gang of asylum nurses and orderlies . . . but she may not WANT to be saved! More insane superhero adventure!

* Eisner Award-winning creator of Battlepug!

* Written by Dennis Hopeless (Cable and X-Force, Avengers Arena)!
———————————————-
8. Deadpool Killustrated #2
Deadpool continues slaughtering all your favorite literary characters!

Tom Sawyer slashed in TWAIN! The Little Women's throats MAY get ALL-CUT!

Why read a book when you can watch a book DIE?!?
———————————————-
7. The Rocketeer Hollywood Horror #1
You wanted more Rocketeer… and you've got it! Missing scientists! Plucky girl reporters! Betty and Cliff on the rocks! The mysterious Church of Cosmicism! And who is the sinister Otto Rune? Pulp thrills the way you like them as the Rocketeer comes up against a brand-new adversary in… 'The Hollywood Horror!'
———————————————-
6. Punisher War Zone #5
Greg Rucka's powerful run comes to an end. It's time for the Punisher to face his punishment.
———————————————-
5. Aquaman #17
A startling epilogue to 'THRONE OF ATLANTIS'!

With the secrets of Atlantis revealed, Aquaman is confronted by a horrible myth from Atlantis's past that's connected to his own. Plus: Mera confronts a longtime enemy.
———————————————-
4. Hawkeye #8
Cherry's got a gun. And she looks good in it. Hawkeye gets distracted. Just like you are right now.
———————————————-
3. Guardians of the Galaxy #0.1
Move over Avengers the Guardians got this. Star-Lord. Gamora. Drax. Rocket Raccoon. Groot. and the Invincible Iron Man?!

The Marvel Universe just got bigger as the legendary cosmic epic returns in the hands of superstar creators Brian Michael Bendis (Avengers, All-New X-Men) and Steve McNiven (Civil War; Old Man Logan). In this special prelude issue meet the man behind the Guardians: Star-Lord and discover how this child of Earth became the leader of the rag-taggiest of teams in all the Galaxy.

All setting the stage for next month's historic Guardians of the Galaxy #1. This is the start of something big, Marvel fans.
———————————————-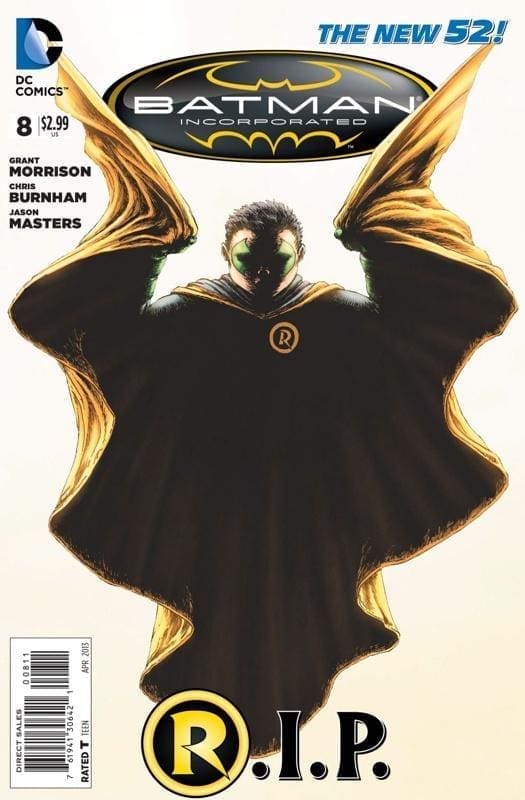 2. Batman, Incorporated #8
Everything Grant Morrison has been planning since the start of BATMAN, INCORPORATED leads to this stunning issue! You must not miss this one!
———————————————-
1. Injustice Gods Among Us #2
Based on DC's latest, highly anticipated videogame, from the makers of Mortal Kombat!

Following a great tragedy, a new world order is proposed. But not every hero is willing to go along with the plan. It's hero versus hero in epic, unprecedented battles!
Preview pages:

———————————————-
Chuckie blogs about comic books and pop tarts for Geek News Network and Comic Book Therapy. He also likes the smell of coffee and rich mahogany in the morning. Follow Chuckie on Twitter, or lurk him on Facebook, which ever you prefer.
* This article was compiled while listening to the album Never Good Enough For You by the band Killwhitneydead.
[SlideDeck2 id=9304]
Lover of Comic books, film, television, fresca and video games. Check out my blog dweebofthedead.tumblr.com to see what kind of shenanigans I got going on, or check out my twitter for up to date ramblings @dweebofthedead.
Email: chuckie.valdez@geeknewsnetwork.net