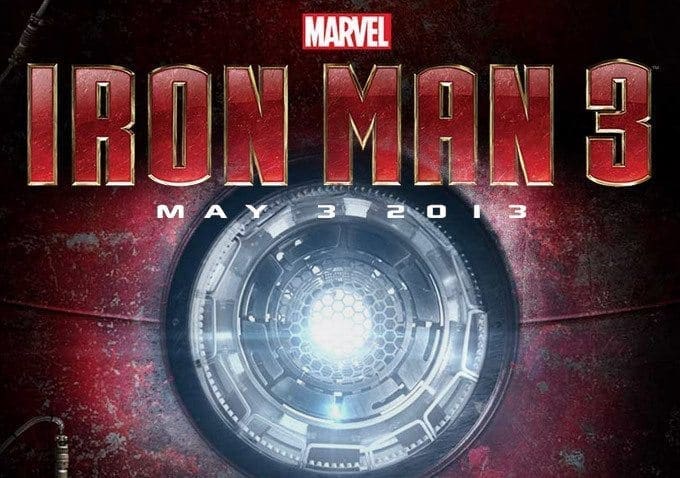 Monday we showed you the Empire magazine cover of Robert Downey Jr as Tony Stark and today Yahoo Movies has revealed a new poster for Iron Man 3 featuring Tony Stark in a battle damaged suit and the destruction of his Malibu home in the background. You'll also notice several other Iron Man suits flying off in the distance. Rumors are abound that Tony will have the ability to control the other suits through what may or may not be the Extremis suit. I didn't follow Iron Man as a kid and until the first movie I had only ever heard of him so I nothing about the Extremis suit or its capabilities so I'm excited for this new entry. A lot of people look down on Iron Man 2 and while I agree it wasnt as good as the first it's still a worthy superhero movie in my opinion and Iron Man 3 is shaping up to be just as good. Check out the poster below…
We'll also be getting a new trailer on March 5th so be sure and check back in with us. Until then enjoy the original trailer and these other character posters from the movie.
And remember to watch the first and second Iron Man films if you haven't already. Then you could sell them at www.musicmagpie.com. This means that you can get some cash for them, in order to get some new DVDs or Blue-Rays!
[youtube http://www.youtube.com/watch?v=5EjG-1U3wqA]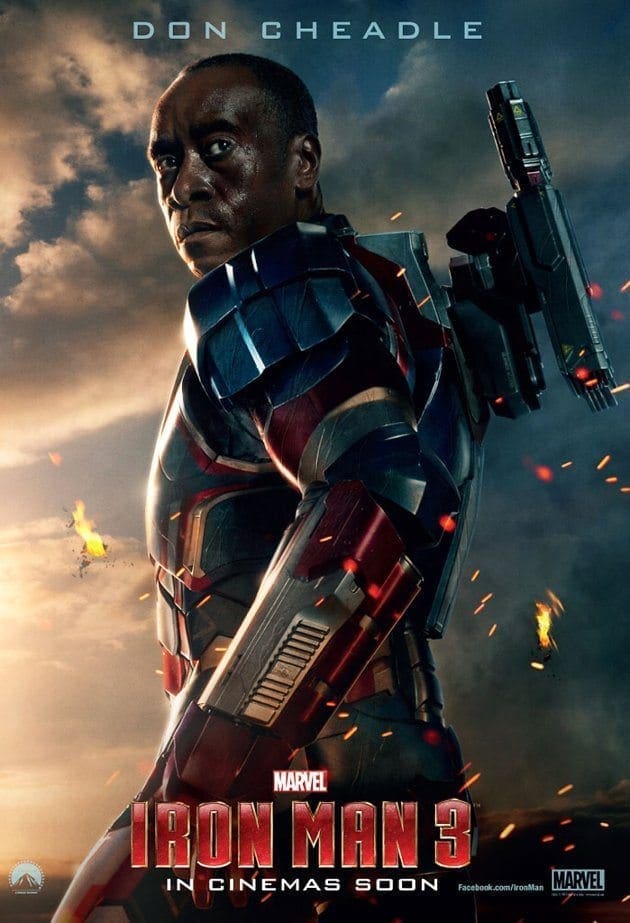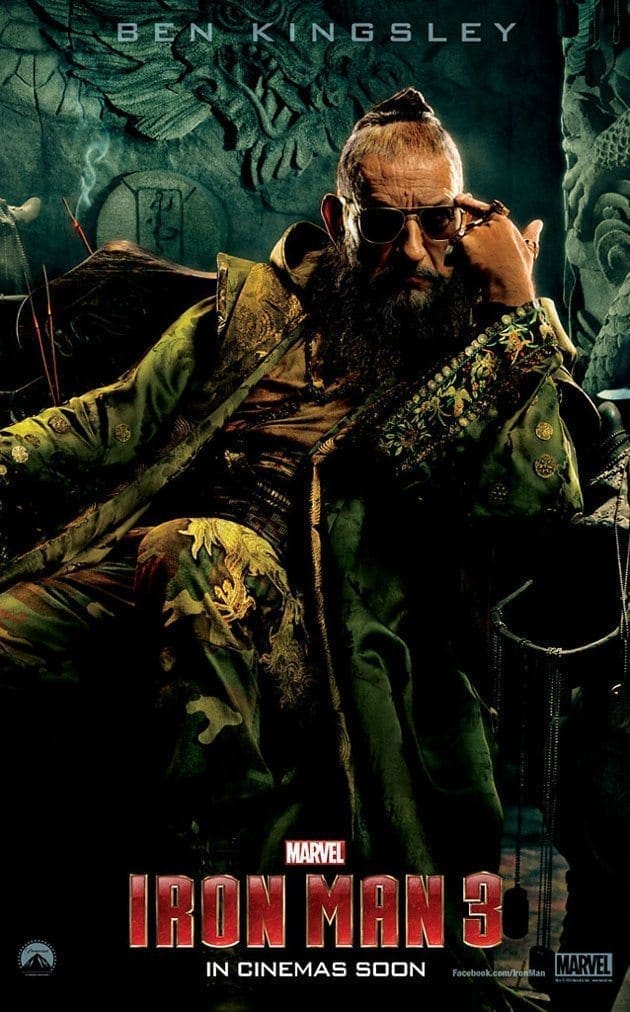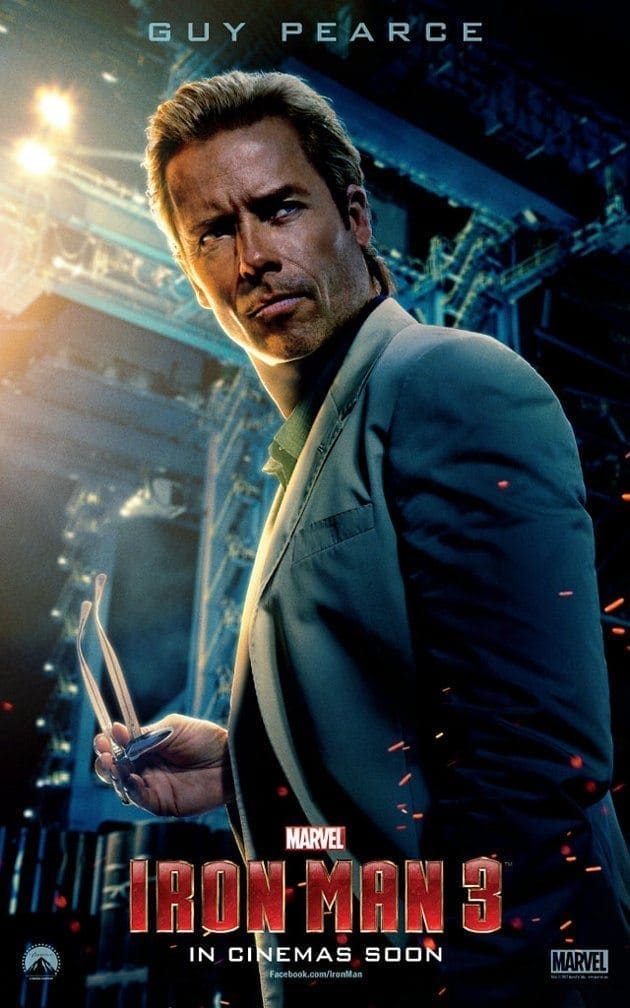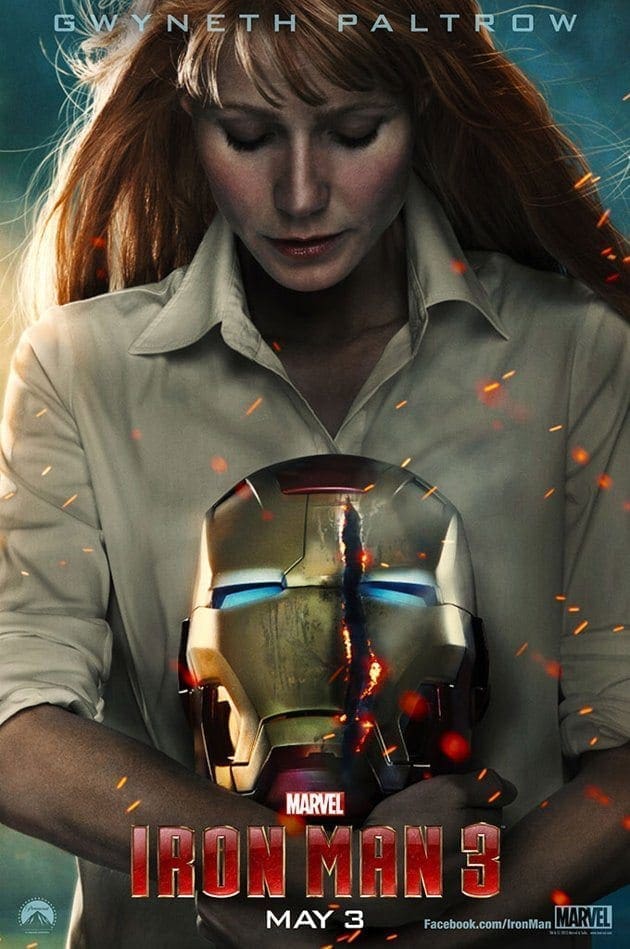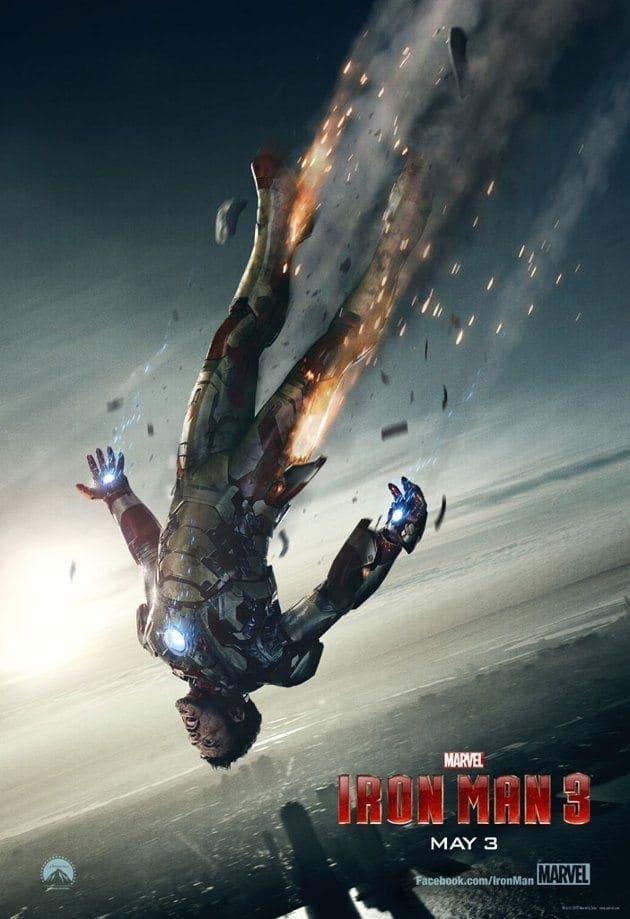 Synopsis:
Marvel Studios' "Iron Man 3" pits brash-but-brilliant industrialist Tony Stark/Iron Man against an enemy whose reach knows no bounds. When Stark finds his personal world destroyed at his enemy's hands, he embarks on a harrowing quest to find those responsible. This journey, at every turn, will test his mettle. With his back against the wall, Stark is left to survive by his own devices, relying on his ingenuity and instincts to protect those closest to him. As he fights his way back, Stark discovers the answer to the question that has secretly haunted him: does the man make the suit or does the suit make the man?
Iron Man 3 opens in theatres on May 3.
Follow Jim on Twitter: Redsixx
[SlideDeck2 id=9269]
Watcher of movies. Writer of books. I love doing both and sometimes I even write about movies. Follow me on Twitter so you can keep track of my boring and uninteresting life @redsixx.