When screening Big Hero 6, I was immediately drawn to the fantastical world of San Fransokyo. The Marvel comic on which Disney based the film was originally set in Tokyo, but the animators hoped to meld the old world of the original obscure traditional comic with the tech heavy near future of what San Francisco could look like infused with the shibuyan culture. Bottom line: If nothing else, this film is gorgeous. So gorgeous that Gizmodo published their own tour of San Fransokyo this week.
Big Hero 6 tells the story of Hiro Hamada (Ryan Potter), child prodigy and early teen high school graduate on a wayward path to underground robot battle betting and his unlikely friend, Baymax (Scott Adsit), a loveable oversized health care robot that looks like something between the Michelin baby & the Stay Puft Marshmallow man. After a harrowing early emotional scene, these two become unlikely friends as the plot quickly rolls forward.
Early in the film Hiro's relationship with his brother Tadashi (Daniel Henney) is established showing how Hiro looks up to him as a mentor. They're both raised by their aunt Cass who owns a bakery in a very Victorian-looking hilly side of San Fransokyo. As with most Disney animations, a family tragedy early in the film sets off the events of the plot.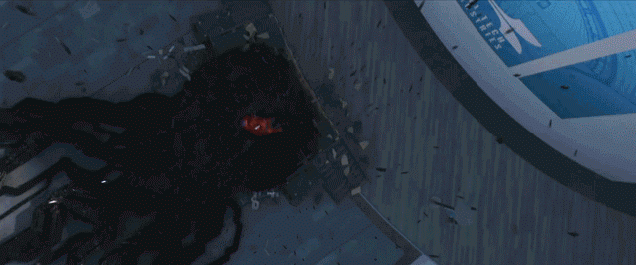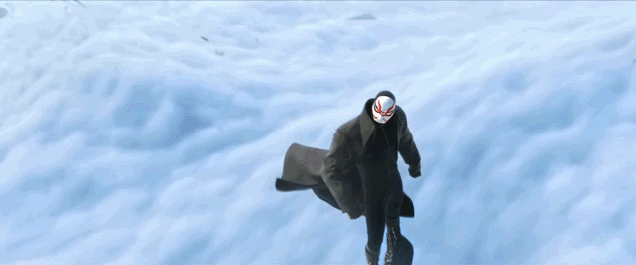 At this point Hiro needs to choose between illicit robot battling and attending San Fransokyo Institute of Technology where he has met his new Motley Crew of friends through his brother. SFIT is run by Dr Callaghan (James Cromwell) who has an ongoing feud with mega-mogul Allistair Krei (Alan Tudyk!) who may or may not be an evil overlord. This conflict and the subsequent family tragedy has shut away Hiro in his attic bedroom where he accidentally reawakens Baymax the oversized bot he met earlier in Tadashi's SFIT lab. Baymax was originally programmed to scan human bodies and provide health care assessments but as Hiro and the gang go after the Big Bad, Baymax gets an upgrade. Carbon armor, check. Kung Fu programming chip ala The Matrix, check. Human Scooby Gang of superhero friends, check. There're six of them. Name of film, check.
I'll admit, for a kid's film I expected it to be a little more predictable so the big reveal threw me, but afterward my 9-year-old daughter just rolled her eyes at me with a resounding Duh! As a former English teacher, I've called some pretty complex film plots in my day (e.g. Shutter Island), so it was refreshing to be surprised here. Some reviewers criticized this complexity and concerned themselves with some of the artistic narrative licensing, but you know what.  This is good Disney. This is good Marvel. The animation is top-notch and tech represented is authentic in the film. Nothing showcased or mentioned in the film isn't currently in development at the high-tech universities like my hometown's Carnegie Mellon University (that's CMU to the cool kids).
After the film, my 9-year-old was asked if she liked the movie. Her response was "the film made me laugh and scared at the same time. People cried, too." Dear readers, isn't that what we all want in a great film. Grabbed your 3D glasses, your Harkin's cup, and your kid, and head out to the film this weekend.
By the way, this is Marvel. I'd wait until the credit finish.
Big Hero 6:[usr 4.5]
About Big Hero 6

Synopsis: After a family tragedy, teen prodigy needs to choose between life of illicit bot battling and following in his brother's footsteps at a high tech university.
Directors: Don Hall, Chris Williams
Writers: Don Hall, Jordan Roberts
Stars: Ryan Potter, Scott Adsit, Jamie Chung
Rated: PG
Runtime: 108 minutes
Release date: November 7, 2014
East coast father raising a 16 year old daughter & two bonus teens with my wife deep in the southwest. Photography Instructor // Media blogger