Going into Crazy Rich Asians, it's not a movie you would think most people would enjoy. Is it a romantic comedy that caters more to women? Does it only appeal to Asians due to cultural reasons? How could a title like that appeal to the average moviegoer? If you found yourself going over any of these thoughts in your head, you would be severely mistaken. Crazy Rich Asians is one of the sleeper hits of the summer, and far more entertaining than it had any right to be. While not a perfect film, join us as we explain what makes this film so enjoyable in our Crazy Rich Asians review.
If you had to force Crazy Rich Asians into a genre, it would be a romantic comedy. While most romantic comedies are aimed squarely at women, the best ones cater to a much wider audience. Crazy Rich Asians falls into this category. It offers a little something for everyone to enjoy, while still showcasing Asian culture, helping to empower women, and giving the ladies a Hollywood ending. In fact, the stereotypical ending is the only bad part of the film.
Crazy Rich Asians is primarily a story about Rachel Chu (Constance Wu) and her boyfriend, Nick Young (Henry Golding). The two have been dating for a year when Nick asks Rachel to accompany him to Singapore for his best friend's wedding, and to finally meet his family. If you haven't guessed by the title of the film, Nick's family is crazy rich, as are many of the other families featured in the movie. Unfortunately, the relationship between Rachel and Nick is easily the weakest part of the film.
You may think Crazy Rich Asians primarily focuses on Rachel and Nick. While at first that's definitely the case, after you've been properly introduced to the main plot a plethora of side characters come into the picture who essentially take over the film. Nick's mother, Eleanor Young (Michelle Yeoh) plays a big role in the movie as a traditional Asian mother who must sacrifice for her family. Nick's sister, Astrid Young Teo (Gemma Chan), has one of the best emotional arcs in the film and stands out quite a bit from the rest of the cast.
The two best characters in Crazy Rich Asians are Nick's flamboyant second cousin, Oliver T'sien (Nico Santos) and Rachel's friend from college, Goh Peik Lin (Awkwafina). These two provide much of the comic relief in the movie and help to ground what would have otherwise been a potentially unrelatable film. While Goh Peik Lin's family is over the top in typical Ken Jeong fashion (who plays Goh's father), it's just the right mixture of crazy and funny.
There are more than a few problems with the relationship between Nick and Rachel, but many of them stem from plot convenience. Luckily, almost everyone else involved picks up the slack left behind by the main couple. The ensemble cast creates the perfect blend of romance, comedy, crazy antics and character growth. A recycled Hollywood ending does bring the film down slightly, but overall it's far more enjoyable than you might originally expect, and definitely worth a trip to the theater.
About Crazy Rich Asians

Synopsis: This contemporary romantic comedy, based on a global bestseller, follows native New Yorker Rachel Chu to Singapore to meet her boyfriend's family.
Director: Jon M. Chu
Writers: Peter Chiarelli, Adele Lim
Stars: Constance Wu, Henry Golding, Michelle Yeoh
Rated: PG-13
Runtime: 2 Hours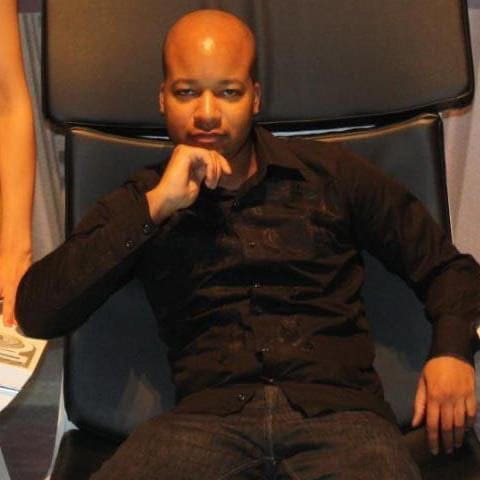 Bryan Dawson has been writing professionally since the age of 13. He started his career as a video game writer and has since worked for Random House, Prima Games, DirecTV, IGN, AOL, the British Government, and various other organizations. For GNN, Bryan taps into his passion for movies.