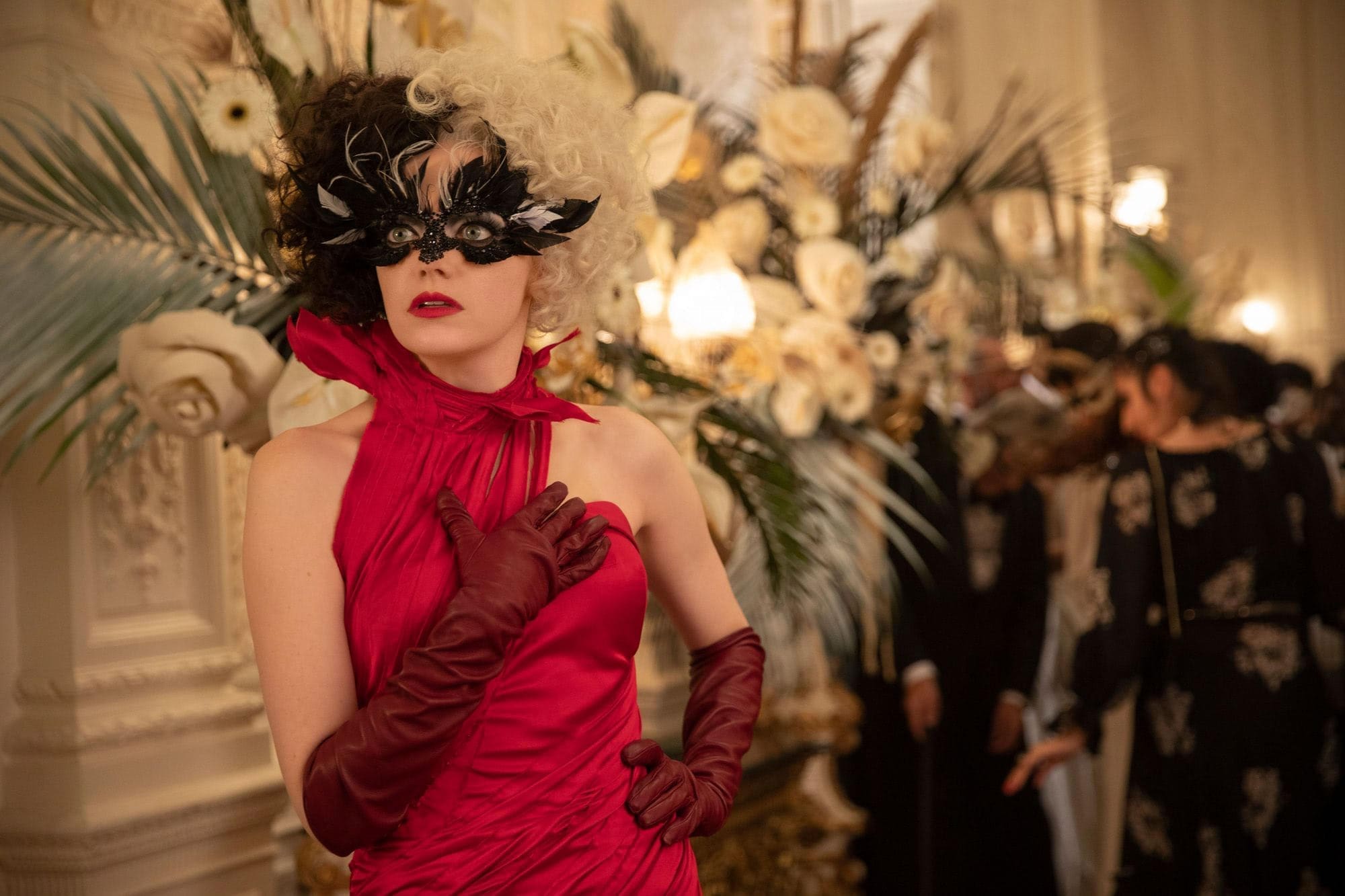 "Everyone loves a good villain."

~Cruella
Disney has set the bar high for villainous origin stories with their new movie Cruella. Starring Emma Stone and Emma Thompson as two rival fashion moguls. This movie, directed by Craig Gillespie (I, Tonya), creates a sympathetic yet unapologetic psycho, who, until now, has only been known for her puppy-killing schemes in 101 Dalmatians. This Cruella de Vil is a rich, fleshed-out character, who leaves you feeling empowered by the end of the film.
Cruella takes place in London during the mid to late '70s. Estella, (Emma Stone) finds herself orphaned after witnessing her mom's death. She travels to London and meets two street urchins named Horace (Paul Walter Hauser) and Jasper (Joel Fry.) The three of them become family as they steal and swindle to keep afloat. However, Estella longs for something more; she dreams of working in the fashion industry. She gets her big break when she is hired to work for the Baroness, (Emma Thompson), a high fashion designer with a wicked attitude.
I won't go much more into the story, as I don't want to give spoilers. However, there are many twists and turns that keep the audience guessing. Throughout the film, Estella transforms into Cruella, and her dreams turn into a bitter rivalry with the Baroness. The pinnacle of the film is watching Cruella descend into a deliciously evil character. One that I was rooting for by the end.
Disney pulled out all the stops with this film. The set design is gorgeous, and the costumes are a wonderful blend of 1970's high fashion and early underground punk. The dichotomy between the late 60's Dior-inspired attire of the Baroness and the Vivian Westwood inspired Cruella, only intensified their feud. If you love fashion, this film pays homage to some of the best.
The film has its pitfalls like any other. Some of the twists are a bit obvious and the story follows the Disney formula to some extent. On the other hand, Horace and Jasper are great side characters and playoff Emma Stone very well. This film surprisingly has a lot of heart in it, and I can tell this was a passion for all those involved.
However, this film does go a bit darker than I expected, and the PG-13 rating on it is accurate. This is not a movie for younger kids, and it doesn't try to pander to them. This film is for all those teen girls who feel odd, or weird, and embraces the fact that not everyone can be a princess. This film is for the girls who are loud, who speak their mind, and will do anything they can to get what they want.
Overall, this film was way better than it had any right to be. Hopefully, this is the start of a new chapter for Disney villains, and I cannot wait to see more.
---
About CRUELLA
Synopsis: This live action film follows the early exploits of Cruella de Vil, a fashion designer with a penchant for mayhem, as she navigates through the unforgiving world of 1970's high fashion.
Director: Craig Gillespie
Writers: Tony McNamara, Aline Brosh McKenna, Kelly Marcel, Dana Fox, Steve Zissis
Starring: Emma Stone, Emma Thompson, Joel Fry, Paul Walter Hauser, Kirby Howell-Baptiste, Mark Strong
Rated: PG-13
Runtime: 2h 14m
Releases: May 28, 2021 (USA)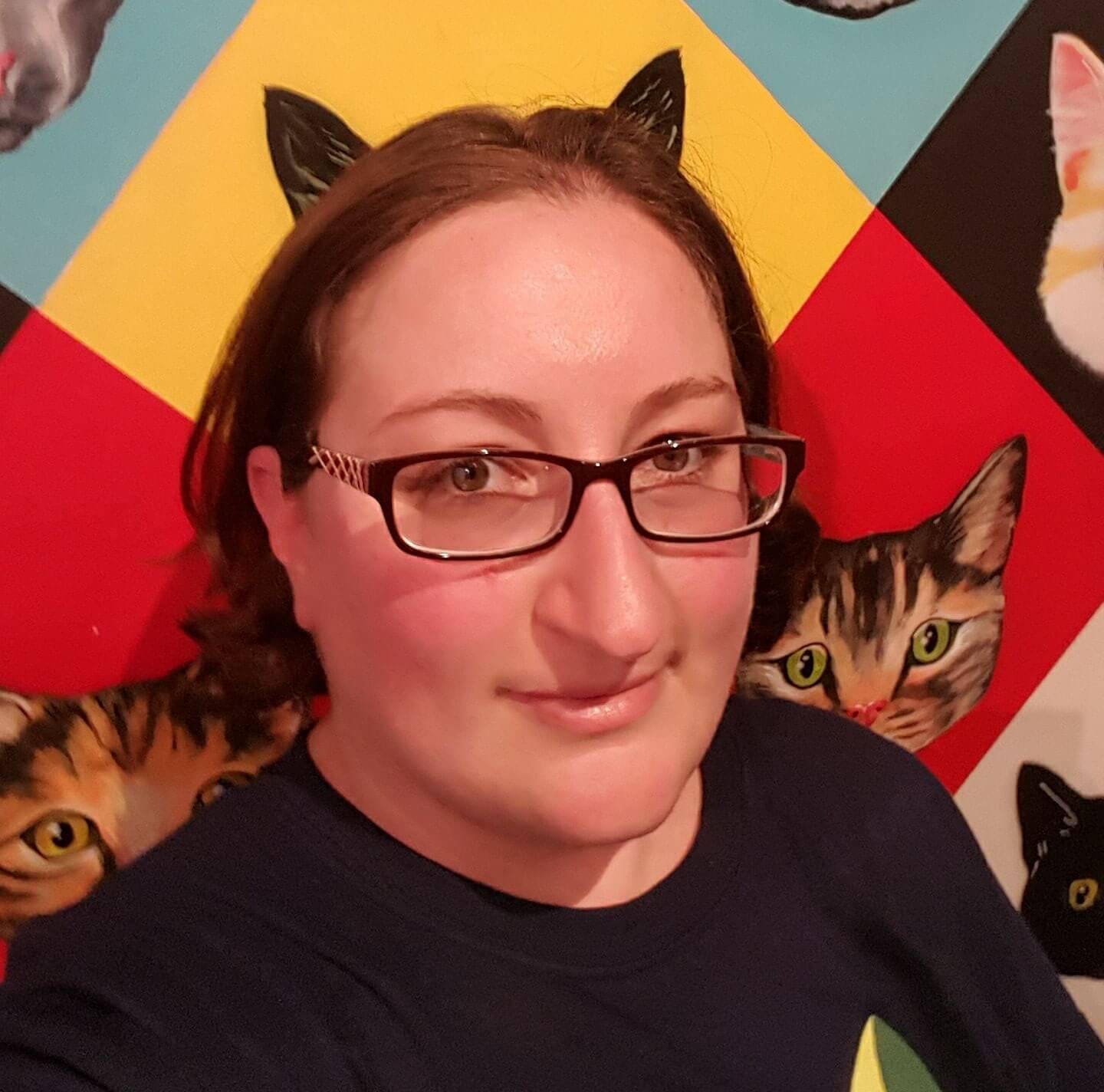 Laurel Way is a writer for film, television, websites, and blogs. She is based in Phoenix, Arizona in the U.S., and has two fat cats and a loving husband. Laurel is a geek to her core and loves all things within horror, sci-fi/fantasy, and more. When she is not writing films, she is watching them, and her go-to movie snack is popcorn and Milkduds.