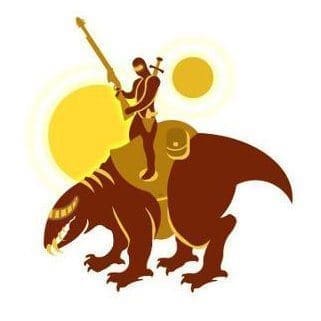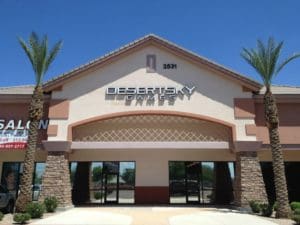 Gilbert, AZ – When I heard there was a new gaming store opening up in the East Valley, I knew I needed to stop by and see for myself  if this store passes the grade. Running East Valley Gaming and Geek News Network, it is no surprise I have certain 'standards' when it comes to choosing a gaming store that fits my needs as a gamer. So I took the time to browse the store, take some pictures, and talk to the store manager to provide you guys a review of the store. But only take my words at face value; you have to come out and experience it for yourself!
The store had a soft opening a week before to gauge the excitement and to also set the store up as a Wizards Play Network location before the grand opening. Speaking to General Manager Girard, he said they were able to set up the store as a WPN location with in a week, which is really quick; to put it in perspective, Gotham City Comics took a month to go through the same process. So their urgency to make this happen showed me their desire to get the store started in the right direction. And it also showed in their professional and knowledgable staff as well as the overall cleanliness of the store (which is not a top priority at most gaming stores). I was greeted the moment I entered asking if I was their for a specific event and offering for me to try out games free of charge. I can say from going to most of the gaming stores in the valley, customer service is a major lacking component at most locations. But not here. Now that could change down the road because this is a grand opening and first impressions do matter. I will be back in the near future to see if this focus is still a priority once they develop a customer base. Knowing most of the guys that run the store from my early gaming days, I knew knowledge of the product was not an issue for them.
Now the size of the store is not large in comparison to other major gaming stores in the valley. So whether they can accommodate a large crowd for a big event, will have to wait and see. But their product selection was diverse and I am pretty sure I can fulfill most of my gaming product needs here if not get special ordered from the store. The one thing that stuck out to me the most was the nostalgia I was hit with when I saw their wall of framed Decipher Star Wars CCG cards. Not to mention the fact that out of the card singles they sold, they had Star Wars CCG booster packs/singles and Lord of the Rings TCG singles for sale. Other than Magic the Gathering, I got my start in gaming with those two card games as well and to see it sold here gave me somewhat of a nerdgasm. And how can you top that? With a wall of retro and popular coin-op arcade machines, that's what! You can't go wrong with titles like Tron, Atari Star Wars, Gauntlet, and X-Men vs Street Fighter lining your wall. Finally their selection of role-playing and board games is nothing to scoff at. With popular titles like Munchkin, Dungeons & Dragons, and Star Trek and some newer titles like Ascension, The Walking Dead and The Big Bang Theory available, there is plenty of games to choose from for the family to enjoy.
They also have a website with a full schedule of events as well as an online store to purchase and sell card singles. The website is very easy to navigate with resources and forums for any in-depth queries you may have that their experts can answer. And speaking to GM Girard, one of the stores main focus is social media so follow them on Facebook and Twitter to stay up to date with events and contests.
Store details:
My final grade for the store:
8 out of 10
Photo Gallery: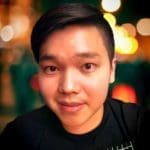 he/him • aapi • photographer • journalist • podcaster • geek • martial artist • foodie • social activist • gemini • gryffindor • dj • cinephile • gamer • traveler • intj