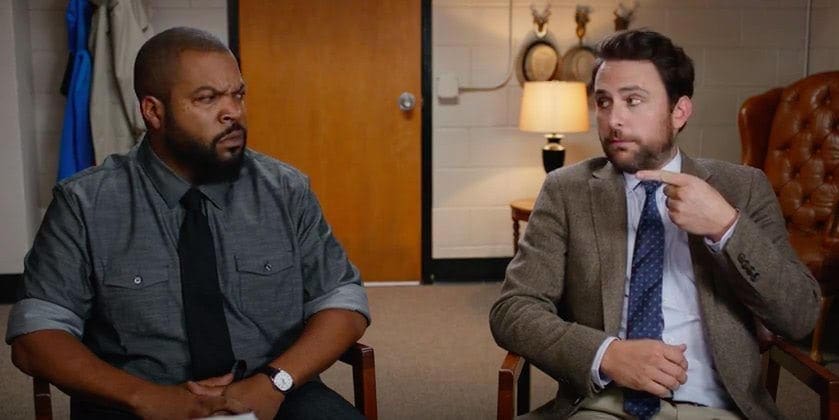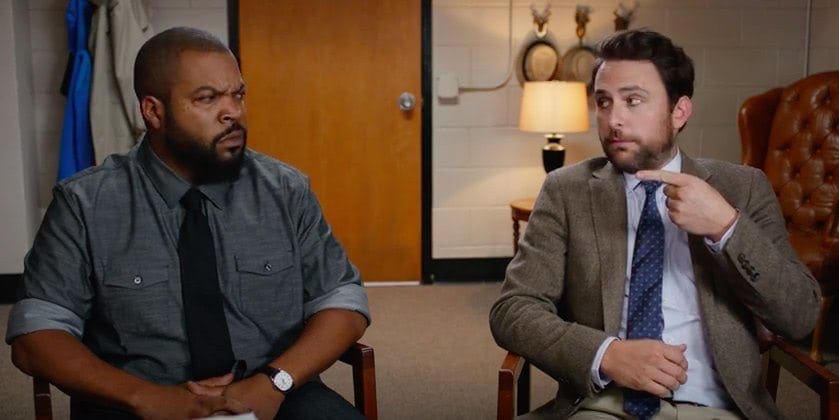 The rated R comedy has evolved quite a bit over the last few decades. These days the likes of Seth Rogan and Judd Apatow dominate the R-rated comedy genre. For most, these two have set a new bar for what makes a good R-rated comedy film. Fist Fight has no influence from Seth Rogan or Judd Apatow, which results in a mildly funny, far less raunchy R-rated comedy that doesn't generally stack up for what people expect from the genre these days.
Fist Fight takes place at an urban high school on the last day of school before summer break. Things are over the top crazy as student pranks are taken to the extreme. It's also an especially bad day for two teachers, Andy Campbell (Charlie Day) and Ron Strickland (Ice Cube). After a few different incidents throughout the day, the two teachers are pitted against each other in a fist fight after school.
Joining the two main teachers are coach Crawford (Tracy Morgan), counselor Holly (Jillian Bell), drama teacher Miss Monet (Christina Hendricks), school security guard Mehar (Kumail Nanjiani) and Superintendent Johnson (Dennis Haysbert). While Ice Cube and Charlie Day are the clear stars of the film, Tracy Morgan makes a triumphant return to film after a tragic car accident back in 2014, and is looking no worse for wear.
While most of the jokes in Fist Fight are worthy of at least a chuckle, very few are deserving of the laugh out loud jokes that generally separate good comedies from average comedies. Aside from the elaborate pranks the students pull off throughout the film, there just isn't much that can be considered over the top. It's hard to stay entertained with an R-rated comedy that tries to play it safe with most of its jokes.
The main writers on Fist Fight don't have a lot of films under their belts, so it's no surprise that this film comes out very tame compared to the seasoned writers of Rogan and Apatow. It leans heavily on sex for many of the jokes, with a special focus on dick jokes. The screening audience offered a few chuckles here and there, but very few hard laughs were heard.
An R-rated comedy that tries to play it safe and stick to jokes about sex isn't enough to keep up with the new bar set for the genre. If Fist Fight had tried to take things in a new direction, that would at least be something of interest. As it stands there's not much to enjoy about Fist Fight unless you're sense of humor is firmly planted in the late 90s.
Fist Fight: [yasr_overall_rating size="large"]

About Fist Fight

Synopsis: When one school teacher gets the other fired, he is challenged to an after-school fight.
Director: Richie Keen
Writers: Van Robichaux, Evan Susser
Stars: Ice Cube, Charlie Day, Tracy Morgan
Rated: R
Runtime: 1 Hour, 31 Minutes