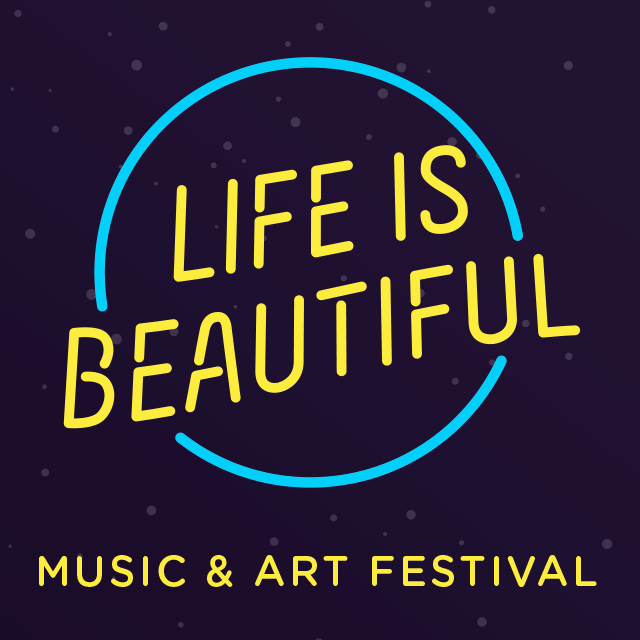 The 2017 Las Vegas Music Festival, Life is Beautiful, happened just a week before the shooting that has taken over the news. With rumors that the shooter had rented a room above the main stage, many are left feeling uncomfortable and subdued. Just a few months ago, we experienced the tragedy at the European Ariana Grande concert, and it left others ill at ease with the idea of large crowds and popular festivals. Some may wonder why people insist on attending these events when they have become a target for attacks.
Boasting an impressive lineup from artists like Chance the Rapper, Lorde, Gorillaz, and Blink-182, Life Is Beautiful kicked off on Friday night in downtown Las Vegas. With several large stages, Lush sponsorship areas, and even a break-dancing competition, the music festival was in full swing with plenty to do for any kind of fan. Rows upon rows of vendors sold everything from ice cream and barbecue to shrimp rolls and chicken pot pie nuggets. Drinks were never out of reach, body painting and merchandise vendors placed in between them. You could sit on "mood swings" or giant inflatable couches. The popular New Mexico immersive art installation, Meow Wolf, had filled a gutted motel with a veritable acid trip of installations from a "Ramen room" with giant plush noodles and Naruto to a swampy forest room that sucked you into the floor and squelched as you tried to pull your feet out of it.
Arriving just after dusk, we squeezed our way to the front of the crowd to the sounds of Two Door-Cinema Club, wandered to find ice cream as The Revivalists crooned popular radio hits, then found a spot on the grass to wait for the "main events" of the evening; as though seeing all this wasn't already so much more than what we were used to at our small town shows. Vegas is known for neon lights and extravagant displays, and Life is Beautiful was no exception.
Just a week before launching her Melodrama tour, Lorde took the stage with high energy and a handful of dancers. Her down to earth moment of conversation with the audience as the opening bars of Liability played, left an intense connection with the crowd, and many were in tears as she talked about loneliness and finding a real connection with other people. These are the moments that many seek in festivals and music: making a community out of fans and a family out of strangers. This is why a group like the Gorillaz can be so incredibly popular. They are more than another troupe of rock stars, they are characters with stories and aesthetics that connect with the emotion of their audience.
After an exhausting and amazing weekend of music, food, and art, there is no way that you would walk away saying anything other than Life is Beautiful.
For a recap on 2017's festival check out Life is Beautiful Music Festival's Youtube page here.