Not everyone knows the name Julian Fellowes. However, those that do generally flock to anything the writer puts his pen to. For many, his most notable work is Downton Abbey, and while his latest film, The Chaperone, doesn't pack quite the punch of the hit TV series, it still has Fellowes fingerprints all over it. The question remains, should fans of Fellowes be as excited for The Chaperone as they are about the upcoming Downton Abbey film? We'll answer that question for you in our review of The Chaperone.
Taking place in the early 1920s, The Chaperone follows the early life of silent film star, Louise Brooks (Haley Lu Richardson). A bulk of the film takes place when Brooks spent a summer in New York City where she studied dance. Accompanying the teenager is her chaperone, Norma (Elizabeth McGovern). Throughout the film, Brooks is trying to have fun being a teenager in New York, while Norma is doing everything she can to keep the budding dancer out of trouble.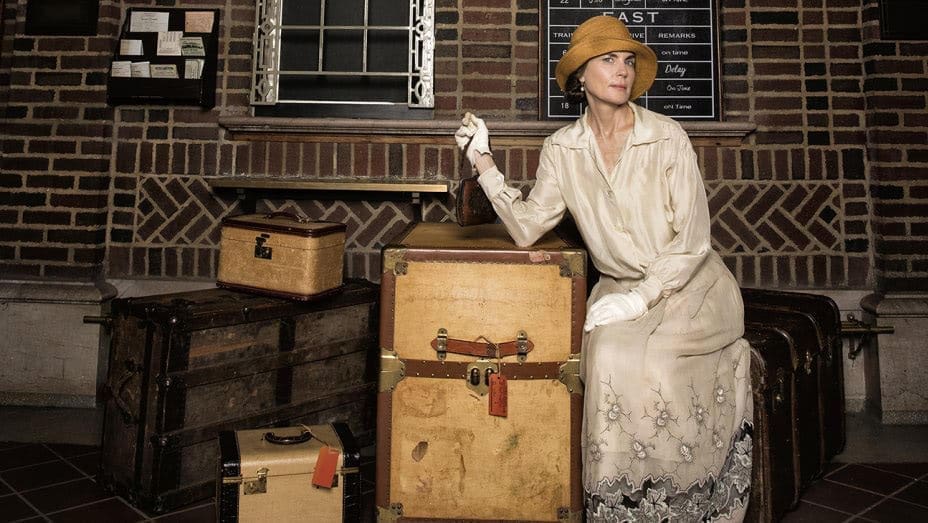 While "trouble" in the 1920s is quite a bit different compared to modern times, it's easy to relate to the unique relationship between Brooks and Norma. Brooks is witty, and shows how spicy she can be when engaging Norma, the many men who fawn over her, and anyone who compliments her dance skills. Unfortunately, Norma doesn't fight back very often, simply stating her viewpoint and remaining stern, yet polite.
When Joseph (Géza Röhrig), Norma's love interest, enters the picture, at first it feels as though the film is about to take an interesting turn. However, the chemistry between Röhrig and McGovern just isn't there. The relationship aspect of the film tends to fall flat more often than not, but it's not enough to hold the film down, thanks to the work of Richardson and her ability to allow the audience to see exactly how Brooks views the big city.
If you're a fan of the writing in Downton Abbey you will miss some of the wit. The Chaperone is a more straightforward story that doesn't have the sharp dialogue Fellowes is known for. That may be due to the fact that the source material for the film is the best-selling novel of the same name. Either way, The Chaperone is entertaining and fairly relatable, but it doesn't offer anything that will stick with you once you've left the theater.
About The Chaperone
Synopsis: In the early 1920s, a Kansas woman finds her life forever changed when she accompanies a young dancer on her fame-seeking journey to New York City.
Director: Michael Engler
Writer: Julian Fellowes
Stars: Haley Lu Richardson, Miranda Otto, Elizabeth McGovern
Rated: NR
Runtime: 1 Hour, 43 Minutes