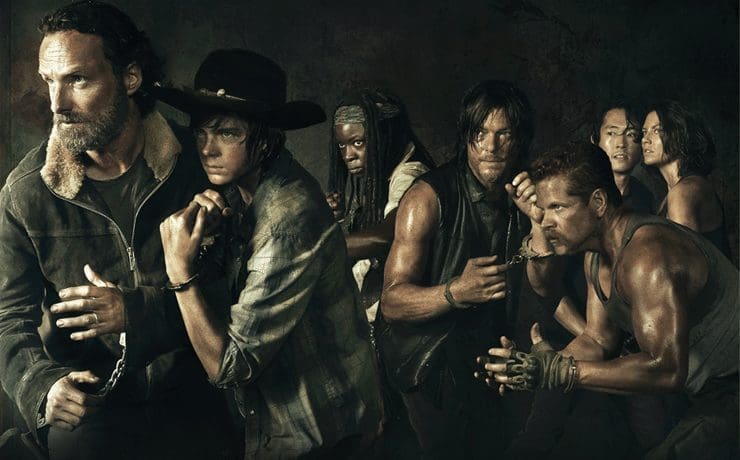 About the Show
The Walking Dead Season 5 mid-season premiere airs this Sunday, February 8 at 9/8c on AMC.
After the tragic events of the mid-season finale — as well as losing the possibility of a cure in Washington, DC — Rick Grimes' band of survivors find themselves on the road, surviving day to day and trying to hold on to their shredded humanity and dwindling hope.
Stripped of security and without a direction for the future, some of the group near their breaking point, some find themselves hardened and cold and some just try to grasp on to what little they have left.
Though they are still breathing, the line between Rick's group and the dead is starting to blur.
Could there be anything at this point that brings them back to life?
About AMC
Whether commemorating favorite films from every genre and decade, or creating acclaimed original programming, AMC brings to its audience something deeper, something richer, Something More. The network reigns as the only cable network in history ever to win the Emmy® Award for Outstanding Drama Series four years in a row with Mad Men, and six of the last seven with current back-to-back honoree, Breaking Bad. The network boasts the most-watched drama series in basic cable history and the number one show on television among adults 18-49 for the last two years withThe Walking Dead. AMC's original drama series include Mad Men, Breaking Bad, The Walking Dead, Hell on Wheels, Turn, Halt and Catch Fire and the forthcoming Breaking Bad prequel, Better Call Saul. AMC also explores authentic worlds with bold characters through its slate of unscripted original series likeTalking Dead, Comic Book Men, Game of Arms and 4th and Loud. AMC is owned and operated by AMC Networks Inc. and its sister networks include IFC, SundanceTV, and WE tv. AMC is available across all platforms, including on-air, online, on demand and mobile. AMC: Something More.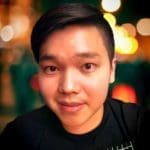 he/him • aapi • intj • geek • photographer • journalist • podcaster • martial artist • foodie • dj • cinephile • gamer • traveler