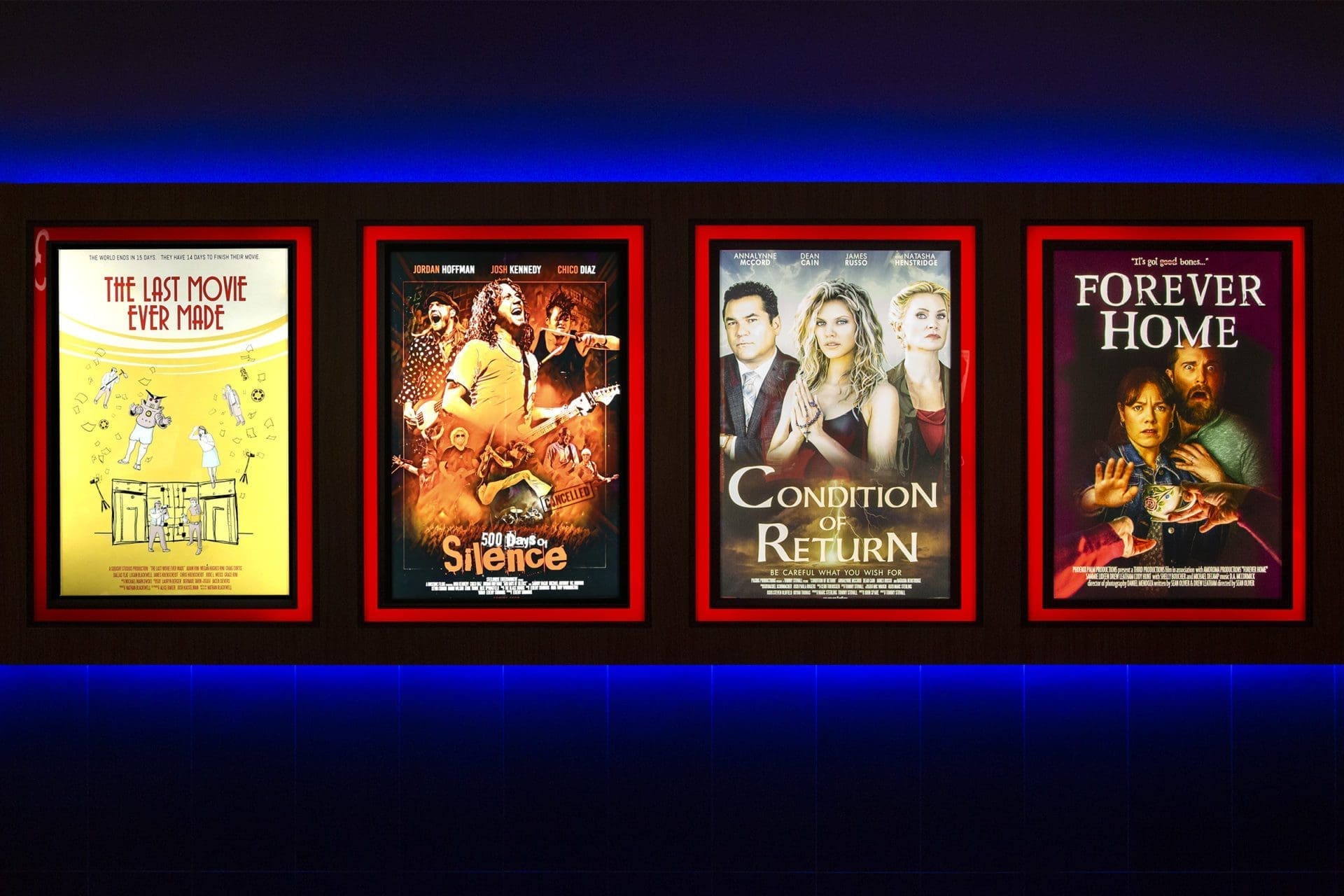 The 2023 Phoenix Film Festival at Harkins Scottsdale highlighted some of Arizona's film community with screenings for both feature films and shorts.
There were four feature films that received the honor of being officially accepted into the Phoenix Film Festival. Each had its own vibe and character and three of them were actually world premieres at this festival.
---
The Last Movie Ever Made
*Winner of Best Arizona Feature, Arizona Filmmaker of the Year (Nathan Blackwell)
Up first was "The Last Movie Ever Made" from the creative team who brought us the Voyage Trekkers web series and several other notable short films. It was written and directed by Nathan Blackwell and he has once again assembled his 'band-of-brothers' to be his cast and crew even though some have relocated to other states…including the lead actors!
Synopsis: With the world about to end, Marshall convinces a group of friends and strangers to help finish the sci-fi movie he abandoned in high school.
The world premiere was Friday night March 24th and a majority of the small cast and crew were sighted at the premiere including the family of stars in the movie Adam and Megan Hughes Rini and their daughter Grace who flew in from Minnesota. Michael Markowitz was another notable crew member that flew in from New York for the premiere. He wrote and produced the score of the film with the help of the Budapest Scoring, a real live symphony orchestra!
The comedy introduces an ensemble of well-written characters that are all dealing with their last days on Earth. The quirky story is centered around the misadventures of a low-to-no-budget independent filmmaking team making a film that pays homage to the serials of the golden age of black and white TV. It's a movie within a movie! While the Rini family characters garnered the majority of the screen time, the supporting cast members Logan Blackwell, Dallas Teat, and Craig Curtis delivered some of the most memorable moments.
Although The Last Movie Ever Made is a light-hearted comedy on the surface, it has a subliminal thought-provoking theme of evaluating your priorities when you know the end is near. Blackwell has perfected this genre and both Rini's breath so much life into their roles.
---
Condition of Return
The recent premiere for Condition of Return was in February at the Sedona International Film Festival. Director Tommy Stovall and producer Marc Sterling were at this screening and fielded questions from the audience about landing this star-studded cast. They discovered AnnaLynne McCord from her film Excision and sent her the script and an offer to play the leading role and she accepted the next day. McCord's management recommended Dean Cain (Lois & Clark) for the other lead role and he too accepted. The last role to cast was for the devil known as Liza and again they sent a script and offer to Natasha Henstridge (Species). It seemed like a long shot, but she also agreed to do the film the next day.
The synopsis for this psychological/supernatural thriller is "After Eve Sullivan is arrested for committing a heinous crime, psychoanalyst Dr. Thomas is tasked with determining her fitness to stand trial and persuades her to recount her troubling past as she slowly turns the tables, coaxing him into revealing secrets of his own."
By the numbers, the film boasted 38 speaking roles and over 360 extras at 21 locations in 19 days! It was shot in Phoenix with glimpses of familiar downtown locations and quite a few of the all-local crew and extras were in attendance at this screening. The filmmakers said that the toughest location to find was a church that would allow the opening massacre scene to take place and then told the eerie story that the day they shot this scene was the same day 21 people died in the Uvalde school shooting. Spooky.
The movie was appropriately disturbing and AnnaLynne McCord is fascinating to watch on screen. It was interesting to see Dean Cain expand and play a role where he is a bit discombobulated and not really in control. And Natasha Henstridge is just plain badass!
---
Forever Home
This was the world premiere of Forever Home by director Sean Oliver and all three showings were sold out. It's a comedy movie with horror elements and an endearing ensemble cast of characters.
Synopsis: A new haunted comedy about a young couple who unwittingly spends all their money on a new home only to discover a terrible secret that puts not only their lives but their afterlives at risk.
Several of the cast and crew were at the premiere and fielded questions after the screening. There was a synergy that they shared on screen and Oliver shared that he and the three leads (Sammie Lideen, Drew Leathem, and Cody Hunt) went to high school together. The movie was chock full of campy comedy stints, but there were some special moments peppered in for flow. One line that resonated was about waving to your "future self" so that when you see your life pass before your eyes when you die, you can give yourself a message. Clever.
Oliver said that the 18-day film shoot primarily took place in Flagstaff. Leathem added that the "haunted house" in the movie is actually an Airbnb. The setting was perfect. Visual effects supervisor Paul DeNigris fielded some questions and praise for the special visual effects in the film and talked about the challenges of a scene with an invisible man wearing gloves.
Forever Home is a fun ride filled with little nuggets of suspense mixed into the main course of laughter in an alternate reality. The characters were colorfully written and perfectly cast. Many movies start to blend together, but this one is unique and one you won't soon forget.
---
500 Days of Silence
What happens when a band's trajectory has them poised for success and then a pandemic shuts down the entire industry? That's what documentary filmmaker Jeremy Simmons set out to explore and document in this "Rock-Doc" called 500 Days of Silence. The band in focus was The Black Moods and the interviews with each member were hilariously entertaining. The three members hail from other states/countries but found their way to Arizona to be touted as a Tempe-based band. Simmons edited the footage together to chronologically tell how Josh Kennedy (vocals/guitar), Chico Diaz (drums), and Jordan Hoffman (bass) came together and how they were gaining momentum before the "500 Days of Silence" spread across the globe.
Synopsis: Tempe rockers "The Black Moods" hit Billboard Top 20 just as the pandemic shutters the music industry. After years of work, artists face an uncertain future as live music is canceled. A story about the bond, struggles, and creativity to continue their passion, relying on each other through difficult times.
Several celebrity guest interviews added their perspectives including Sammy Hagar and Michael Anthony (Van Halen, The Circle), Corey Taylor (Slipknot), Kevin Cronin (REO Speedwagon), and Rick Springfield. Giving some local perspective of the Tempe scene were Robin Wilson (Gin Blossoms), Roger Meade Clyne (The Refreshments and Roger Clyne and the Peacemakers), Jimmy Adkins (Jimmy Eat World), and concert promoter Danny Zielesko. Simmons mentioned that many of these people are asked for interviews constantly and reluctantly have to turn them down, but the subject of this film was an important message to get out. They hammered in the credibility of this film and will probably enhance its ability to reach a wide audience.
Although The Black Moods could not be there for this world premiere, they were able to call in on Facetime to say hello to the audience from some Hooters parking lot in the mid-west. Many of their loyal fans showed up at the Phoenix Film Festival to support the film. "500 Days of Silence" is thoroughly entertaining and is especially emotional since we can all relate to experiencing the strange world of a pandemic. Thrilled to report the movie has a happy ending!
---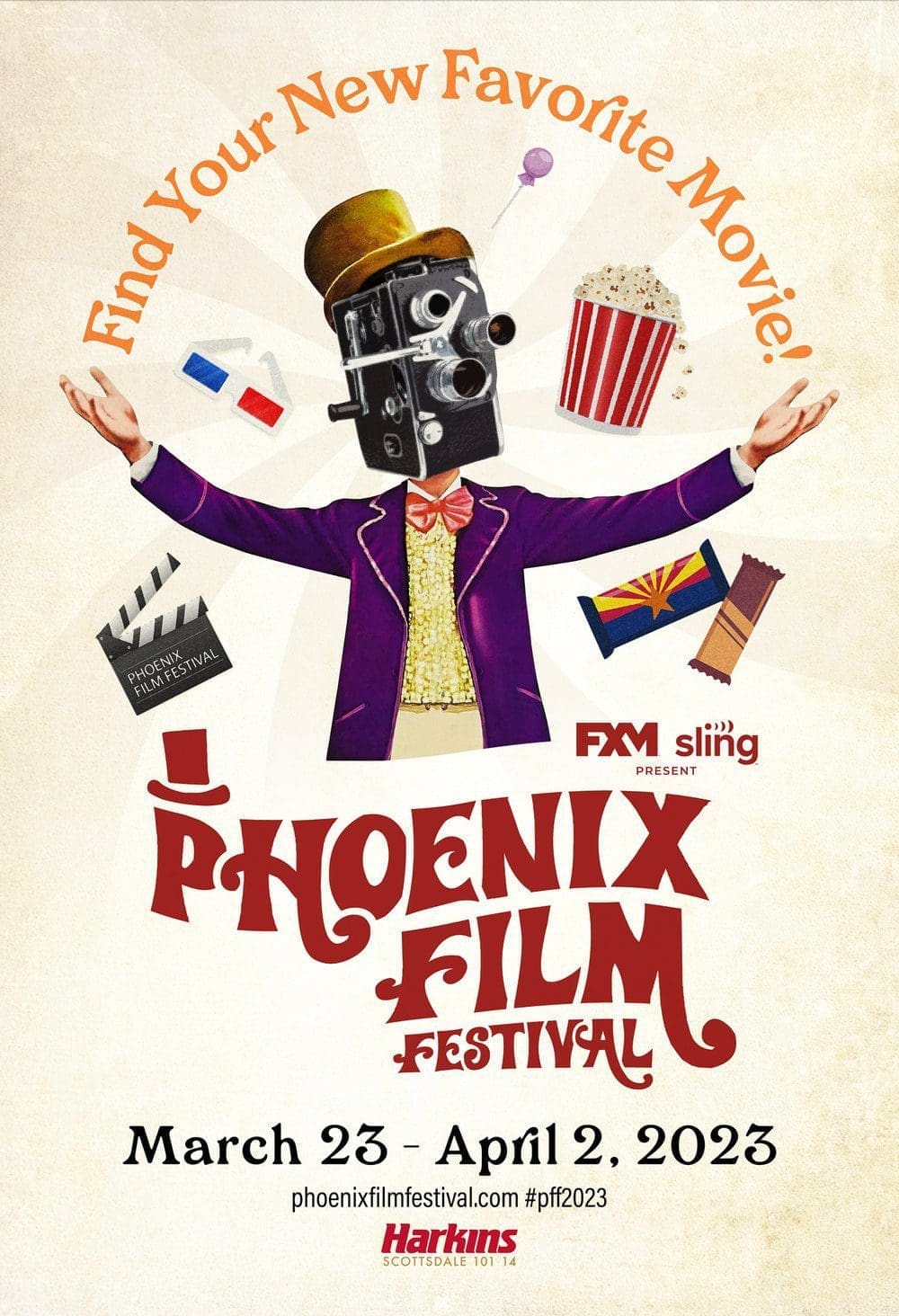 *For the full list of Phoenix Film Festival award winners, head HERE.
**Check out our full photo gallery of the event HERE.