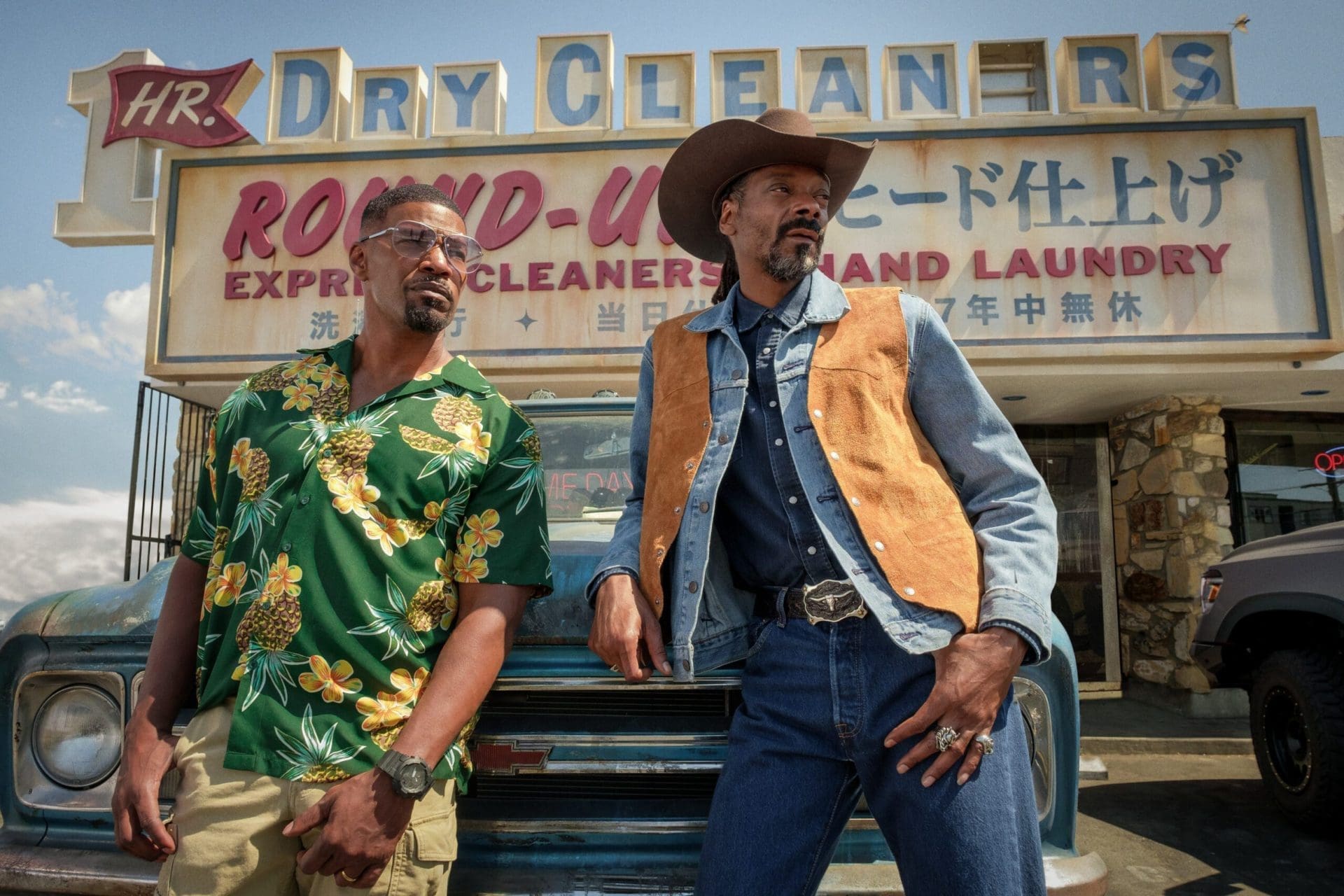 Netflix is an amazing streaming platform. Some of the best series on TV are available exclusively on Netflix. You can also count on Netflix to bring the heat when it comes time for award season. A few well-placed theatrical releases, and suddenly Netflix is in Oscar contention. The problem with Netflix movies is that outside of awards season, it's extremely rare to find a Netflix original film that's actually worth your time. Day Shift is yet another film in a long line of disappointments.
For the most part, Day Shift is a fairly straightforward vampire film with almost nothing original or unique to show for it. Even the main antagonist is the most boring and predictable vampire we've seen in some time. The only small twist is that the vampire hunters pull the fangs of their prey and sell them for big money. Bud Jablonski (Jamie Foxx) is one such vampire hunter, but he's suddenly in dire need of a large sum of money in a short time, so he has to work with the local vampire hunting authorities to make the necessary cash.
The plot is as uninspired as it sounds, but that isn't surprising when you look at the writers of the film. A quick look at IMDb shows that Day Shift is the only credit on Tyler Tice's page, while the other writer, Shay Hatten, has been working closely with Zack Snyder, helping him write Army of the Dead and Army of Thieves, both of those films were lackluster at best. To his credit, he did write John Wick 3 and 4, but those are the only positive notes on his ledger. As you might expect, the script is dry and about as unfunny as it gets (no matter how hard it tries to make you laugh).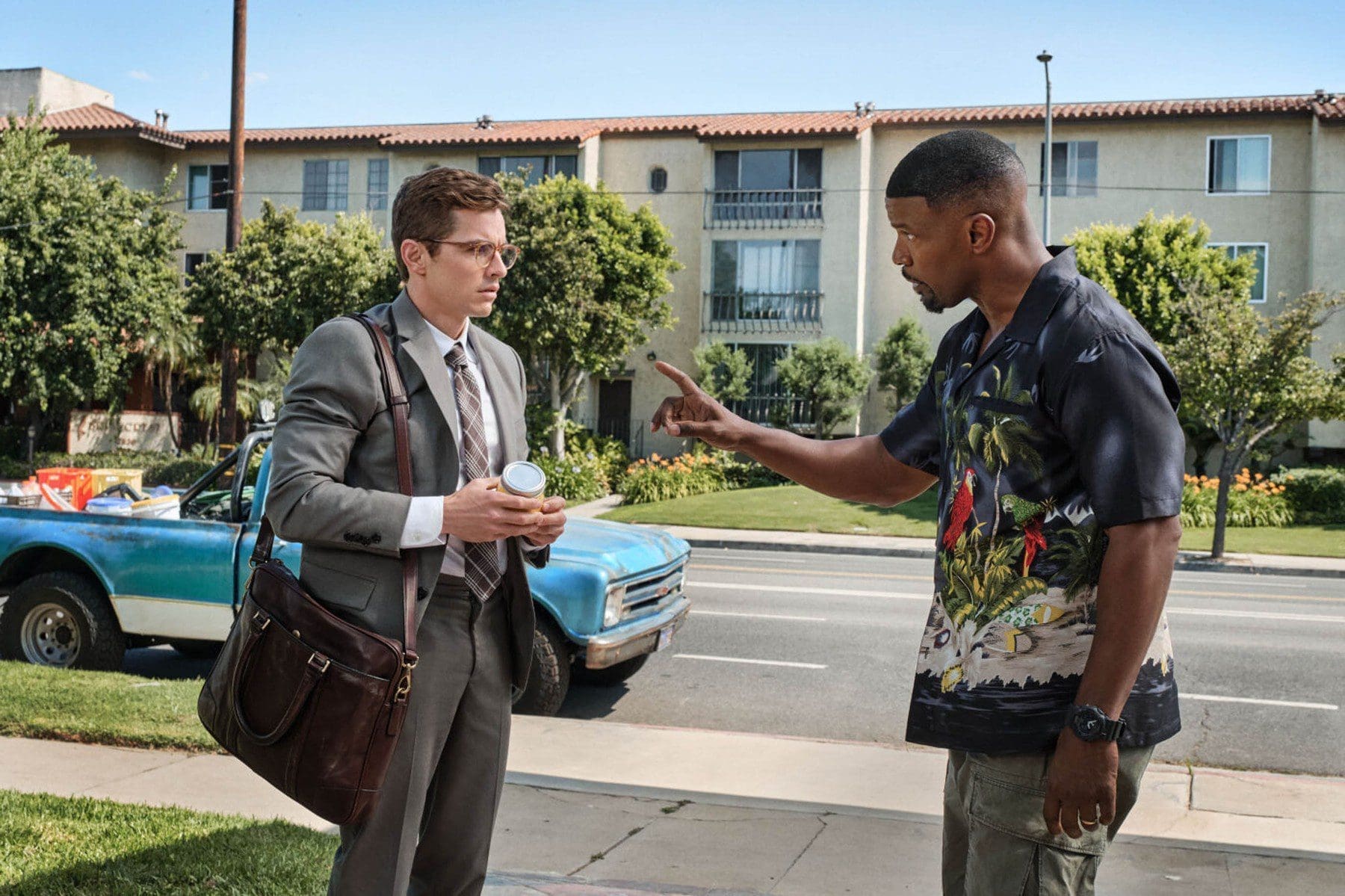 There is one ray of light in this vampiric fog, first-time director, J.J. Perry was a stunt coordinator for a ton of films such as John Wick, The Fate of the Furious, and various Transformers movies. That experience shines through as the stunts and action sequences in Day Shift almost make the film worth two hours of your time… almost. Add in Snoop Dogg as a minigun-wielding hunter, Big John Elliott, and Day Shift just barely misses being a complete disaster.
Jamie Foxx does what he can to salvage the failed script, and Snoop Dogg is just there for a few quick one-off jokes or action sequences. Dave Franco's character, Seth, is supposed to play opposite Jamie Foxx, as the "by the book" guy from the hunting guild, but the jokes are just too obvious. There's no wit behind the interactions between Bud and Seth. Without that humor, it's just two guys with minimal chemistry, chatting about bureaucracy.
Day Shift does pick up slightly toward the end of the film, but by that point, it's far too late to make a difference. It's a movie that doesn't have a very good script, fails at being funny, and wastes what could've been fun banter between Jamie Foxx and Dave Franco. It's two hours of disappointment, with a few good action sequences mixed in to keep you from straight up falling asleep.
About Day Shift
Synopsis: A hard-working, blue-collar dad who just wants to provide a good life for his quick-witted 8-year-old daughter. His mundane San Fernando Valley pool cleaning job is a front for his real source of income: hunting and killing vampires.
Director: J.J. Perry
Writers: Tyler Tice, Shay Hatten
Stars: Jamie Foxx, Dave Franco, Natasha Liu Bordizzo, Snoop Dogg, Karla Souza, Meagan Good
Rated: R
Runtime: 1 Hour, 53 Minutes
Releases: August 12th, 2022 (Netflix)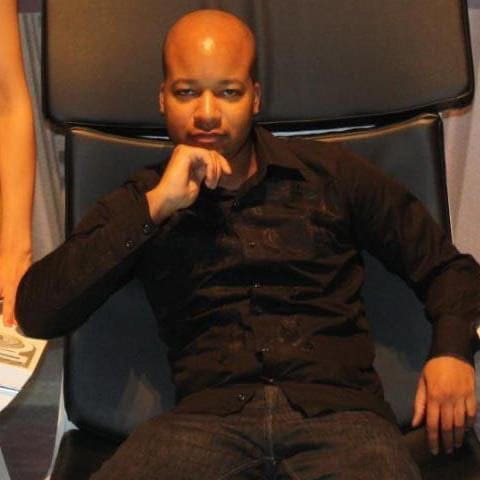 Bryan Dawson has been writing professionally since the age of 13. He started his career as a video game writer and has since worked for Random House, Prima Games, DirecTV, IGN, AOL, the British Government, and various other organizations. For GNN, Bryan taps into his passion for movies.