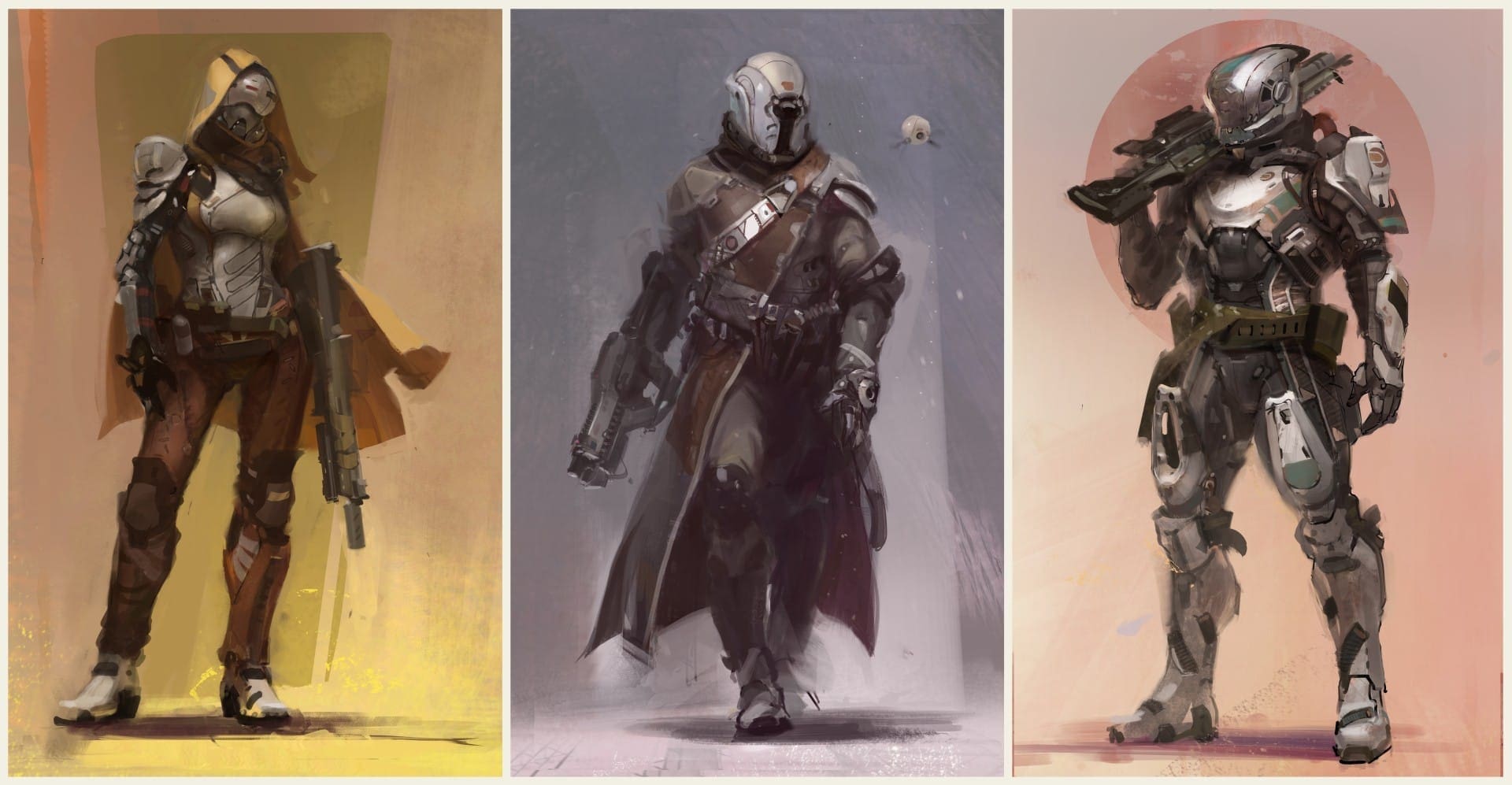 Earlier today at GDC 2013 Bungie unveiled a new trailer for the upcoming Destiny. The trailer covers a combination of concept and model movement across some creatures in the world, as well as our three classes.
[youtube http://www.youtube.com/watch?v=bOcioqwN2Hc]
While the trailer doesn't go into details of character development, it does give us a look at how the designs have developed over time. This is fine, as the game is still fairly early on from what we have seen. Personally what I find to be really pulling me into this universe is the armor design. I find it to be a near-perfect blending of Mandalorian, Spartan, and N7 styled armor, which is beauty in my book.
The three classes in the game also have unique looks: The Titan, Warlock, and Hunter character classes all have intricate, individualized looks, while still looking like part of a cohesive whole. This is to be expected in a game like this, but seeing them arrayed side-by-side certainly helps sell the point.
What are your thoughts on the game's development of character? What would you like to see next?
[SlideDeck2 id=9271]