Tony Moore, who is most famously known for co-creating and drawing the first six issues of "The Walking Dead," really knows how to get down on some zombie goodness
Below, you can check out Tony Moore's rad rendition poster for "V/H/S/2's" segment titled "A Ride in the Park," which was shot by Gregg Hale and Eduardo Sanchez (The Blair Witch Project) by only using a GoPro camera: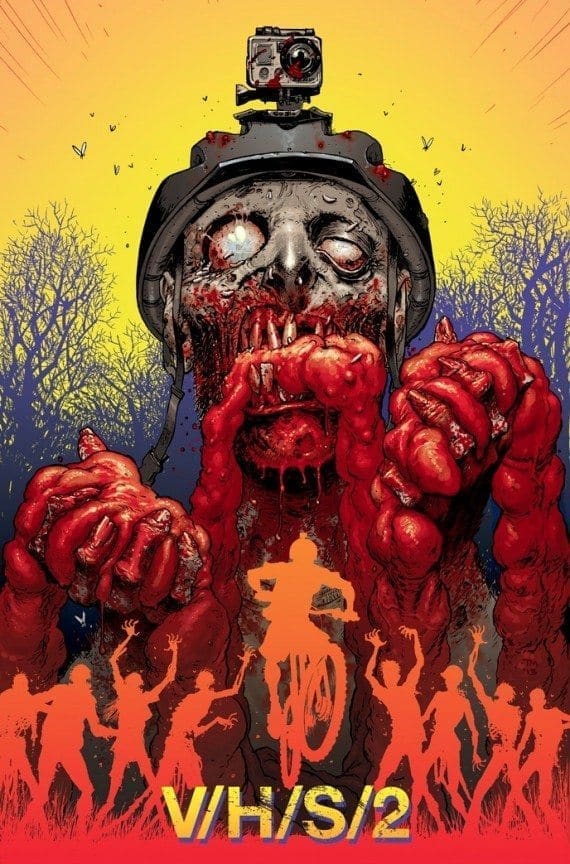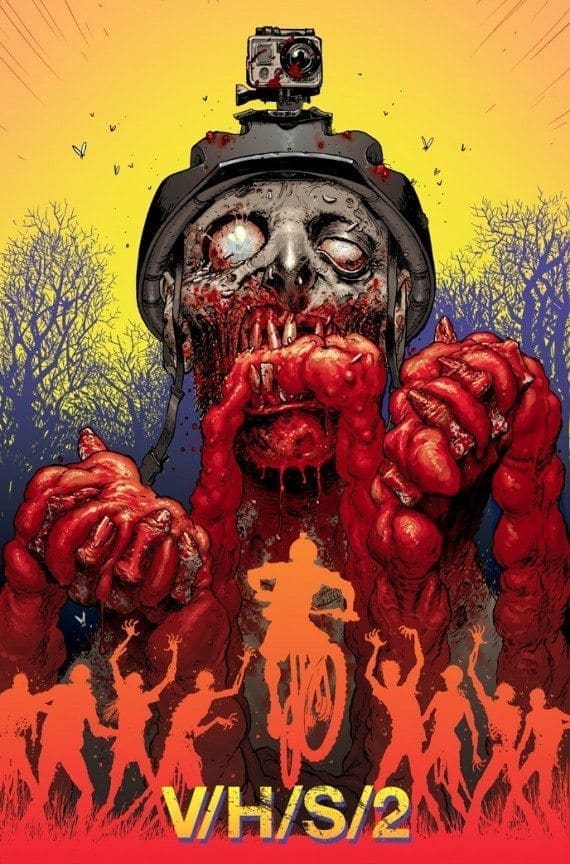 Would you like to win this poster and have it signed by Tony Moore? Click here to find out how.
If you haven't seen "V/H/S/2," and you're a fan of found-footage horror anthologies, I highly recommend giving this flick a watch.

Searching for a missing student, two private investigators break into his abandoned house and find another collection of mysterious VHS tapes. In viewing the horrific contents of each cassette, they realize there may be terrifying motives behind the student's disappearance.
Source: Spinoff
———————————————-
Chuckie is blogger for fine sites such as Geek News Network and Comic Book Therapy. Burrito enthusiast would be the best way to describe him. Follow Chuckie on twitter @dweebofthedead, since he guarantees good times will be had if you do.
[SlideDeck2 id=9269]