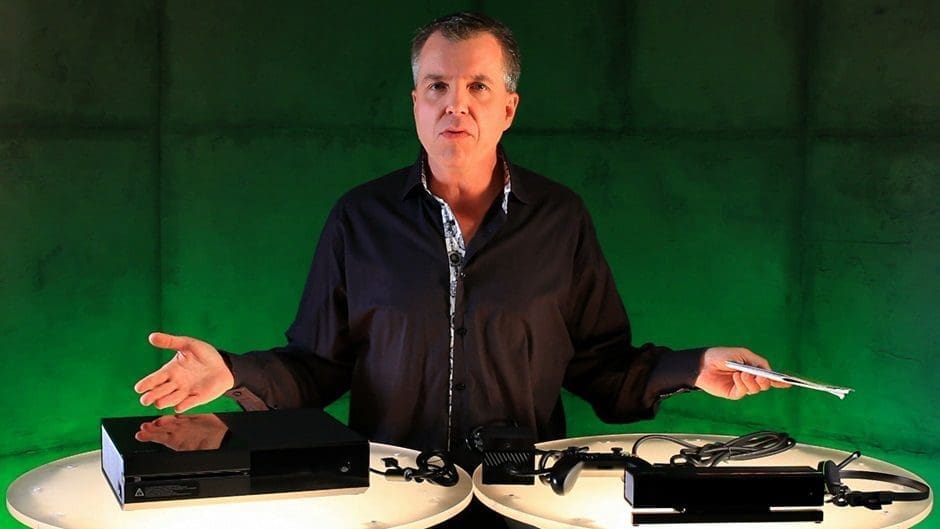 Early this morning Major Nelson, Larry Hryb — Director of Programming for Xbox Live, posted the below video, featuring him gently unboxing a Day One Edition of the Xbox One. Check it out:
[youtube http://www.youtube.com/watch?v=lbrmAsxJPv4]
Well, that answers that question: The Xbox One, in both Day One and Standard Editions, will have a chat headset included in the box. This has been a question the last few weeks as Microsoft announced originally that headsets would not be included, but could be purchased starting on launch day.
In addition to the headset purchasers of the Xbox One will receive the Xbox One controller (Day One variety if pre-ordered); assorted paperwork, including a lovely sticker and Day One codes if pre-ordered; 4K capable HDMI cables, which is awesome; the standard power brick/cords; and of course the Xbox One system itself, featuring a glowing logo while powered on. The logo does beg the question of, should there be a red ring of death variation this generation, how will it affect the beautiful glowing logo of powering?
The Xbox One will launching later this year and is still available for pre-order, should you choose to go that route.
[SlideDeck2 id=9271]