Starting in October Batman will begin its new story arc 'Death of the Family' and will have a backup story drawn by the master himself Jock.
Earlier today on Twitter Jock leaked a  photo but then was taken down quickly. Luckily we were able enough to snag the photo before it was taken down!
So here it is!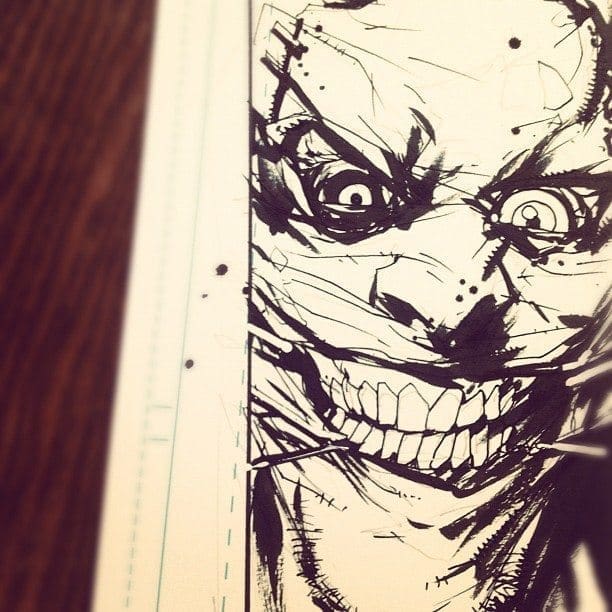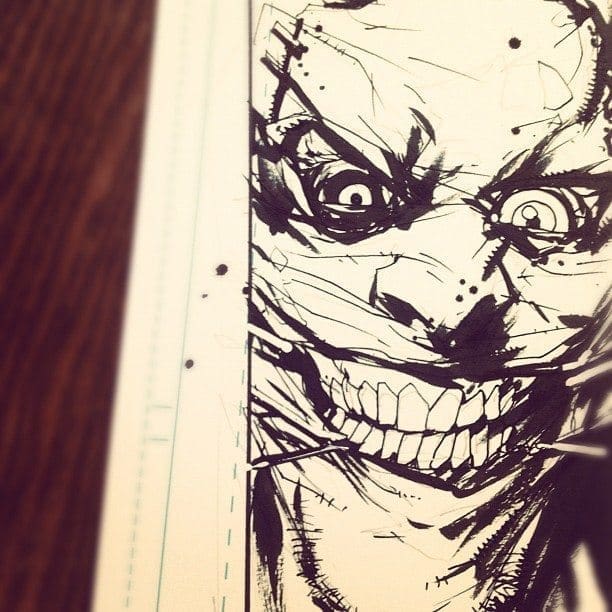 What do you guys think?