Two things: First up is a new poster for Adam Wingard's newest flick, "You're Next." Second up, if you're planning on attending San Diego Comic-Con and you want to attend a special screening for "You're Next," then you're in for a special treat. On Wednesday, July 17th, at Reading Cinemas Gaslamp 15 at 9PM, director Adam Wingard, writer Simon Barrett, and star Sharni Vinson will be in attendance for "You're Next" screening and will have a Q&A afterwards. Click here to find out more!
In the mean time, check out the new poster below and trailer after the jump: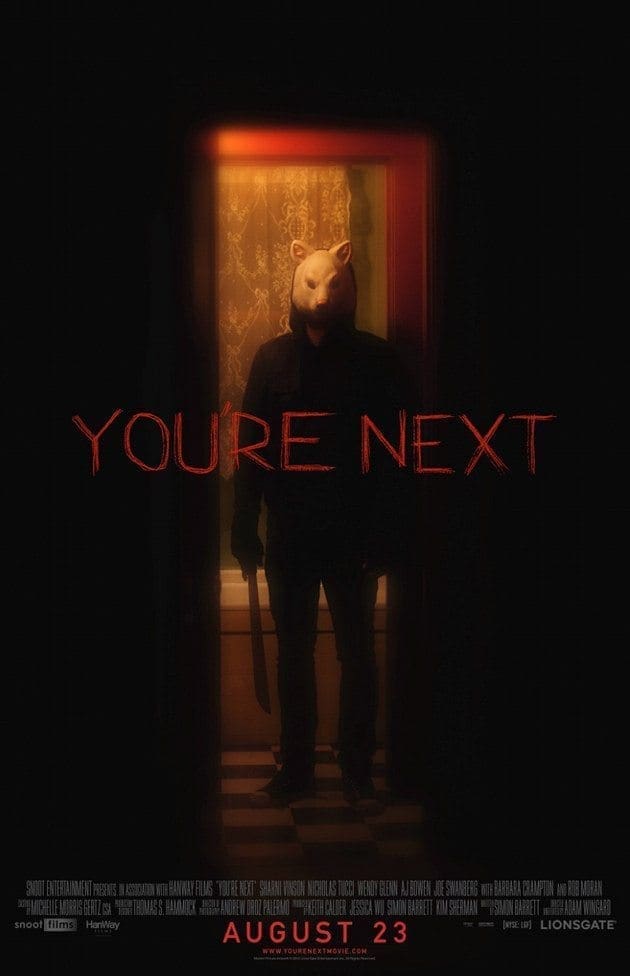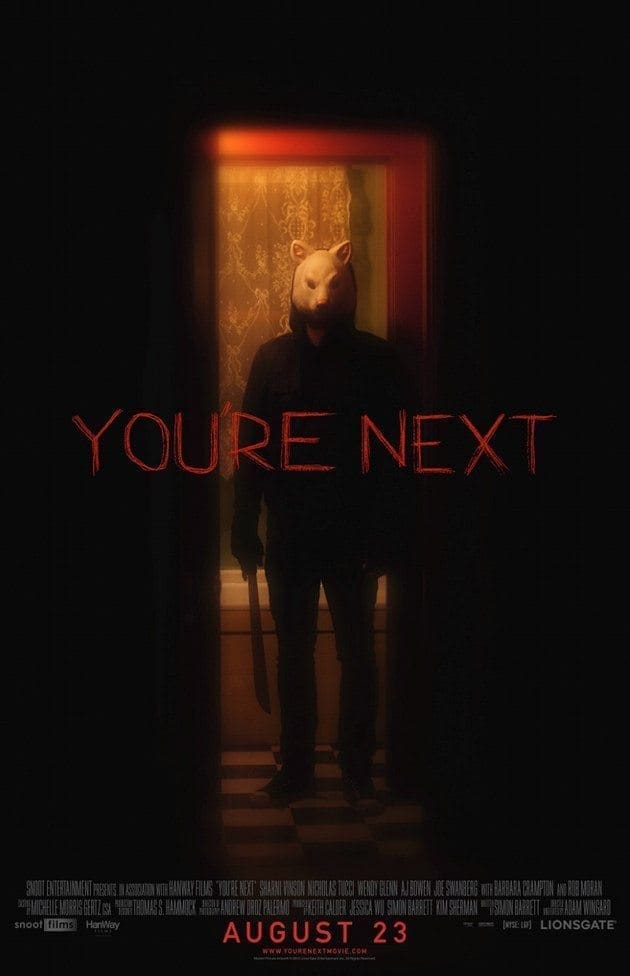 In theaters August 23rd; "One of the smartest and most terrifying films in years, 'You're Next' reinvents the genre by putting a fresh twist on home-invasion horror. When a gang of masked, ax-wielding murderers descend upon the Davison family reunion, the hapless victims seem trapped…until an unlikely guest of the family proves to be the most talented killer of all."
The cast includes Sharni Vinson, AJ Bowen, Nick Tucci, Wendy Glenn, Joe Swanberg, Rob Moran, Barbara Crampton, Maragaret Laney, Amy Seimetz, Ti West, Larry Fessenden, Lane Hughes, L.C. Holt, Simon Barrett, and Calvin Reeder.
Lastly, check out these sweet animated images here.
Source: FEARNET
———————————————-
Chuckie is blogger for fine sites such as Geek News Network and Comic Book Therapy. Burrito enthusiast would be the best way to describe him. Follow Chuckie on twitter @dweebofthedead.
[SlideDeck2 id=9269]