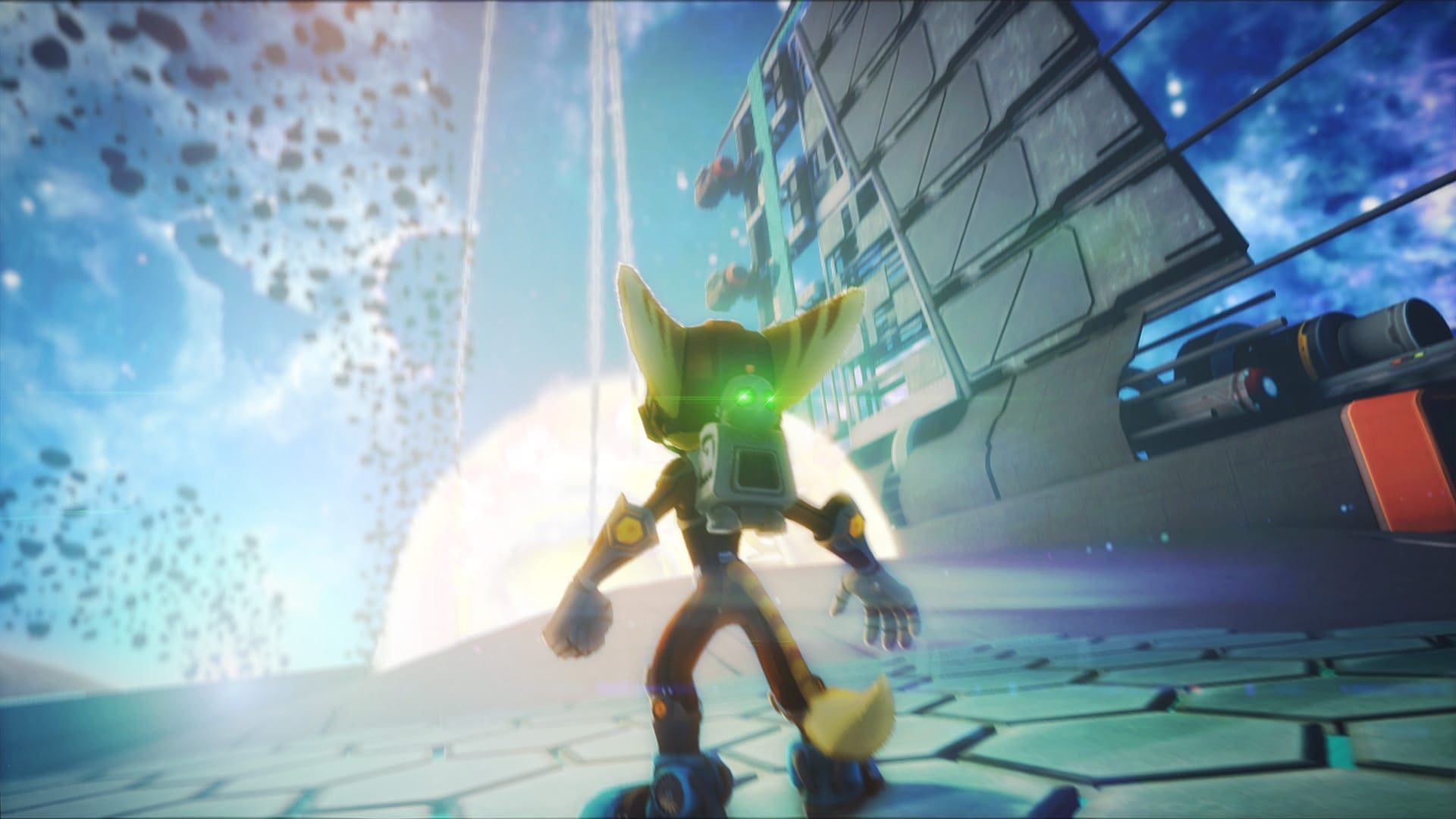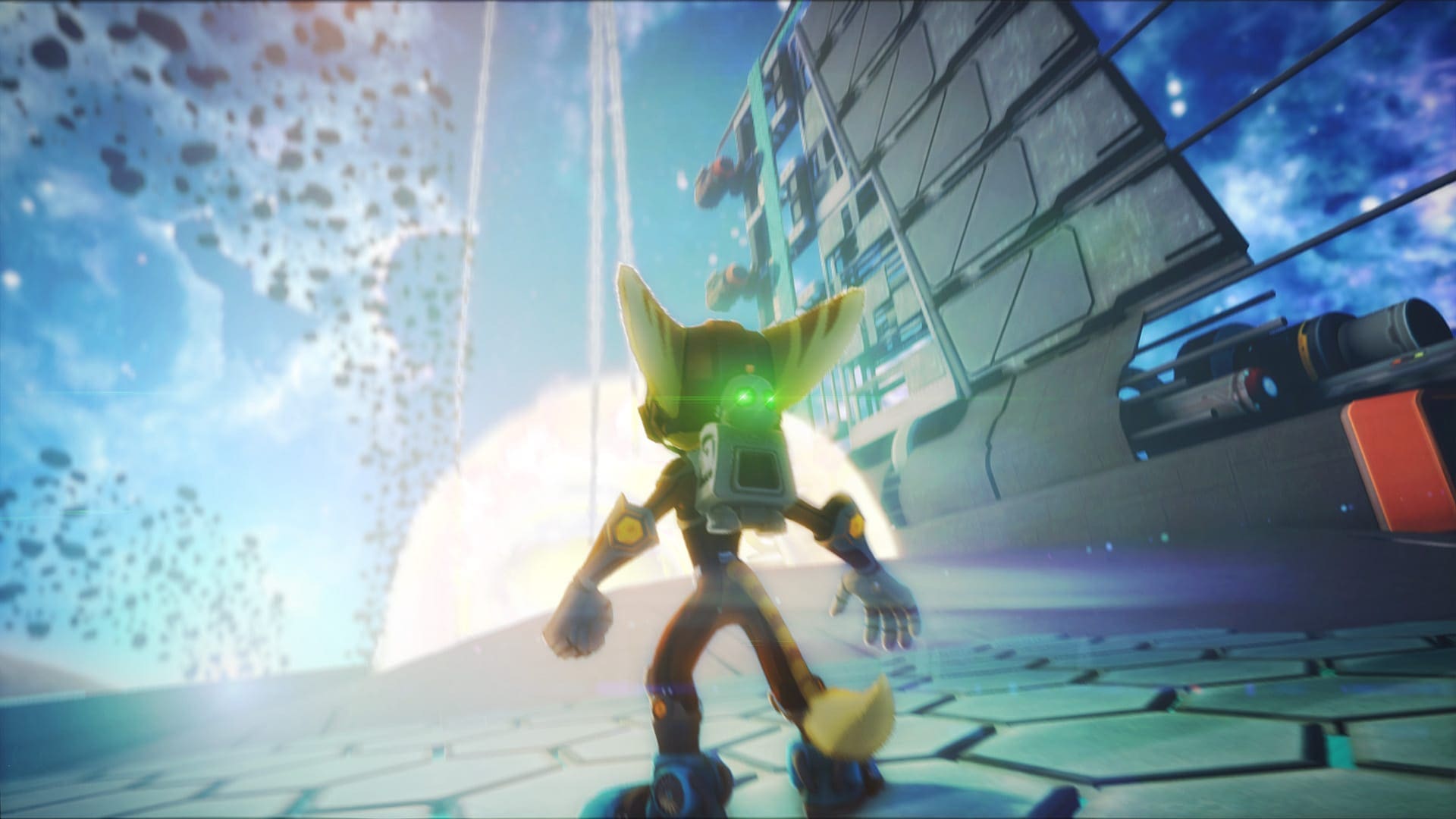 Yesterday we showed you a teaser image released by the Playstation Twitter, hinting at an upcoming project. It turns out that we won't have to wait long for the reveal as Sony has just announced Ratchet & Clank: Into the Nexus!
Since completing the Ratchet & Clank Future saga (Tools of Destruction, Quest For Booty, and A Crack in Time) we've had a really amazing time expanding the universe of our intergalactic heroes. From creating the first four-player co-op Ratchet & Clank experience for the whole family to enjoy with All 4 One, to returning with the first all-new R&C competitive mode in Full Frontal Assault, we've challenged ourselves to bring new types of play to the Ratchet series.

At the same time, we love single-player Ratchet adventures. We've continued to generate new ideas for weapons, gadgets, and planets. It feels like the time is right to revisit Ratchet's personal story arc.
[youtube http://www.youtube.com/watch?feature=player_embedded&v=3X2M7USGkgM]
Into the Nexus will be an epilogue to the Future series of games (Tools of Destruction, Quest for Booty, and A Crack in Time).
It will be releasing this holiday season exclusively for Playstation 3, both in stores and on the Playstation Network for $29.99.
Check below for more imagery from the upcoming game:
_________________________________________________
Joshua is the Director of Gaming for Geek News Network and host of Constantly Calibrating — and further podcasts that even he is unaware of. You can read more of his thoughts on gaming and everything else on Twitter @BearPunch.
[SlideDeck2 id=9271]