That's right you heard it correctly – Star Wars Pocky!
It would seem everyone's favorite Glico products (including all time fave Pocky!) just got the Star Wars makeover!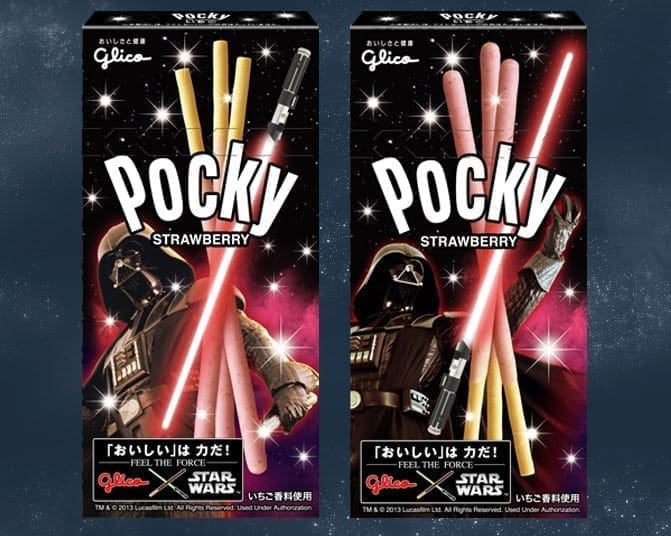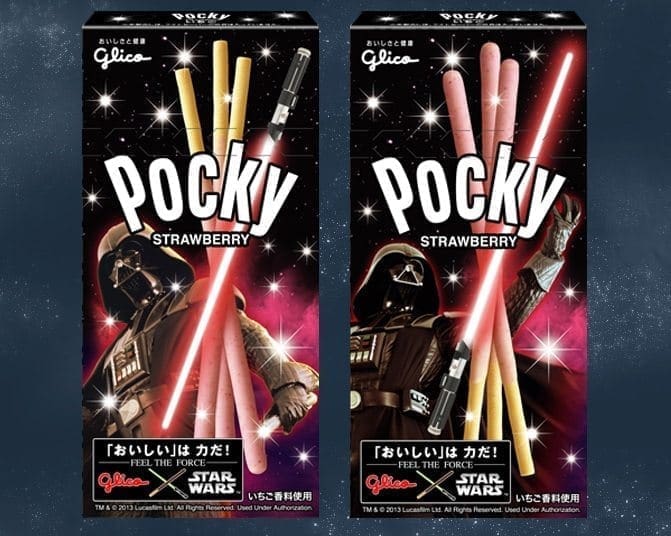 The various packaging features Darth Vader, C3PO, R2D2, Yoda, and more.  And it's not just the sweets that have the familiar faces on them; there are sauces, donburi, and other product too.
Different items also come with different bonus items including games, 3D character cards, rubber stamps, and more.

You can visit the official site for a full list of product and 3 act special promotional movies on their official Glico Star Wars site:
http://web.glico.jp/g-sw/index.html
[SlideDeck2 id=9660]