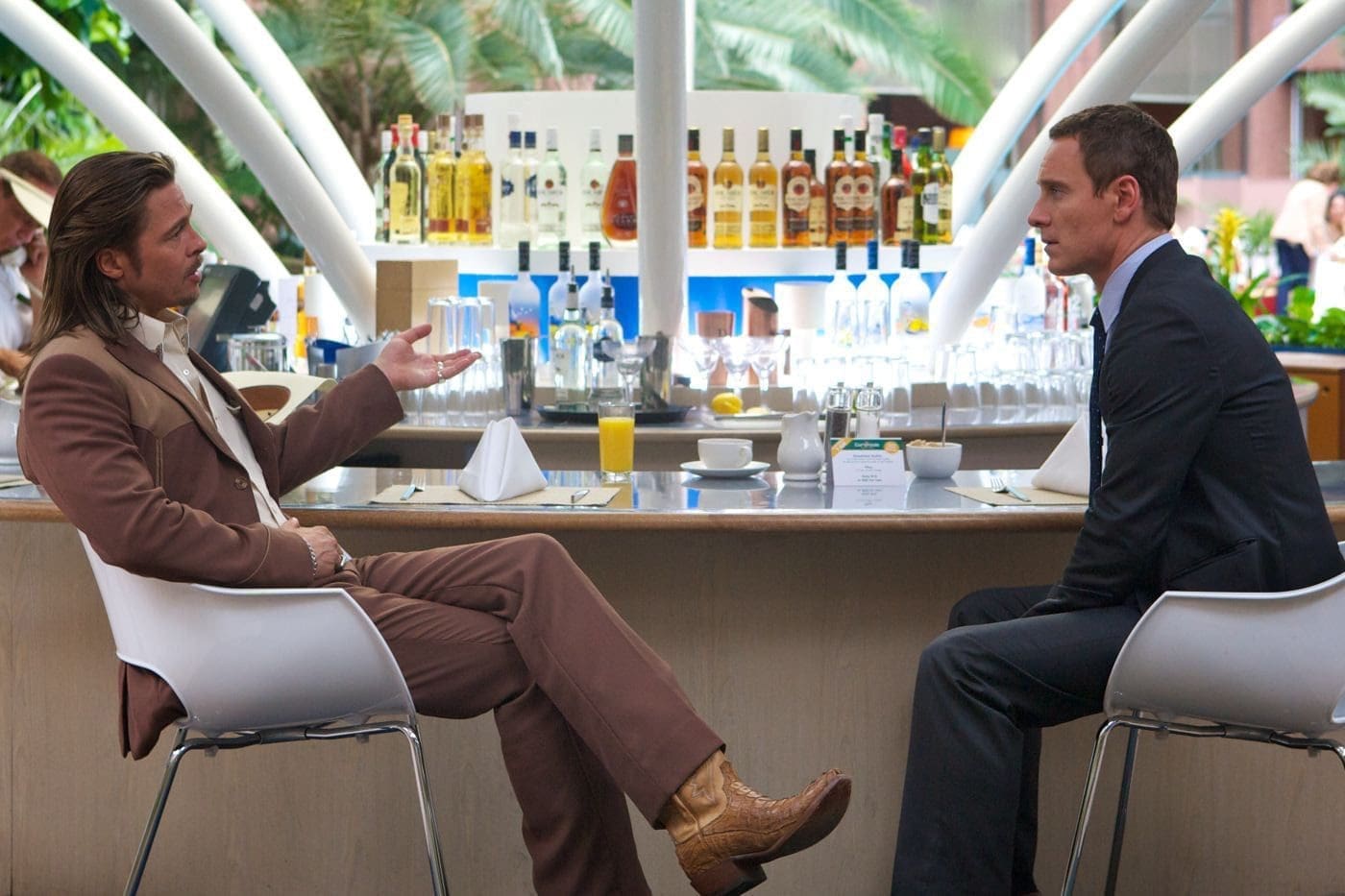 Director Ridley Scott has created some of cinema's most cherished and noteworthy films. He began his professional career in 1965 by skipping around and directing numerous TV shows. It wasn't until fourteen years later when he shot into the public eye by directing the horror/sci-fi classic entitled Alien. Since then he has been able to show that he can tackle nearly any genre as well as help evolve cinema by introducing new technologies as well as new storytelling techniques. Although most of his audience knows him for films like Alien, Thelma and Louise, and Gladiator; my all around favorites would have to be Black Hawk Down, Matchstick Men, and Blade Runner. Moving away from his normally large-scale productions and making something more character-centric would be Scott's new film entitled The Counselor.
The Counselor centers around five main characters and the relationships that intertwine them within the drug trafficking business.  Michael Fassbender plays a naïve lawyer whose name is unknown and simply goes by the nickname of "Counselor". He is in love with a woman named Laura (Penélope Cruz) who he would do absolutely anything for. His friends/business partners are Malkina (Cameron Diaz) and Reiner (Javier Bardem); a zany couple that live on the wrong side of the law and flaunt their wealth with lavish and extravagant items. Brad Pitt plays Westray, a squalid middleman who is the Counselor's link into making back alley deals with the cartel. When a deal between all three men and the cartel goes awry, they find themselves in a situation where they are all trying to escape certain death.
While the story seems simple enough, it is unfortunately everything else in the film that drags it down for no rhyme or reason. New characters are introduced with little to no explanation on their motivations or why they even belong in a scene. Dialogue is hindered by veering off in wild and unrelenting tangents that serve no purpose other than to make bold and unmitigated statements about the current state of our culture. Pacing for the film is incredibly stilted and unwarranted and makes one clamber for a scene to end before it does. Whereas Ridley Scott films are usually noted for their breathtaking cinematography, everything seen throughout the film has an incredibly hamfisted appeal with little to no effort going into framing a scene. Overall The Counselor takes on the sense of being a bloated, talky, made-for-TV movie with a need to dwell on the present status of our society while ultimately saying nothing when it's all over.
With so many setbacks hindering the film, a few notable things keep it from being a total piece of garbage. The performances from Cameron Diaz and Javier Bardem are up to par with some of their best work thus far. Diaz specifically shows a side of her that I have never seen before by shedding the good-girl image and instead playing a brazen yet methodical character that is able to use sex and intelligence in order to control people. Bardem on the other hand is able to play a self-obsessed, materialistic man who knows that he is digging his own grave but can't stop in the process. Both actors give the audience a real sense for who they are and why they are doing what they are doing without being cardboard cutouts of themselves. Notwithstanding, a couple great performances can't help The Counselor from being a film that is dull, aimless, and completely forgettable in the end.
FINAL TAKE: 3/11 
[youtube http://www.youtube.com/watch?feature=player_embedded&v=6ML50I0mVHY]
About the Movie
Synopsis: A lawyer gets mixed up in a horrible situation when a drug trafficking deal goes from bad to worse.
Director: Ridley Scott
Cast: Michael Fassbender, Cameron Diaz, Javier Bardem, Brad Pitt
Rated: R
Run time: 117 min
Just call me "Turbo" because it sums me up in a single word. I'm originally from Visalia, California but currently reside in Mesa, Arizona. I'm a movie and video game fanatic with a BA in Film and Media Production from ASU. I try to see every movie that I can (new and old) as well as play the latest video game releases. My goal in life would be to create a feature length film which viewers absolutely love. However, until then I love to entertain people with my 100+ voice impersonations as well as fill them in with the latest movie/ gaming news on Twitter. Facebook.com/turbizl, Twitter: @turbizl