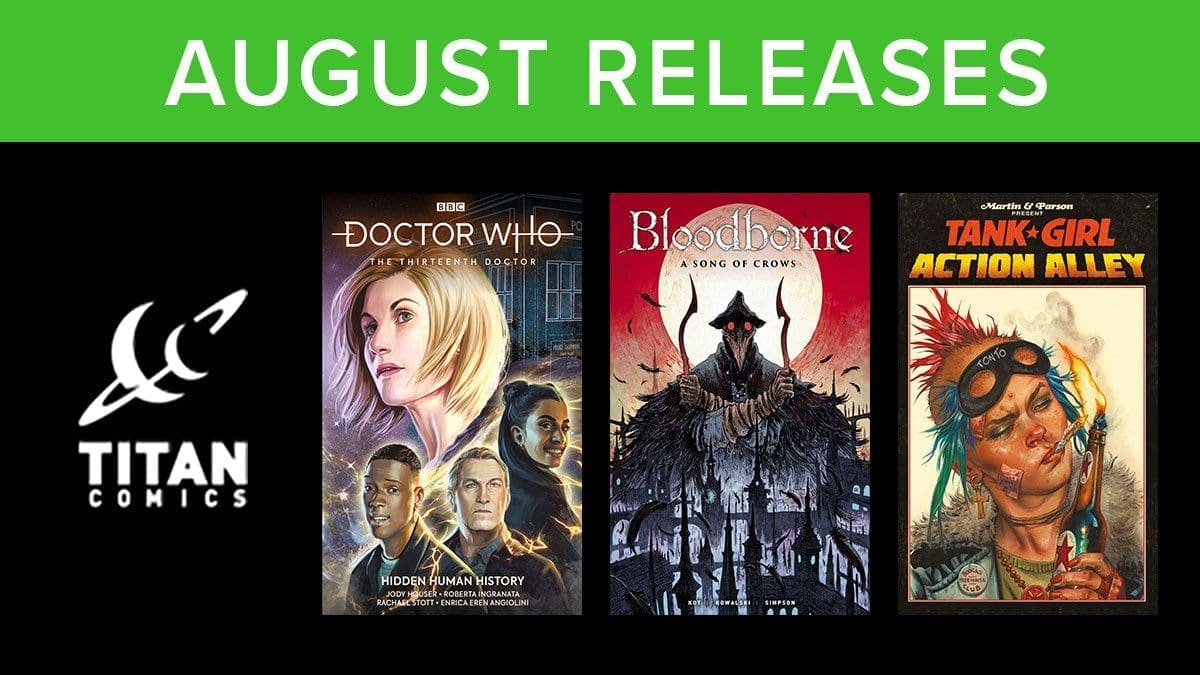 Doctor Who: The Thirteenth Doctor Volume 2
What do blood sucking aliens, lesser known battles of history, and epic adventures through time and space have in common? Well, as it would seem, they all see the same Doctor! In Volume Two of Doctor Who: The Thirteenth Doctor, our new group of intrepid time travelers find themselves facing the question: does dangerous always equal evil? What does a podcast have to do with the specific points in history the Tardis takes them to, and does the age old saying 'You are what you eat' have a literal meaning? So many questions, but thankfully time is just wibbly-wobbly enough to have them all answered when Volume Two of Doctor Who: The Thirteenth Doctor drops August 28th, 2019! With art by Roberta Ingranata and Rachel Stott, coloring by Enrica Eren Angiolini, and written by Jody Houser, you wont want to miss the colorful and brilliant journey come to life!
On sale NOW!
TankGirl Forever Issue #6
Super powers, stupid sports, and Shakespeare, oh my! In this issue of TankGirl Forever, we see the battle in Melbourne reach the beginning of its climax as TankGirl and Co. go head to head with their old friend Barney and her not-so-lovable partner in crime, Joanie. Not knowing exactly how they ended up in their current situation in the first place is one question, however the answers could be somewhere in the past. That is, if they have time to travel down memory lane with super villains on their tail. With another potential disaster brought to their attention by Dobson and Camp Koala, how is the gang going to handle two threats at once? Find out in Issue #6 of TankGirl Forever – written as only Alan Martin could, with colorful dialogue helping to bring to life the vibrant and wild imagery given to us by Brett Parson!
On sale NOW!
Bloodborne: A Song of Crows
There's nothing better than a story painted in mostly imagery. Add in some very clever and deep dialogue that would make your therapist question their take on reality, and you have this story from the Bloodborne universe. Centered on Eileen the Crow, this story uses brilliantly drawn and colored illustrations to paint us the story of our titular character's struggle with identity.Through nightmarish landscapes brought to us by the incredible talent of Piotr Kowalski and Brad Simpson, paired with an inner monologue carefully curated and written by Aleš Kot, the story of Eileen is brought to life through the pages of this narrative in a brutal and wonderful fashion. This is certainly a story you wont want to miss, so be sure to dive in to this bloody good time this month!
On sale August 20th