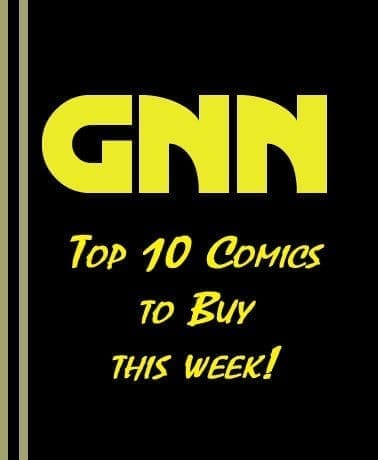 Hello Comic Book Fandom,
Happy Halloween Wednesday everyone! It's one of the best days of the year and what better way to celebrate than to read some comic books. And maybe later watch some classic horror flicks too, like Halloween or Evil Dead. Speaking of Evil Dead, have you seen the trailer for the remake? If not, here you go……

**Warning – Trailer is not suitable for young audiences**
http://www.youtube.com/watch?v=zxLjqazSmQo
Words cant describe how excited I am for this movie! If you wanna check out all the details, click here for the skinny.
Anyway, here is our list of 10 comic books that definitely need to be on your pull list this week (lots of good horror books this week)…..
 —————————————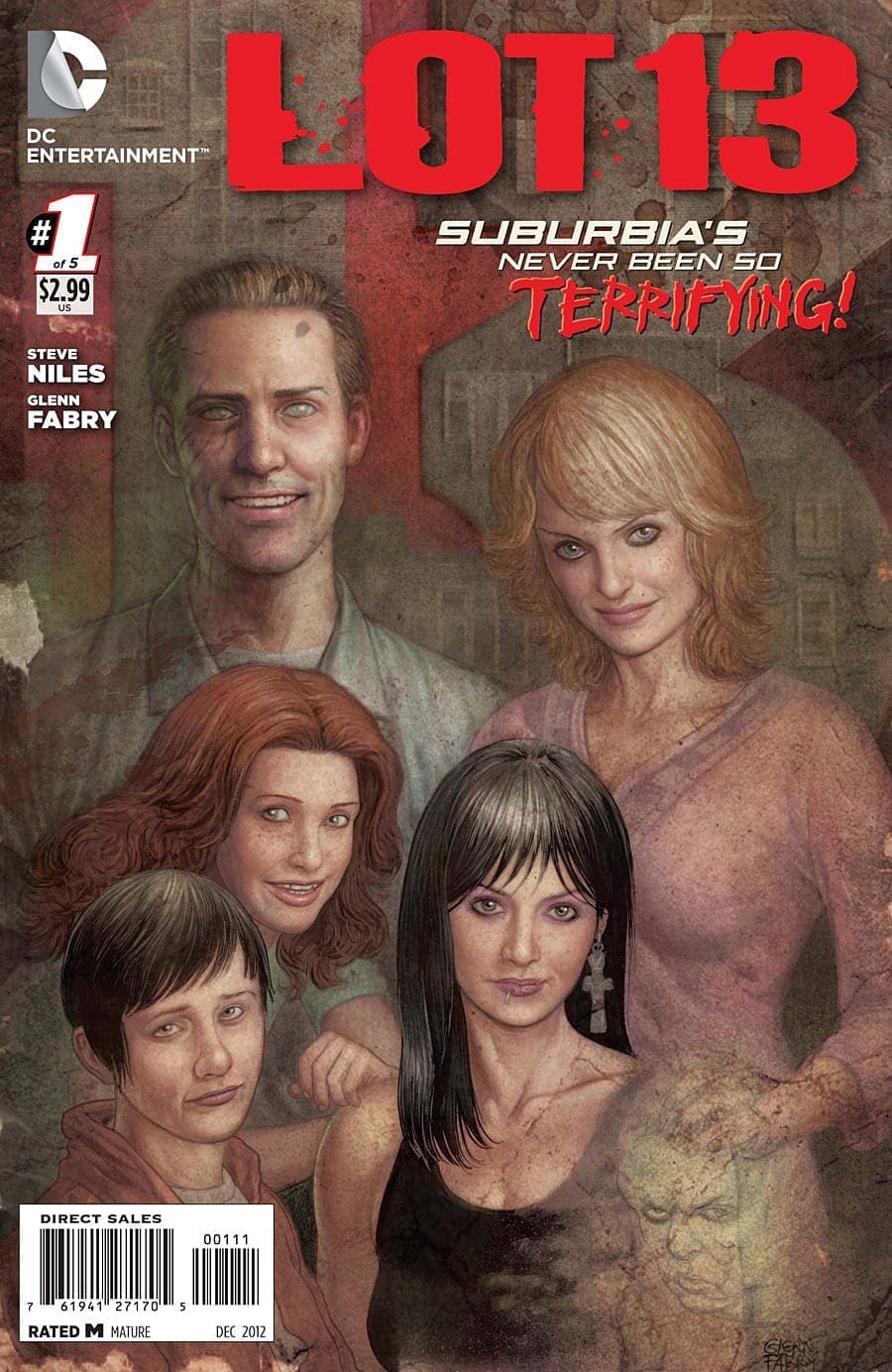 Whenever you read "New horror series" and "Steve Niles" all in the same sentence, that's a good indication that it's a must read. Fright-master writer Steve Niles, creator and writer of 30 Days of Night over at IDW, is joining forces with Glenn Fabry (Preacher) to bring us this ultra-creepy horror mini-series, focusing on a family making a cross-country move but make a horrifying discovery at an old apartment complex. Will they make it thru the night?
I have read this issue, and I can guarantee this will make your skin crawl.
 —————————————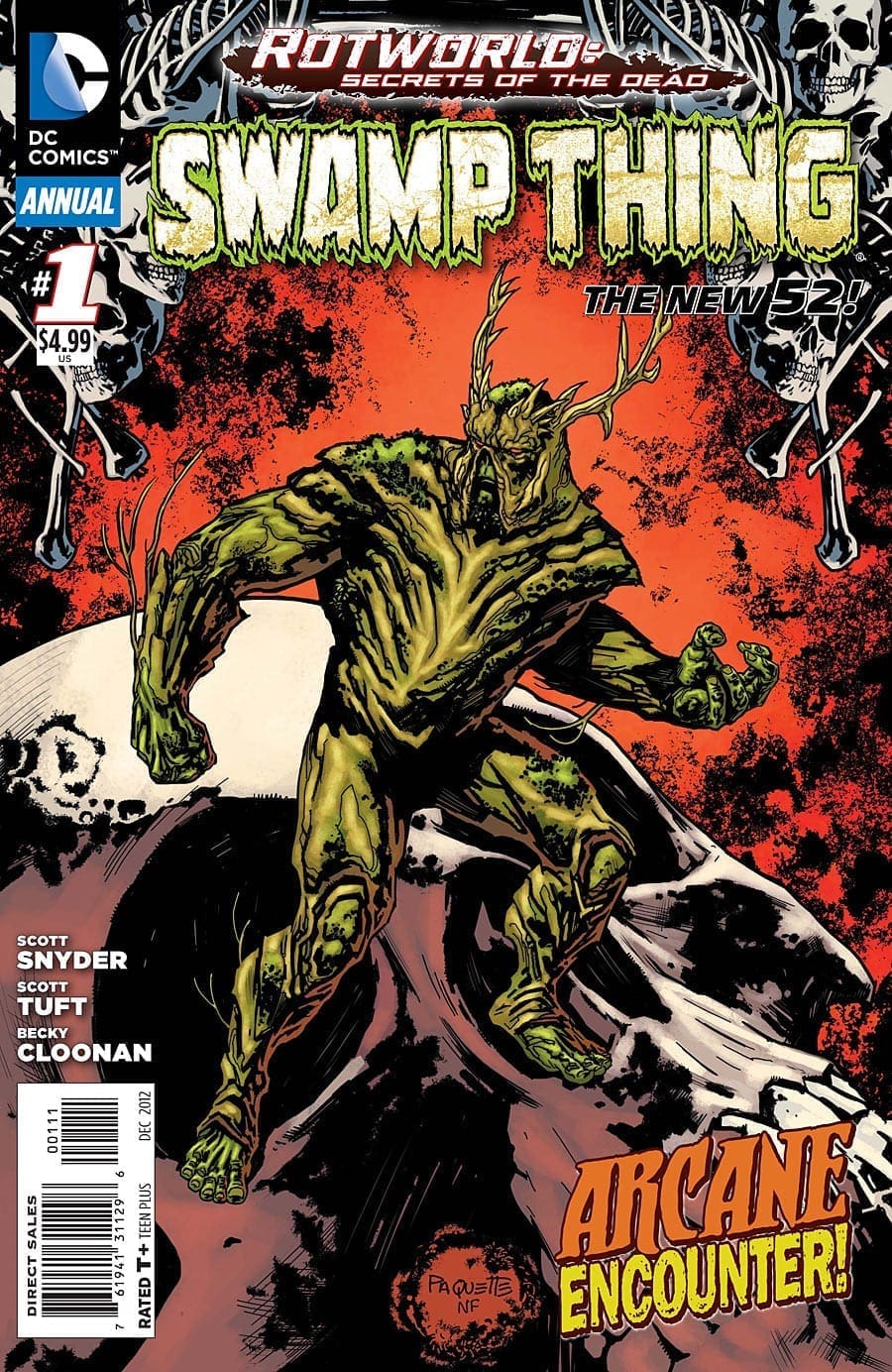 You guys must get tired every time I mention Scott Snyder's name, but the man can write damn good comic books.
Writer Scott Snyder will once again be joined by artist Becky Cloonan to give us Swamp Thing Annual #1. They previously worked together on Batman #0 and did a stellar job on Harper Row's story. Now this time they will focus on Swampy and how the world fell into the rot's hands!
 —————————————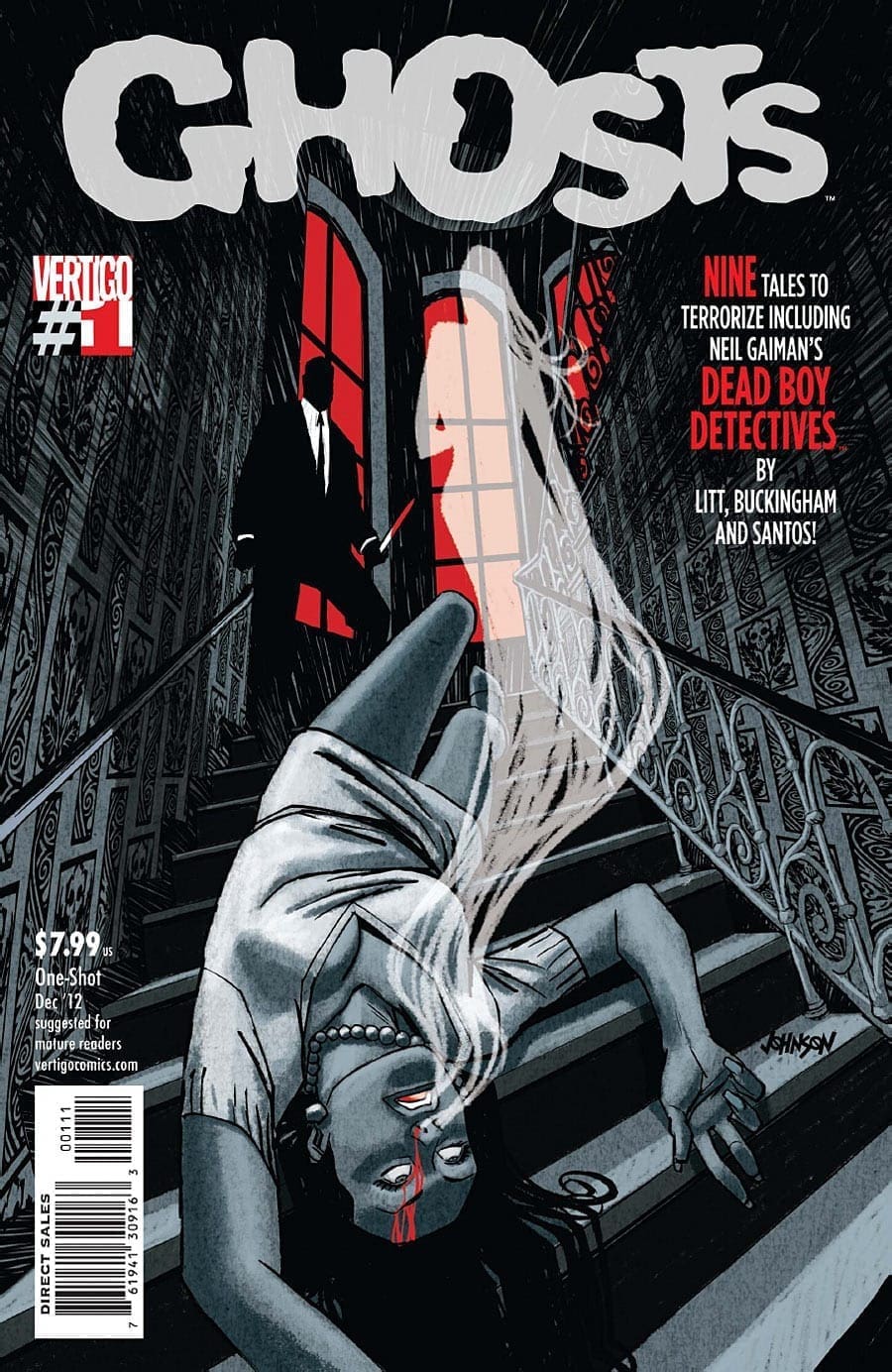 DC is really taking advantage of new comic book day landing on Halloween this year by giving us Ghosts #1. This is a new Vertigo anthology and gathers some of the best talents out there like Jeff Lemire, Geoff Johns, Joe Kubert, Paul Pope, Rufus Dayglo, and many more. This anthology will spotlight short ghost stories, and judging from the talent, this book won't disappoint!
 —————————————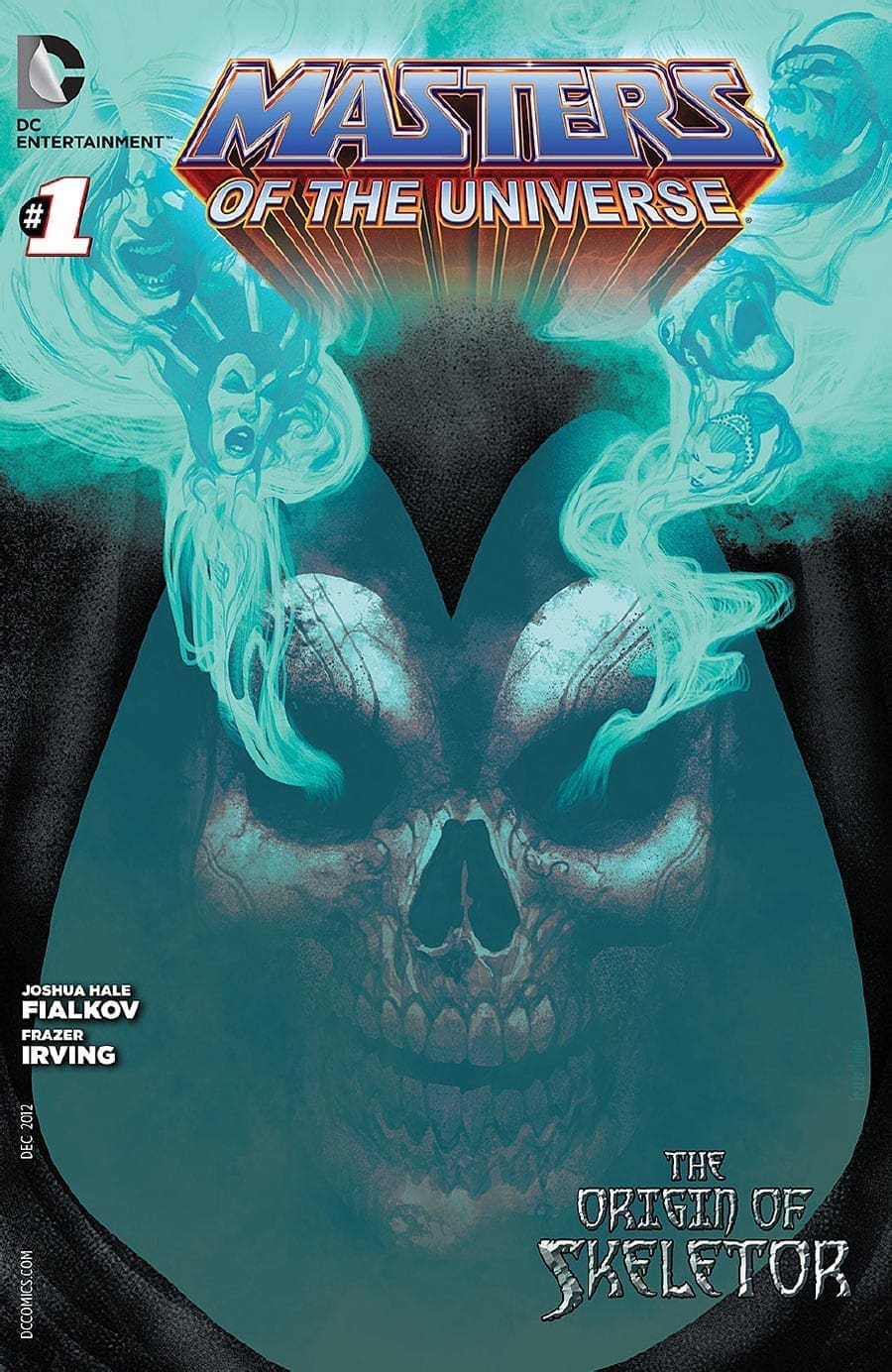 Writer Joshua Hale Fialkov is slowly becoming one of my favorite writers over at DC, and if you haven't been reading I, Vampire, rectify that immediately. Fialkov is joined by amazing artist Frazer Irving and together they will give us a look at the twisted origin story of Skeletor!
I had the chance to read this already, and whether you're a fan of Skeletor or not, this is a wicked story!
 —————————————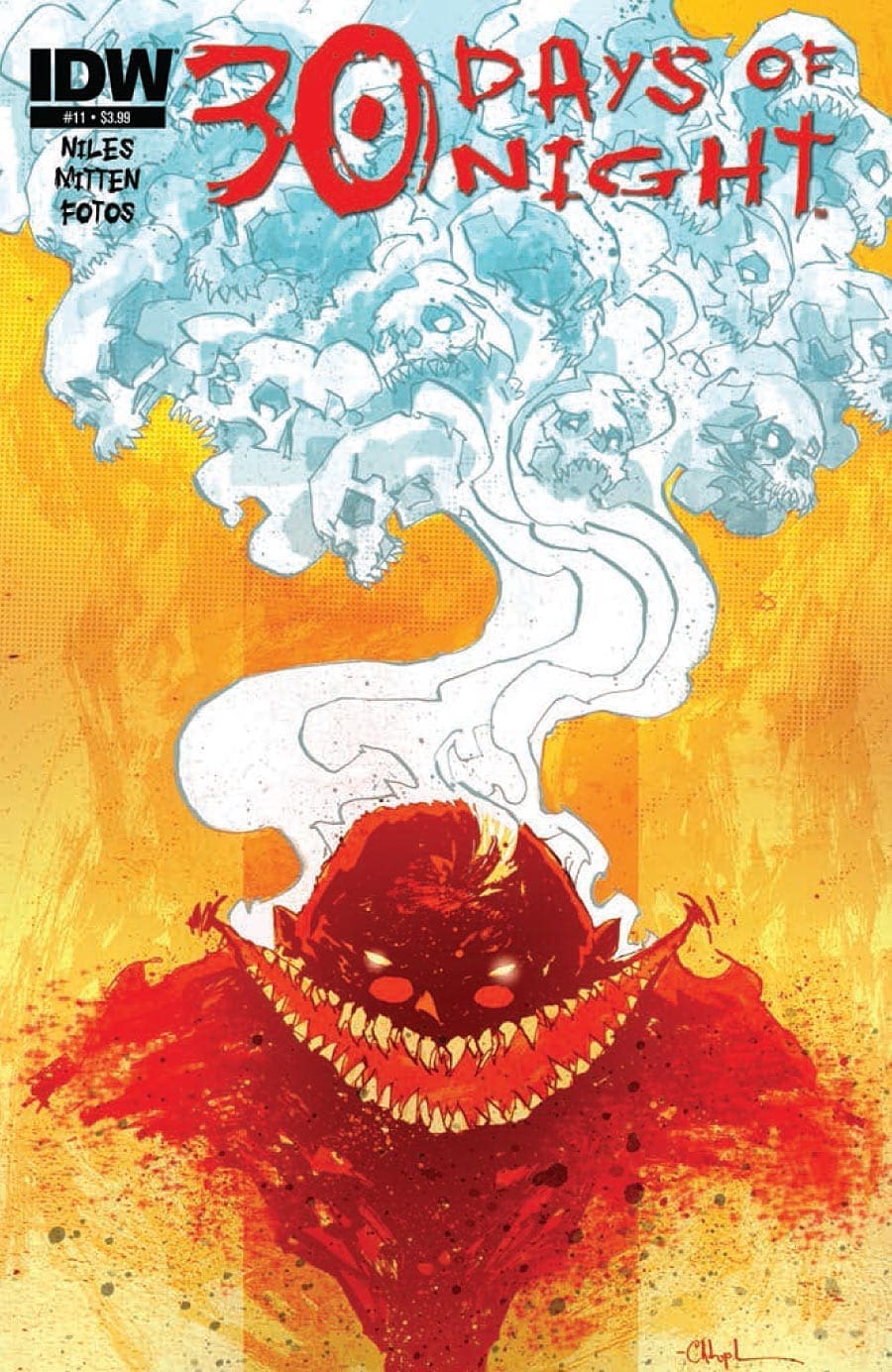 Remember when I talked about writer Steve Niles early? Well, this is his baby and it just keep's getting better each month.
Perfect Halloween reading material right here!
 —————————————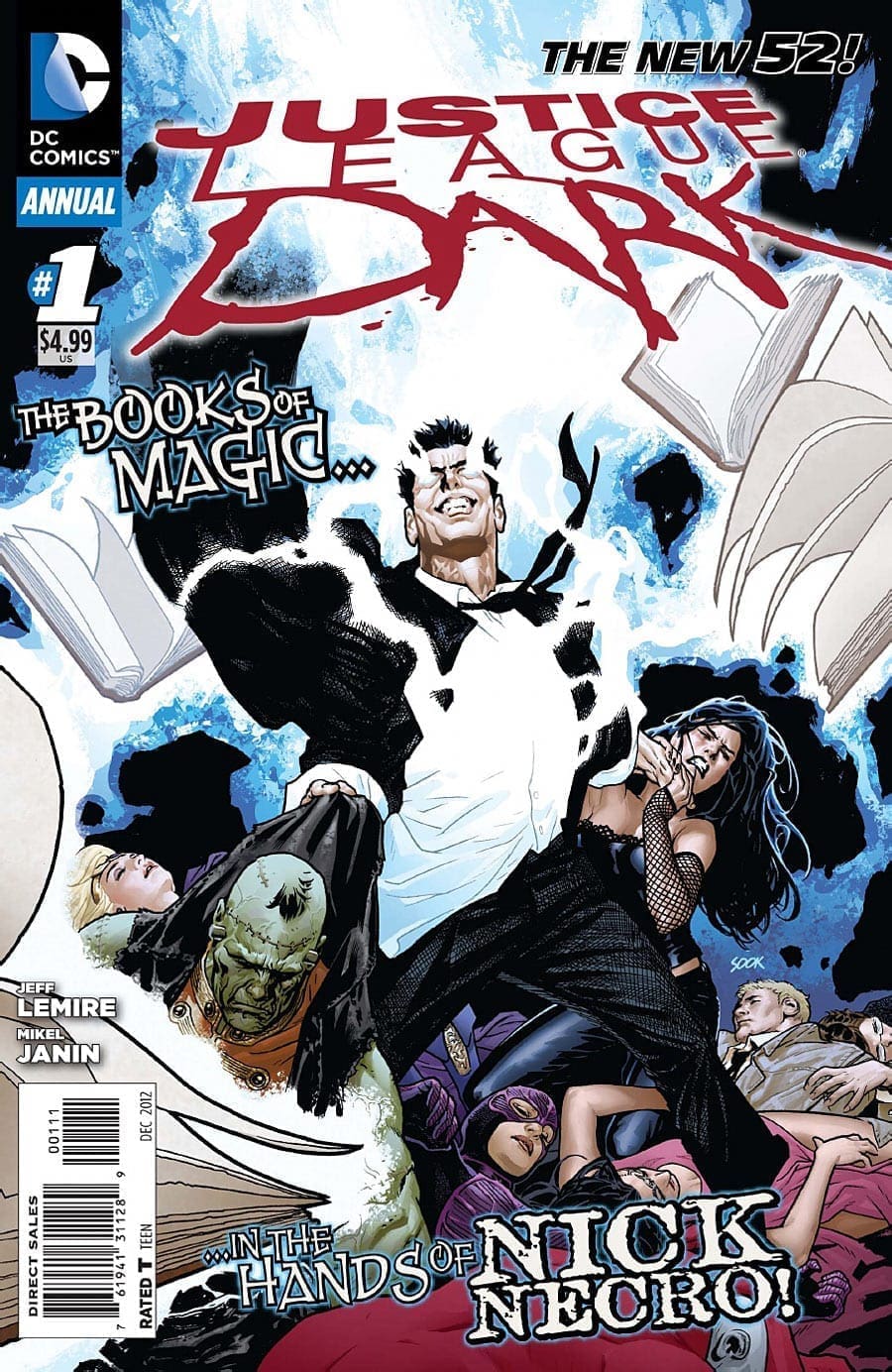 If you were to think of Halloween in the DCU, the first characters that comes to mind is Frankenstein, Constantine, Black Orchid, Dr. Mist, Deadman, Zatanna, and Madame Xanadu. Well Justice League Dark combines all these great characters into one book, and the Annual #1 will be the big finale issue since Jeff Lemire took over this book.
 —————————————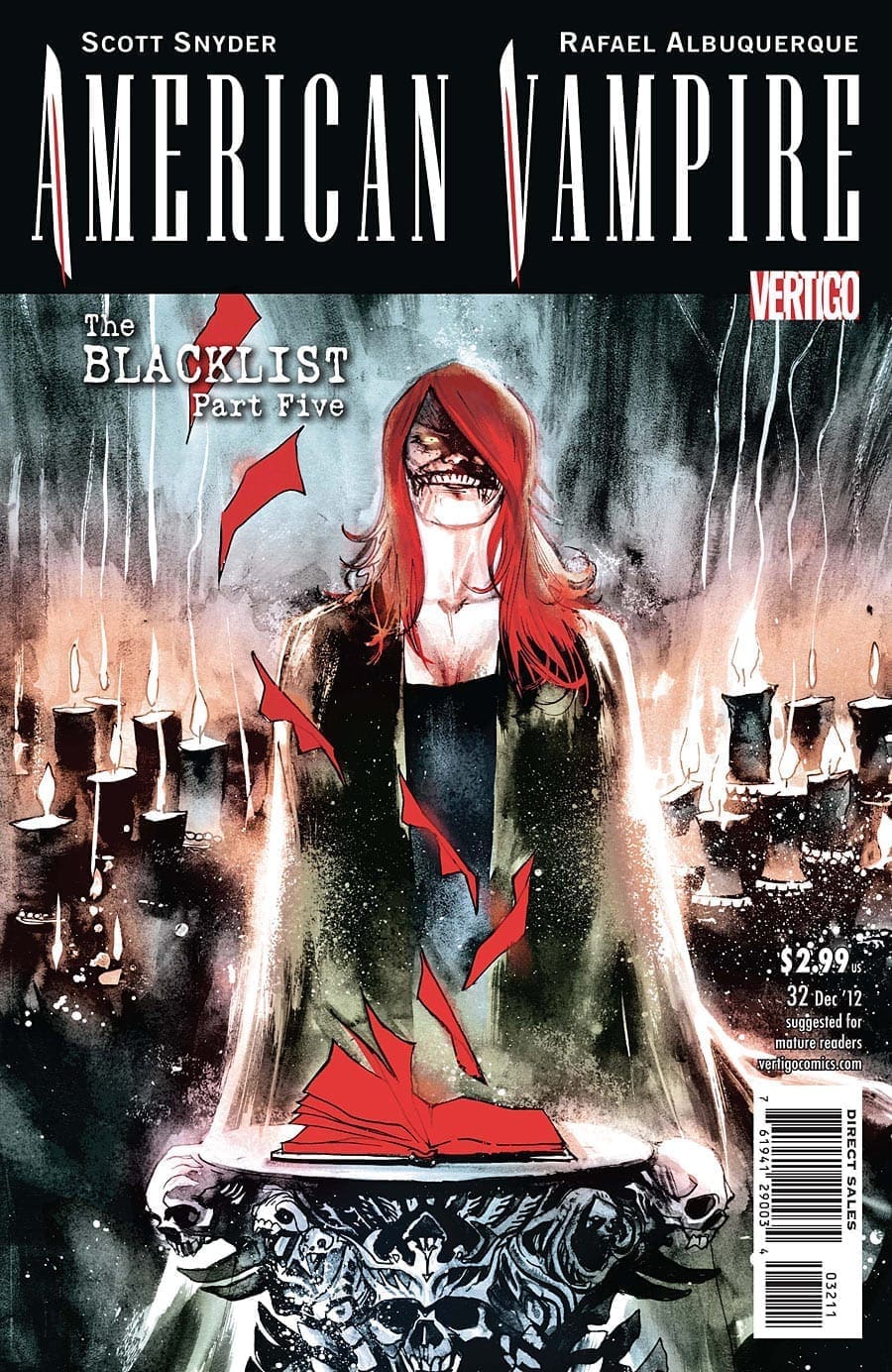 Personally, I am still a couple of issues behind but I know for a fact this needs to be on the top ten. This book is phenomenal and is a must read for any comic book/vampire fan.
American Vampire > Twilight
Last time I promise, Writer Scott Snyder is doing a fantastic job with this creator owned book and having Rafael Albuqerque on art is an added treat.
 —————————————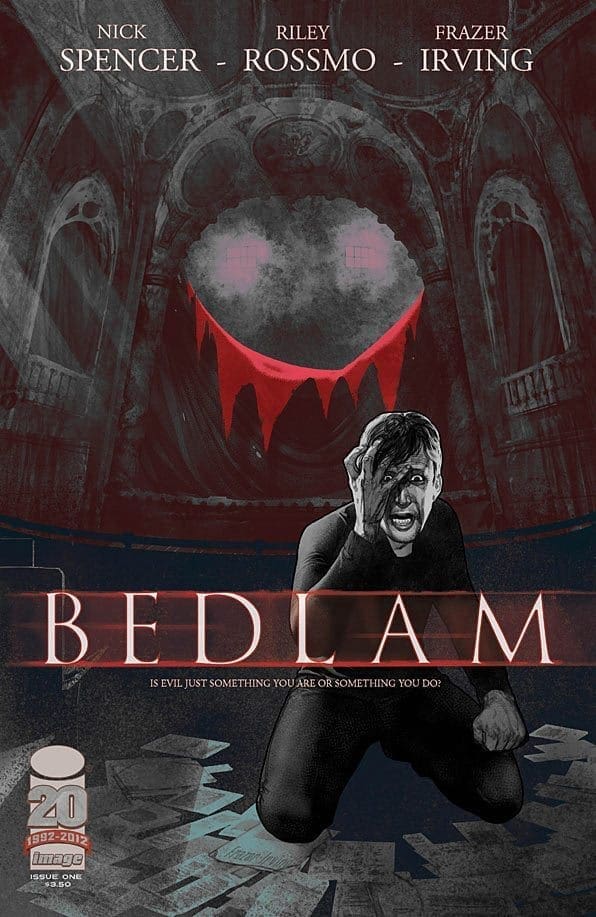 At this point I am willing to try anything Image puts out, especially issue #1. They always do a great job at giving a little extra for the first issues; an example is Bedlam #1 will be double-sized for a standard price.
Anyways, Nick Spencer is best known for his work on Morning Glories and Riley Rossmo is known for providing the art for Rebel Blood.
This series will focus on Fillmore Press, who used to be a serial killer but has finally gave up his ways, but what happens after he gives up his homicidal ways? I can bet there will be blood involved!
 It's Halloween people, indulge a little bit!
 —————————————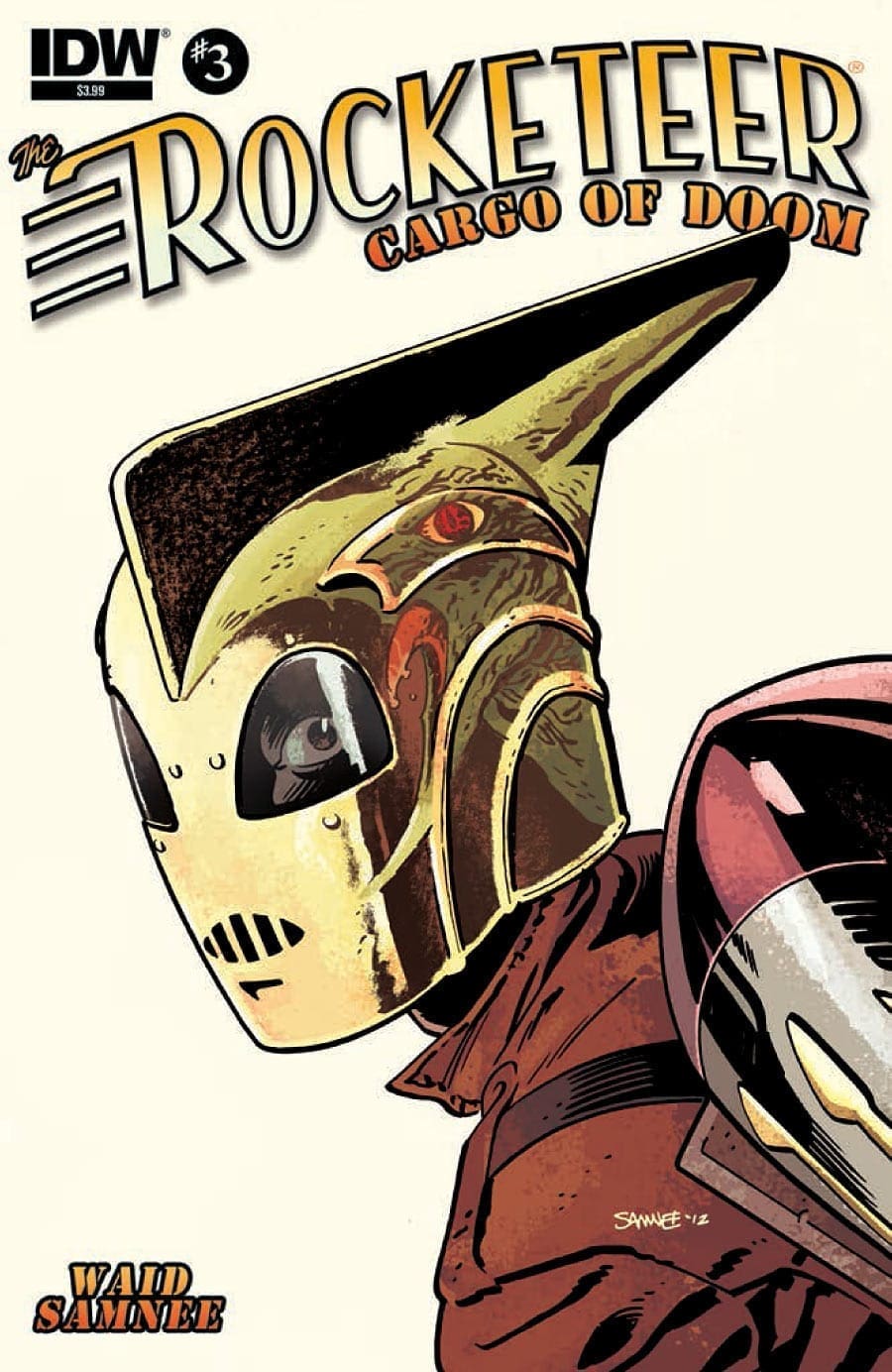 I know it's Halloween but this book HAS to be on the list. Rocketeer: Cargo of Doom is freaking fantastic; there is no other way to put it. The art is jaw dropping gorgeous and the writing is spot on. Lastly, the cliff hanger from the last issue was pure gold.
Writer Mark Waid really has had a solid year, and I have really enjoyed everything he has written thus far. Come to think of it, I don't think I have read a bad issue yet of Waid's!
It's only three issues in and only has one more left. I can't HIGHLY recommend this book enough, BUY THIS BOOK.
 —————————————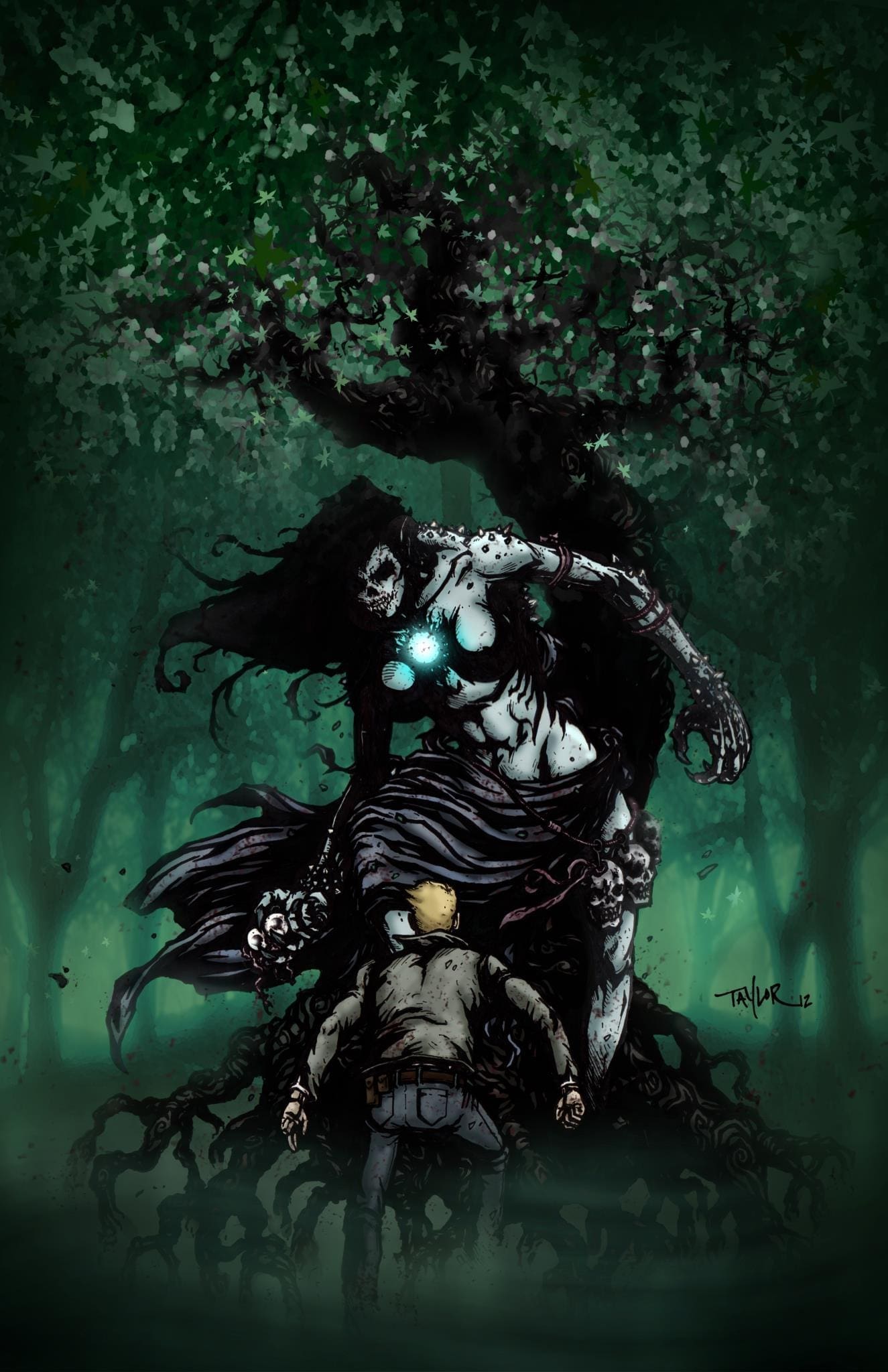 "A horrific tale of beauty…" as written by Tyler Brumfield, and illustrated through Joshua Green.
If you live in the Arizona (Phoenix/Tucson) I would highly recommend picking up Novem at your local comic book shop. It's from Evil Robo Productions and a good friend of mine is providing the artwork and it looks absolutely stunning. I have not personally met writer Tyler Brumfield yet, but I can bet he is a solid guy.
If you don't live in the valley, you can also order the book online at 

http://evilrobo.com/

Support local comic book creators!
Lover of Comic books, film, television, fresca and video games. Check out my blog dweebofthedead.tumblr.com to see what kind of shenanigans I got going on, or check out my twitter for up to date ramblings @dweebofthedead.
Email: chuckie.valdez@geeknewsnetwork.net