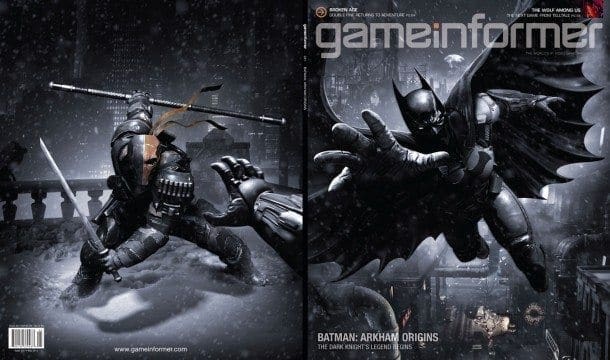 Holy surprise…wait, no I'm not opening with that.
In what might be a surprise twist for those of you haven't been watching the rumor mill the last year, Batman: Arkham Origins has been announced. The game as expected will be a prequel to Arkham Asylum and Arkham City, set in the streets of Gotham City itself.
The plot of the game revolves around eight deadly assassins coming to Gotham on Christmas Eve to hunt the Batman.
Arkham Origins is being developed by Warner Bros. Montreal, not Rocksteady Studios, but don't let that detail deter you in any way. Check out the developers in full hype mode in the below video, featured on Game Informer's website.
[youtube http://www.youtube.com/watch?feature=player_embedded&v=6d0geMX4nWA]
Batman: Arkham Origins should be releasing October 25th for Xbox 360, PS3, Wii U, and PC.
In further Batman news, there will also be a handheld spin-off Batman: Arkham Origins Blackgate releasing the same day for 3DS and Vita. The game will be a 2.5D Metroidesque game developed by Armature Studios. The studios is led by ex-Retro developers who are best known for working on Metroid Prime.
[SlideDeck2 id=9271]