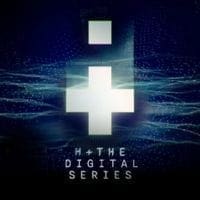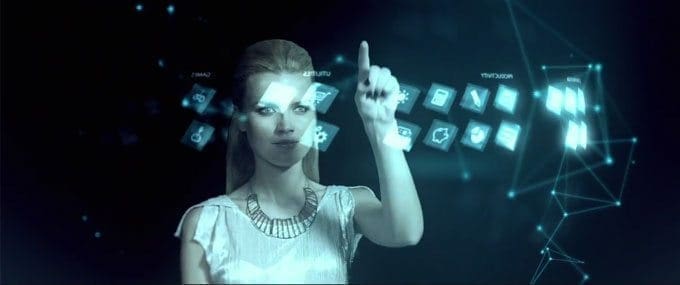 We all know how catastrophic it can be when a new computer virus comes along. The world as we know it is disrupted right? We can't Google for information. We can't watch our dancing cats on YouTube. We can't even get on Facebook to complain about the virus affecting us. Well what would happen if someone developed and unleashed a virus that would affect every person on the planet with a computer implant? That's the premise of Bryan Singer's apocalyptic digital series.
H+ is the new shiny technology in this not so futuristic world that allows a person to be "online" all the time. No need for computers or cellphones, everything is accessible before your eyes with a thought and a wave of your hand. Episode one begins with fragments of news reports that show the world as it adopts H+: a radical new way to be connected to information and each other through only your thoughts, via a high-tech implant. While the breakthrough is hotly anticipated by the masses, it is a change not easily adopted by its discontents. Of course you can stay in constant contact with friends and loved ones, be up to date on the latest news story, maybe even sneak in a little game time watching without the person you're sitting next to knowing it. But there are two sides to every coin.
[youtube http://www.youtube.com/watch?v=MVekrZ-H5Pc&w=560&h=315]
The story is a non-linear one and jumps around sporadically and was apparently designed to be viewed that way. One episode it's 2 minutes after "IT" happens, the next it's 7 years before "IT" happens. One episode even takes place 2 years after "IT" happens. "IT" being a virus that instantly kills anyone with the implant. In this futuristic world that's 33% of the population. Only those without the implant or those who were in "dead zones" with no connectivity to the internet when the virus hit survive.
Rather than calling themselves a web series the show is being promoted as a "digital series". Which I imagine will quickly catch on as the new promotional term for web series that follow H+. The look and feel of the show is more like a movie or TV series than what you're used to viewing on a web series, but I wouldn't expect anything less from a show with a budget in the millions and from the names attached to it.
Created and written by John Cabrera and Cosimo De Tommaso, directed by Stewart Hendler, and produced by Bryan Singer the first season of the series takes place over 48 episodes lasting between four and eight minutes, for a total running time of 255 minutes with new episodes released every Wednesday.
For more information visit their official website at:
http://www.hplusdigitalseries.com
Shannon is an independent Media Manager who specializes in web series and independent films. She has also been a Script Supervisor, on set Photographer, Editor's Assistant, author for Web Series Today and is the proud owner of an IMDB credit as "painter". An avid photographer and classic camera collector she often can be seen at events with her 1969 Polaroid Land Camera and quite possibly at least 3 other cameras in tow.
You can contact her at shannon.shea@geeknewsnetwork.net and find her on Twitter @shannon_shea