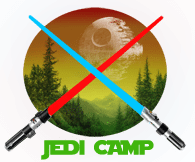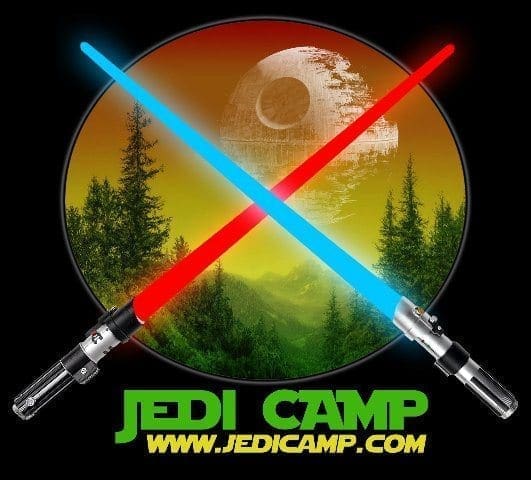 Star Wars Jedi Camp by William Ostroff is less a web series and more a public stance on bullying that only a true Star Wars fan could create.  It is a family friendly show with a clear moral story.
It opens as a very normal red van pulls up to a camp site and out pour very normal kids in star wars fan gear carrying everything from stuffed Yodas to toy lightsabers.  They are going to camp to learn the ways of The Force.  Where is this mysterious camp and what planet is it on – because it looks like 21st century Earth to me.
The story itself centers on young Lucas (Stuart Allen) who is there because he believes he will "fit in".  Unfortunately he not only comes up against the camp bully and 3 year in a row champion Andy Walker (Andy Harris) but Chancellor Paul (Keith Szarabajka) the founder of Jedi Camp who is a Senator Palpatine type character hoping to lure new hopefuls to the Dark Side.
Check out Episode 1:
[youtube http://www.youtube.com/watch?v=1_05ooWwSsI]
You don't have to look too closely to find Star Wars references here.  The camp teacher is Leia. Harry owns the always breaking down red van with a "My Falcon" license plate (and wears a black vest).  Scene transitions happen like a turn this page storybook with Star Wars sounds and an animated wookie or an R2 unit scrambling across the screen.
Like the original trilogy the moral of the story is clean-cut and you don't have to fish for it.  Bully's are bad and sometimes you have to stand up for yourself and be strong.  And life is just as much about team work and building strong friendships as winning races or lightsaber duels.
4 of the 6 episodes have been released and the last two will be coming early this year.
To follow along with them visit the official website and Facebook:
www.jedicamp.com
http://www.facebook.com/JediCamp
[SlideDeck2 id=9269]
Shannon is an independent Media Manager who specializes in web series and independent films. She has also been a Script Supervisor, on set Photographer, Editor's Assistant, author for Web Series Today and is the proud owner of an IMDB credit as "painter". An avid photographer and classic camera collector she often can be seen at events with her 1969 Polaroid Land Camera and quite possibly at least 3 other cameras in tow.
You can contact her at shannon.shea@geeknewsnetwork.net and find her on Twitter @shannon_shea