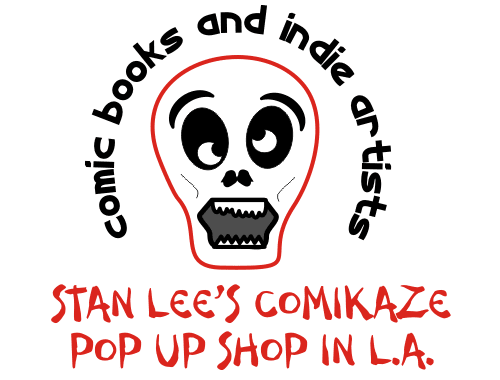 Los Angeles, CA – What do you think of when you hear the term "Pop Up"? A favorite book you read as a child? A silly 3D greeting card? A Pop Tart or piece of toast? Well, you're correct, a pop up is that and so much more!
Check out the latest creations from The Brands Boutique Pop Up Shop appearing this weekend at Comikaze Expo in LA! If you're looking for gifts for yourself or your geeky friends, stop by and visit 10 unique artists/ indie comic book creators from around the universe! The Brands Boutique artists can be found in one place this weekend at booth 1112!
At the booth you'll see fabulous merch such as shirts, shorts, accessories, bags and totes, journals, posters, art prints, adorable 3D sculptures, bike bells and so much more!
The Brand Boutique will also have daily giveaways, a meet and greet with comic book creators, and free exclusive limited edition runs of Comikaze Expo 2012 merch featuring artwork by Kaida Izumi!
Deets:
September 15 – September 16 (Saturday, Sunday) 10am – 6pm all days
Los Angeles Convention Center 1201 South Figueroa Street, Los Angeles, CA 90015
The Brands Boutique Booth #1112
For more information on the coolest swag on the planet check out their event page at:
www.thebrandsboutique.com/calendar/comikaze.php