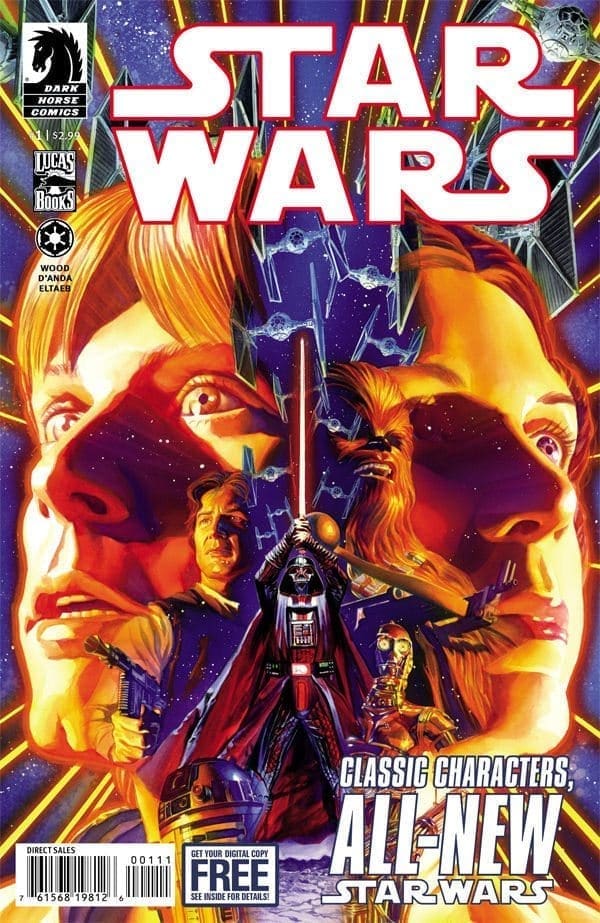 Hello Comic Book Fandom!
Each week Marvel Comics, DC Comics, Image Comics, Dark Horse Comics, IDW Publishing, BOOM! Studios, and others release comic books every Wednesday and sometimes fantastic comic books get lost in the shuffle. Well, this list will highlight comic books that are worthy picking up and checking out.
Some comic books might be a great jumping on point, others are one and done stories, or some are just worth the price of admission alone.
This week, Jeff Lemire's Sweet Tooth comes to an end with issue #40, artist Charlie Adlard has drawn #100 consecutive issues of The Walking Dead (since he took over art duties back in 2004 from Tony Moore), Justin Jordan's Legend of Luther Strode series continues to be great, and we get a new Spidey book titled "Superior Spider-Man" which Peter Parker WILL NOT be Spider-Man.
Anyway, let's get to this week's ten comic books to check out for this week…
———————————————-
10. Animal Man, Vol. 2 – Animal vs. Man
• In this second ANIMAL MAN collection, when Buddy goes missing, his family receives assistance from John Constantine and the Justice League Dark.
• Plus, learn the history between The Red, the Green, and the Rot!
• Collects ANIMAL MAN #7-11 and 0 and ANIMAL MAN ANNUAL #1
———————————————-
9. Fantastic Four #3
A new year on a new world! The Richards family rings in 365 days of adventure on a brand new planet! Someone's having second thoughts. Really? Already? How long can Reed keep his secret? How long can anything be kept a secret when you're travelling through time & space with your family?
———————————————-
8. Thor God of Thunder #4
Thousands of years in the future the last god-king of a ruined Asgard makes his final stand against the berserker legions of the God Butcher. But even a king can fall. Even King Thor.
———————————————-
7. Avengers Arena #3
X-23 vs. ANNIHILATION's Cammi! A mystery opponent vs. AVENGERS ACADEMY's Sentinel! Who is the killer stalking the competitors in their sleep? Plus: Darkhawk equals death!
———————————————-
6. Sweet Tooth #40 (Final Issue)
Gus's journey comes to an end and the fate of the hybrids is revealed in the final issue of the acclaimed Vertigo series! FINAL ISSUE!
———————————————-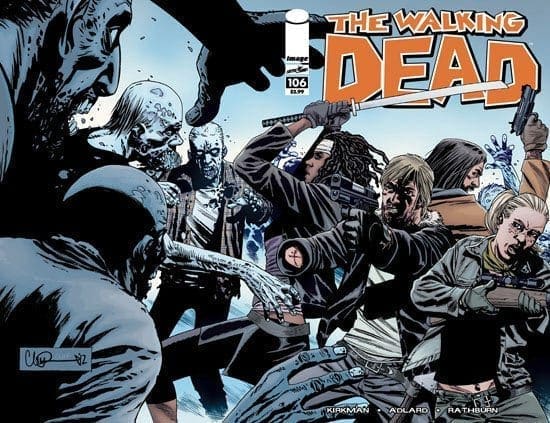 5. The Walking Dead #106
REVENGE!
———————————————-
4. Punisher War Zone #3
The Punisher vs. Thor. Nuff Said.
———————————————-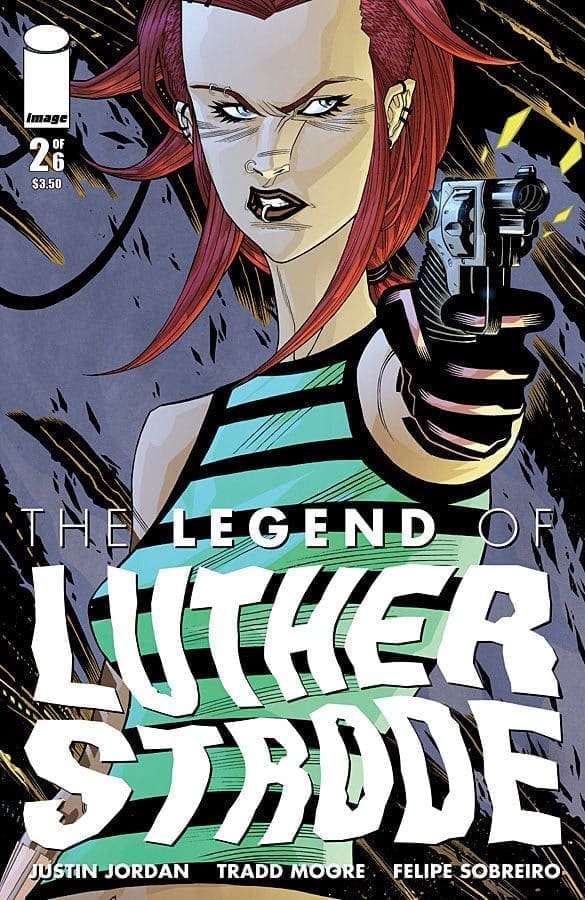 3. Legend of Luther Strode #2
The trap has been sprung on Luther Strode. As he fends off the attack on his life and home, he discovers that his enemies are much more powerful than he knew, and for the first time in years, Luther Strode finds himself struggling not just to win, but to survive.
———————————————-
2. Superior Spider-Man #1
Peter Parker spent a lifetime living up to the responsibilities his powers foisted upon him but his Amazing story finally ended dramatically in the historic Spider-Man #700. The new Amazing Spider-Man has arrived and he is better in every single way. Smarter, stronger…Superior.
———————————————-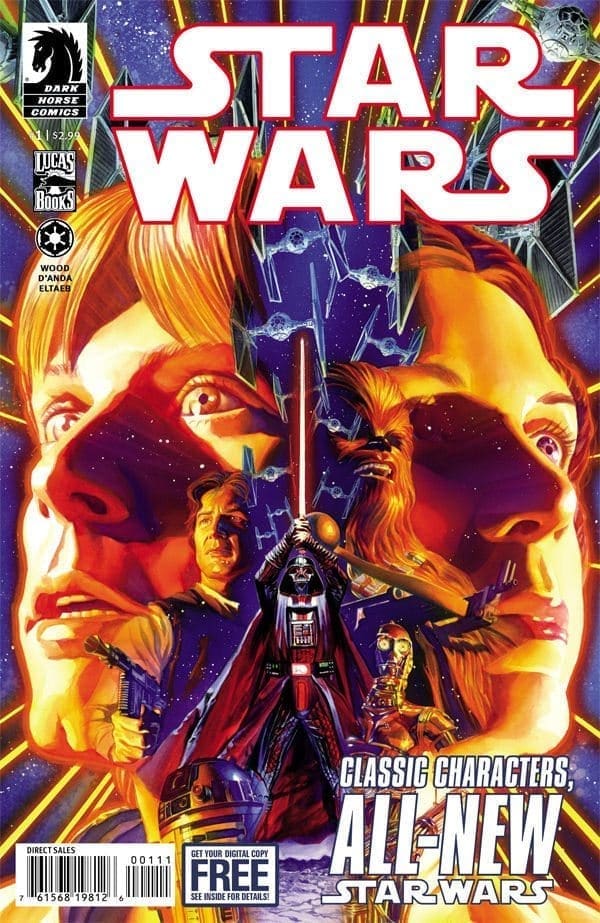 1. Star Wars #1
BRIAN WOOD! ALEX ROSS! STAR WARS!

This is Star Wars as you remember it . . . and as you have never seen it before! We're taking you back to those heady, adventure-filled days following the destruction of the Death Star-when the Empire ruled, the Rebels were on the run, and the galaxy was a dangerous place where anything might happen!

* Writer Brian Wood (The Massive, Conan the Barbarian).

* Artist Carlos D'Anda (Batman: Arkham City).

* Cover artist Alex Ross!

* Classic era, classic characters, all-new Star Wars!

*This issue comes with a code to download a free digital issue of the comic!
———————————————-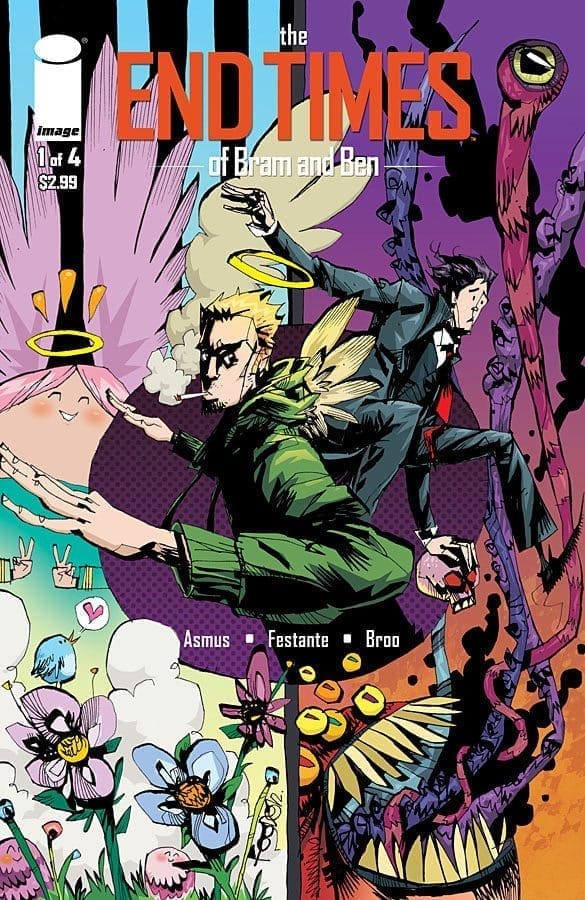 [Honorable Mention] The End Times of Bram & Ben #1
What would you do if you were caught in the Biblical End Times? When Heaven raptures total bastard Bram Carlson in a "clerical error" – he's sent back and immediately uses Armageddon to his benefit! Can his anxious roommate Ben save Bram from himself – AND the gathering forces of Armageddon?

Extra-long début issue! This apocalyptic buddy-comedy from writers JAMES ASMUS (THIEF OF THIEVES, Gambit) and JIM FESTANTE is recommended for fans of CHEW and BATTLE POPE.
———————————————-
Chuckie blogs about comic books and stuff for Geek News Network and Comic Book Therapy. He also likes the smell of coffee and rich mahogany in the morning. Follow Chuckie on Twitter, or lurk him on Facebook, which ever you prefer.
[SlideDeck2 id=9304]
Lover of Comic books, film, television, fresca and video games. Check out my blog dweebofthedead.tumblr.com to see what kind of shenanigans I got going on, or check out my twitter for up to date ramblings @dweebofthedead.
Email: chuckie.valdez@geeknewsnetwork.net