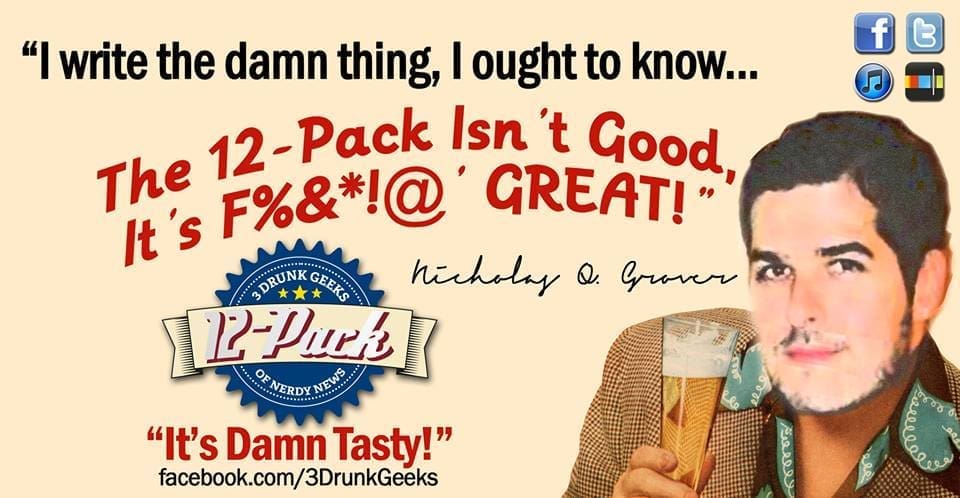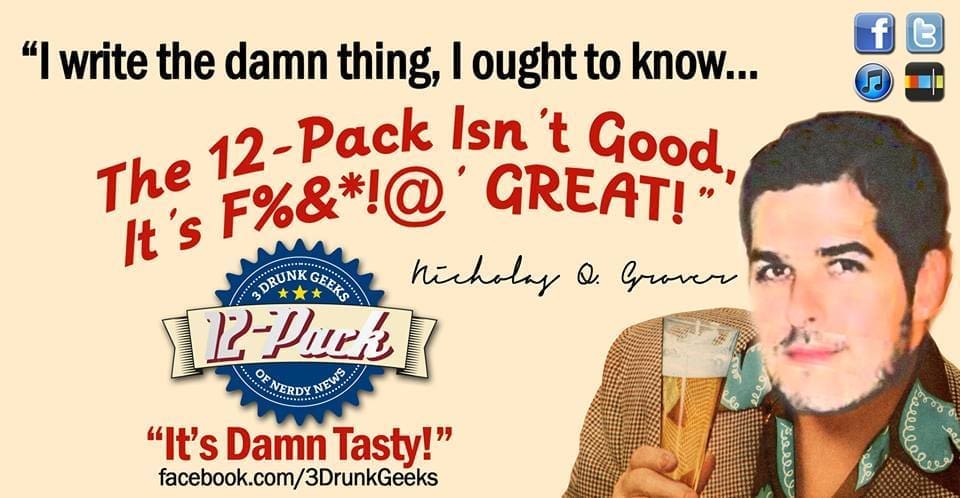 The 3 Drunk Geeks are back with their first nerd news podcast of 2014! Be sure and stay up to date with the nerd news you need to know by listening to The 12 PACK!
In this 12-Pack:
Brooding abs leaving True Blood, Reverse Flash may be joining the CW Flash series, The Governor may be resurrected as some sort of Eyepatch Jesus in The Walking Dead, and more in the casting roundup.
The first of the new Star Wars spinoff films is being written, and wait till you hear who is behind the keyboard!
Kevin Smith is just gay enough to produce a musical
The Pandora and/or Spotify and/or Splenda of porn
Marvel Comics throws their own "Red Wedding"
Top Internet Piracy of 2013
Dogs poop with the magnetic field
All these stories and more (plus a mighty dang fine bottle of soda) in this week's…
12-Pack: Jack-Off Anonymous!
If you like iTunes, download from this link: HERE
If you like your geekery mobile, download Stitcher!: HERE (Promocode: DRUNKGEEKS)
Or listen to us directly from the online Stitcher Radio App: HERE
Cheers and Enjoy!
[SlideDeck2 id=10315]