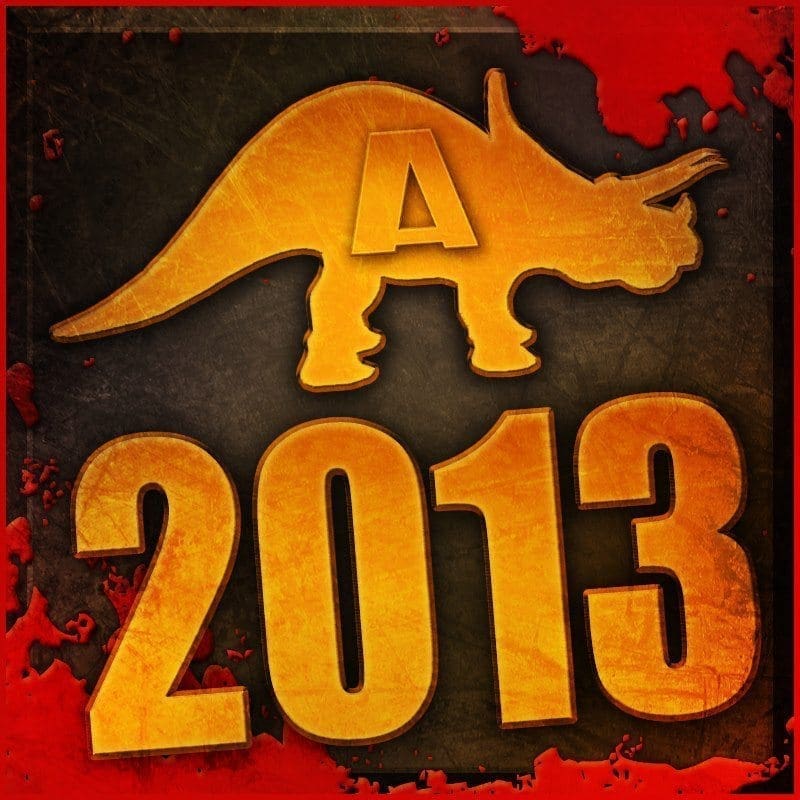 Sadly, Amazing AZ Comic Con is now over; we must say goodbye to all the superheroes and stormtroopers and return to real life.  (Unless you happen to be a superhero or stormtrooper, in which case you probably won't notice the difference.)  Here are some highlights, low points, and oddball moments from the weekend.
The Good
I got to chat with Mat Nastos, an Emmy award winning artist and writer from the Phineas & Ferb show.  I was attracted to his booth by his awesome Doctor Who print, and ended up hanging out with him for a while during a lull at his booth.  Really great, talented guy.  I've never met an Emmy award winner before, so I can check that off the bucket list.
The QUICK DRAW! Interactive Fan Experience on Sunday is always a highlight of the convention.  Seven artists must quickly sketch characters that are requested by the audience.  The results are sometimes great. often hilarious.  Audience members are then chosen at random to battle in a grueling best-of-three game of Rock Scissors Paper to take home the sketches.
All of the creative hall costumes.  There was an amazing array of costumes at this event, ranging from sexy cosplayers to adorable children to a few "WTF was that?"
I managed to pre-spend both my 2012 and 2013 tax returns.  There were some amazing deals to be had in the dealer's room, from 50% off books to discounted original art to a bin full of amazing used DVDs.  It's going to take me a month to read and view everything I bought, plus I will need to rent another apartment just to hang all the art I bought.
It was great to hang out with old friends, make new friends, and bond with complete strangers over a mutual love of obscure movie characters.
The enthusiasm of everyone around you was contagious.  People traveled from all across the southwest to be here, and everyone was determined to have a good time.
Daniel Davis of SteamCrow complimented me on my beard.  This is a man who knows facial hair, so I was extremely flattered.
The Bad
The storm on Saturday and Sunday was rather discouraging.  I lost a print and damaged a book trying to get them back to my car.  With all the people at the convention that were dressed as Thor or Storm, you would have thought that one of them would have done something about this

Stan Lee's illness.  I was looking forward to meeting generalissimo Stan Lee, but illness forced him to cancel his appearance at the last-minute.  Get well soon, Stan, I expect to meet you at Amazing AZ Comic Con 2014
The line for Jim Lee was on Saturday was out of hand.  I'm not sure exactly what happened, but I spoke with some people who spent 4-5 hours in line waiting to get book signed or a sketch from Jim Lee.  Those folks that managed to wait it out seemed very happy to have met their hero
The Royal Rumble.  One of the biggest WWE events of the year was occurring a block away from the convention hall.  I have nothing against wrestling or wrestling fans, but the combination of people arriving for the Rumble, people leaving the convention, and the rain, combined for some scary moments trying to get home.
The Ugly
Security wasn't very good at keeping out known terrorists.
Bands of evil orthodontists attacked innocent bystanders on their way to the venue.
It turns out, we're all Satanists.  I wish someone had told me earlier.
There were some really ugly shoes.
I finally saw that Fake Nerd Girl that the internet tells me is destroying our conventions.  He didn't look that dangerous, but the internet is always right
[SlideDeck2 id=9578]