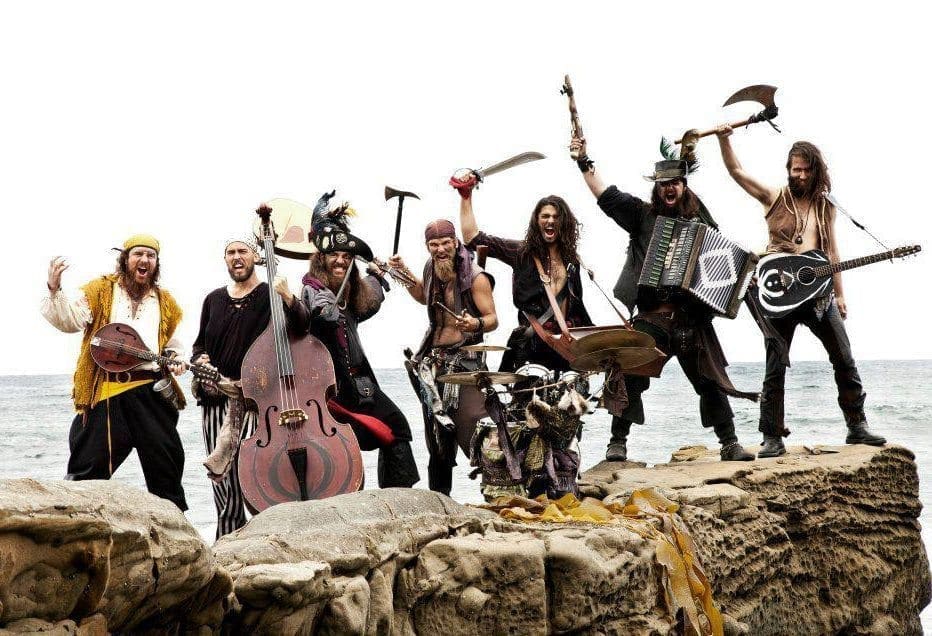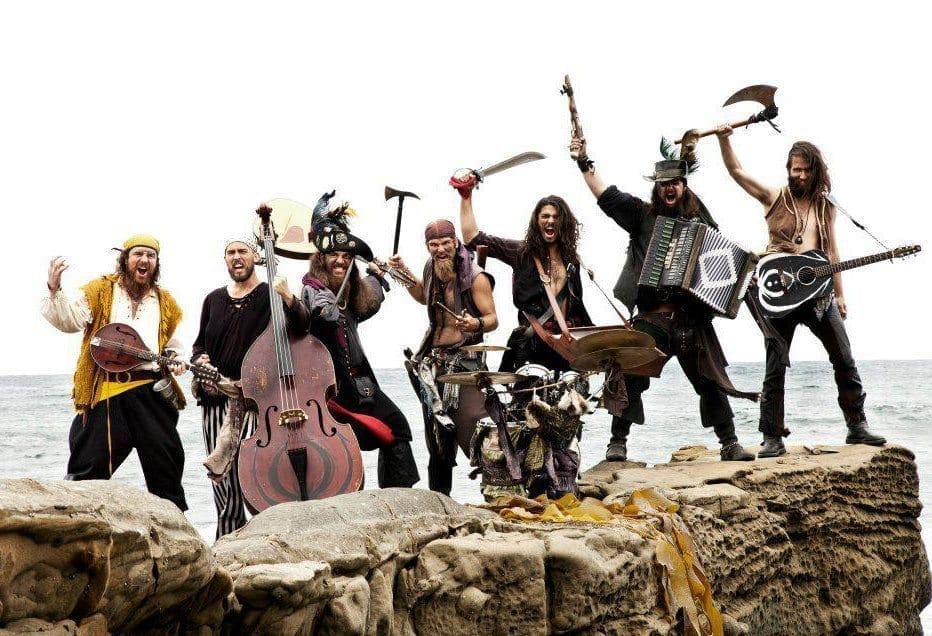 I'm not sure why I didn't do this earlier, but I wanted to promote one of my new favorite bands with you all, while they're still fresh in my mind.
Last summer, I posted a review of an event held here in Phoenix AZ – the 1st annual Buccaneer Brewfest.  On the bill were my favorite local band and best friends of all time, Adavant.  However I'm not going to be doing another write up of Adavant just yet (I'm saving that for their 2nd album release later this year).  This time, I wanted to shed some much deserved light on one of the most talented, fun, and friendly bands I've ever met out of California (San Diego); Heavy Mahogany band THE DREAD CREW OF ODDWOOD.
Last year, these guys showed up with a plethora of different instruments, and rocked the place until no one could stand anymore.  They had us all dancing and chanting along for about an hour and a half, if I remember correctly.  I'm not sure anyone had heard of them, but they left a long lasting impression on us.  It was hot, sweaty, muggy, humid, and downright uncomfortable due to the rain forcing everyone inside the venue at 910 Live, but these seven pirates had so much energy and fantastic music to share, that we simply could not sit down while they played.  At one point, Wolfbeard O'Brady stepped down off the stage and danced with me while he continued to shred his accordion.  If that's not audience engagement, I don't know what is!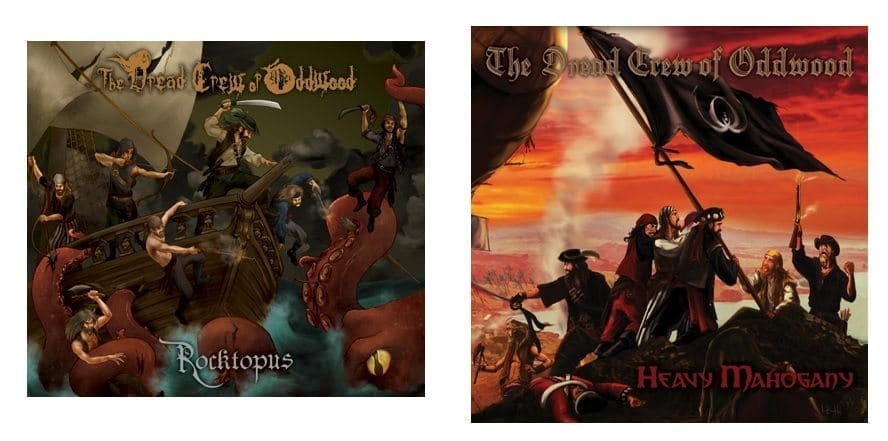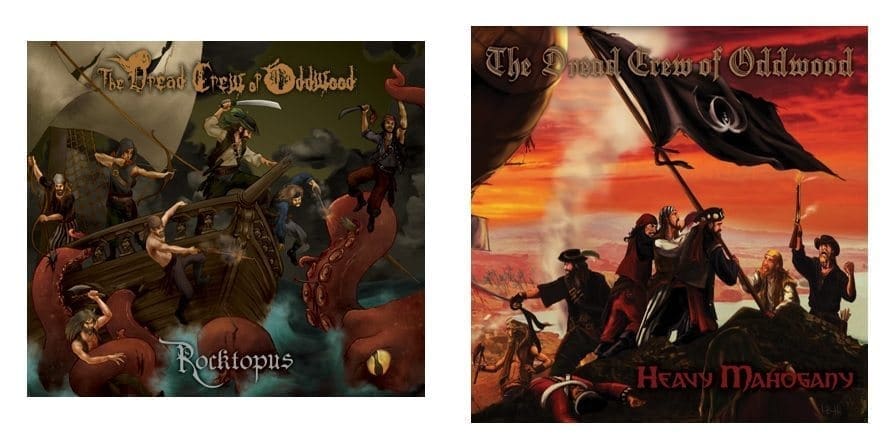 They played songs off of their albums "Rocktopus" as well as their newest album, "Heavy Mahogany".  They were kind enough to distribute their CD's to the members of Adavant (now both in my possession *evil laugh*), so that we wouldn't forget them.  And forget them I did not!  Just a few weeks ago, I managed to see them play the California PleasureFaire in Irwindale, CA.  I caught them about seven or eight times that Saturday and Sunday.  They had a few clean shows for the families, and naughty shows for the drunken adults (my friends and I traded off drunk days – it was a blast!), where they played songs like Land Ho! off "Rocktopus", a harmony sung ballad poking fun (in a hilarious way) at different countries around the world that they've "sailed to".
Their songs consist of bard-like tales that are hysterical, adventurous, and sometimes even sorrowful.  Take "The Frenchman's Daughter" for instance; A tale of a young couple in love, escaping the violent rage of the young woman's father, later both shot and killed by him.  One of my other favorite songs is off of "Heavy Mahogany" called "Meat, Bread, and Wine"; an encouraging song of eating plentifully, drinking merrily, playing music, and spending time with your comrades and lasses all night long.
With instruments like the toy piano, accordion, mandolin, flutes and whistles, acoustic guitars, stand-up bass, and a very diverse assortment of percussion (tin cans and stein held together by rope included), and all seven of them possessing very pleasant vocal cords, The Dread Crew of Oddwood is a band you want to keep in your sights!
Depending on where you are in the country, you can see them make appearances at these events:
One-eyed Gypsy
901 E 1st St, Los Angeles, CA
06/29/2013  at 9:00pm
FREE SHOW!! 21+
Norcal Pirate Faire
Vallejo, CA
06/15/2013 – 06/16/2013
And last, but not least, for all you lucky Wisconsin people…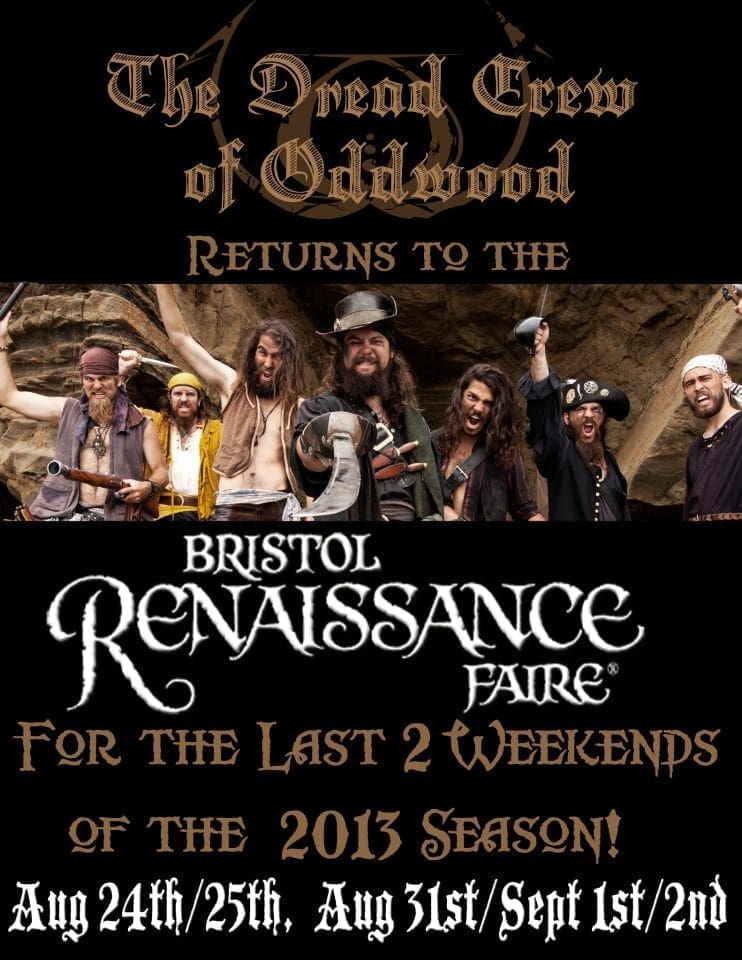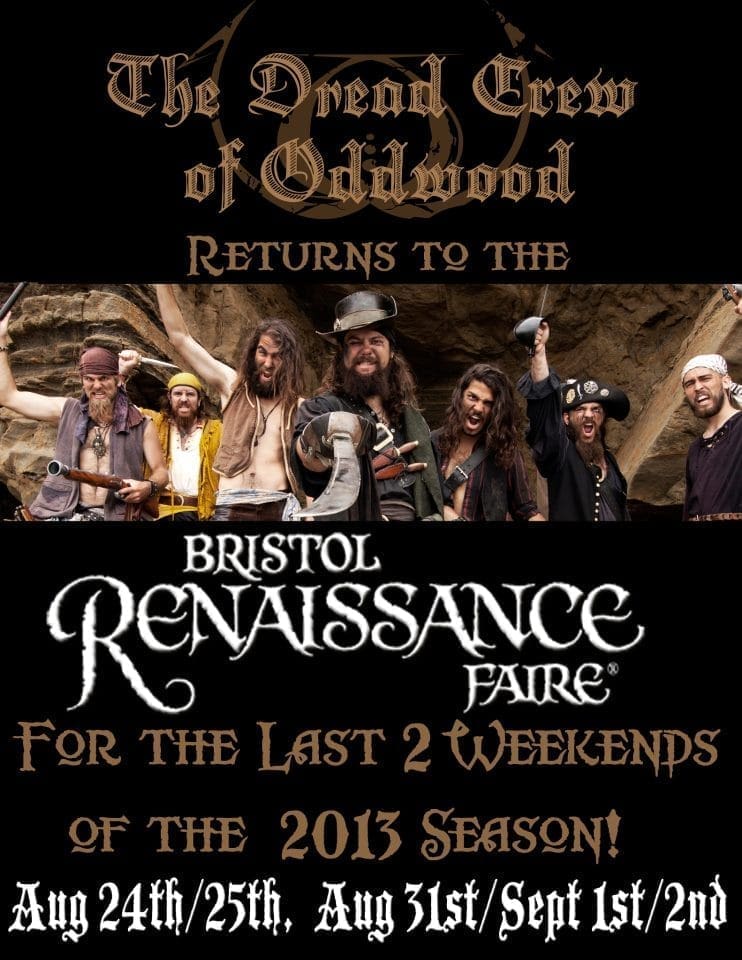 Check out their music and other cool stuff at the following links:
The Dread Crew of Oddwood Official Website
[SlideDeck2 id=10385]