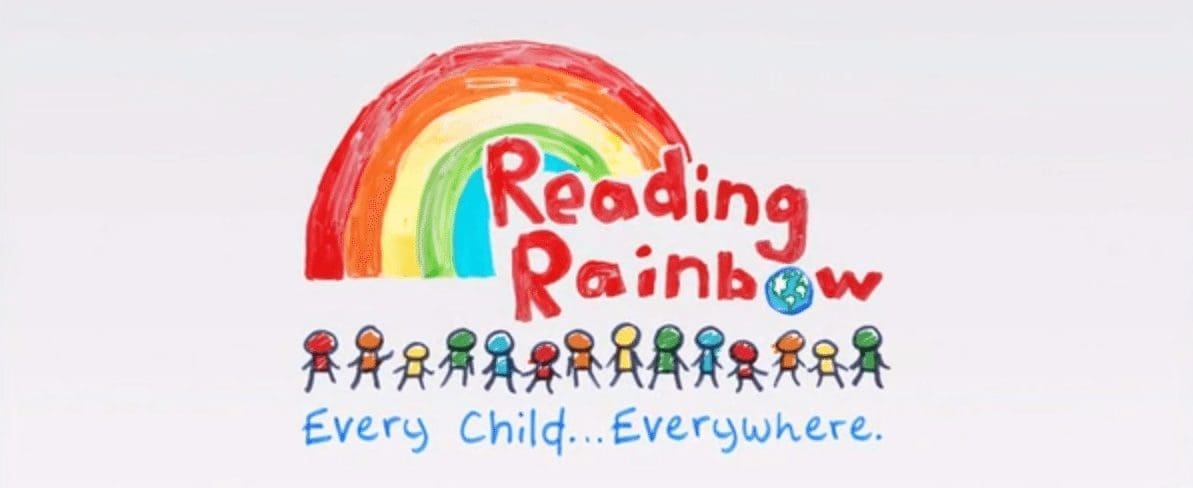 "Butterfly in the sky…" Don't deny it, you know what comes next. In fact, every person over the age of 10 knows what comes next. Since 1983, LeVar Burton and Reading Rainbow have been teaching children the importance of reading, exploring and learning. But since 2009 we all have been wondering and wanting more. I know as a new mom, I am obsessed with thinking about the future education of my son and how he will learn to read.
Now with the help of Kickstarter, LeVar Burton is attempting to bring Reading Rainbow into the 21st century and modernize to new technology. He aims to accomplish three things with the Kickstarter donations: Put Reading Rainbow on the Web, build a specialized classroom version and deliver it FREE to schools in need. With 25% of children in the United States growing up illiterate, it has never been more important to bring Reading Rainbow to 'Every Child…Everywhere!'
Learn more about how your can be a part of this Kickstarter program HERE and with each dollar donation get better and better swag, including the amazing opportunity to try on Geordi LaForge's visor!