Note: This review covers the first three episodes of the Disney+ series, What If…?. There's some speculation, but it does not contain any spoilers outside of what was in the trailers and Disney+ episode descriptions and does not cover the entirety of the series.
---
The Marvel Cinematic Universe (MCU) can now be called the Marvel Cinematic Multiverse. After the events of Loki, things are going to be wonky for quite some time. Following on the heels of the Loki finale, we get Marvel Studios' first animated series, What If…? to really give us a taste of the multiverse. We've seen the first three episodes of this 10 episode series, and they're a lot of fun. Let's take a closer look at What If…? with light spoilers about the general plot points of each episode (what you'd find in the Disney+ description), but no major spoilers.
The comic book version of What If is rarely interconnected and doesn't really cross over with any other stories. That is not the case with the animated show. Instead, all of the events you see across the 10 episodes of What If…? are, in fact, canon to the current MCU. The audience views these events through the eyes of The Watcher (Jeffrey Wright). The Watcher can see all timelines, but will not interfere with any of the events.
It's not hard to see any one of these characters or timelines referenced in future MCU films and Disney+ series (Doctor Strange and the Multiverse of Madness anyone?). And while there's no direct connection to the Loki series in the first three episodes, it's probably best if you watch Loki first so you have a better understanding of the multiverse and all the new timelines that emerged from that series. In fact, this is one of the few Marvel properties where you'll get a lot more from the series if you've seen the films each episode references.
We don't yet know which characters we'll see again after the first season of the series concludes, but Marvel Studios has made it clear that at least some of the characters you meet in What If…? will also appear in upcoming live-action projects. That makes sense, not only due to the fact that we don't yet know which timelines the upcoming movies and TV shows take place in, but also because some characters fit very well in the new MCU.
While Erik Killmonger (Michael B. Jordan) doesn't appear in the first three episodes, thanks to the trailers, we know he shows up at some point as Black Panther in another timeline. Given the tragic and untimely passing of Chadwick Boseman, it's not far-fetched to believe Black Panther: Wakanda Forever could somehow incorporate the Killmonger version of Black Panther as the new leader of Wakanda. Bottom line, don't write off this series as non-canon because everything here happens in the reality of the new MCU multiverse.
---
Episode One – Captain Carter (August 11)
Captain Carter (Hayley Atwell) returns to the MCU once again. She has appeared a few times after her initial introduction in Captain America: The First Avenger, but it's that movie that this episode directly references. The episode asks the question of what happens if Peggy Carter stays in the room with Steve Rogers when he was supposed to get the super-soldier serum. In this episode, instead of Steve getting the serum and becoming Captain America, Peggy ends up with it and becomes Captain Carter.
Unlike Captain America, Captain Carter has to fight for everything because she's a woman. This episode deals with a lot of that prejudice as Peggy fights for the right to be taken seriously and get in on the action. This is essentially what would happen if Peggy simply took Steve's place in Captain America: The First Avenger and the results are a lot of fun.
---
Episode Two – T'Challa as Starlord (August 18)
This one is going to break some hearts. In this series, Chadwick Boseman reprises his role as T'Challa for the last time. He recorded his lines before his passing, and this specific episode is dedicated to him. Sad events aside, while the first episode had fun with Peggy Carter taking over for Steve Rogers, this episode cranks the level of fun up a notch or two.
In the two Guardians of the Galaxy films, you find out that Peter Quill (Chris Pratt) is abducted from Earth by Yondu (Michael Rooker) and eventually becomes Star-Lord. In this episode, T'Challa is abducted instead and eventually becomes Star-Lord, but a very different kind of Star-Lord. Just like episode one was basically a retelling of Captain America: The First Avenger, episode two is essentially a retelling of some of the events in the first Guardians of the Galaxy film, with a few nods to Guardians of the Galaxy Vol 2.
---
Episode Three – Loki on Earth (August 25)
While the first two episodes of What If…? are a lot of fun, episode three delves into the darker side of the series. This episode picks up at the end of Iron Man 2 when Tony Stark is sitting in the donut on top of a restaurant and Nick Fury (Samuel L. Jackson) approaches him. There are direct references to Iron Man 2 and the first Thor film, but as you might expect, things play out very differently. It's hard to discuss this episode without getting into major spoiler territory, so we'll just stop there.
---
The first three episodes of the series clock in right around 30 minutes, including credits. While that's a similar runtime to WandaVision, these episodes feel a lot beefier compared to Marvel's first Disney+ series. While there are no post-credit scenes in these episodes, the creative team behind the series has stated that viewers should probably keep an eye on the credits. We're guessing there will be at least one post-credit scene at some point.
While it's too early to say just how good What If…? will be, the first three episodes offer a great start to the series. None of these episodes were directly connected to each other, but we're willing to bet that will change as the series progresses. It's hard to tell if this show will have the same impact on the MCU as the first three Disney+ Marvel series, or even create as much online chatter between episodes, but so far it's done a great job introducing new versions of characters that are likely to make additional appearances down the line.
About What If…?
Synopsis: Exploring pivotal moments from the Marvel Cinematic Universe and turning them on their head, leading the audience into uncharted territory.
Director: Bryan Andrews
Writer: A.C. Bradley
Stars: Jeffrey Wright, Chadwick Boseman, Hayley Atwell
Episodes: 10
Runtime: 30 Minutes (per episode)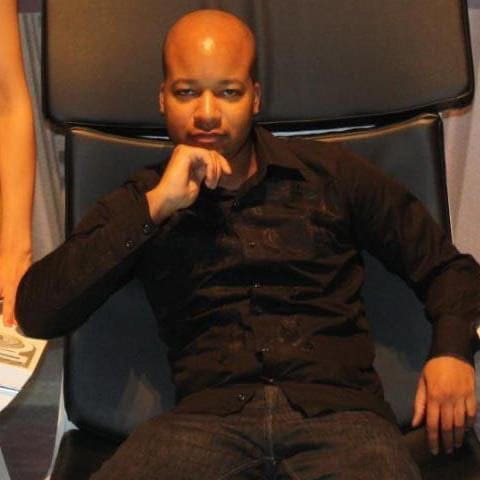 Bryan Dawson has been writing professionally since the age of 13. He started his career as a video game writer and has since worked for Random House, Prima Games, DirecTV, IGN, AOL, the British Government, and various other organizations. For GNN, Bryan taps into his passion for movies.