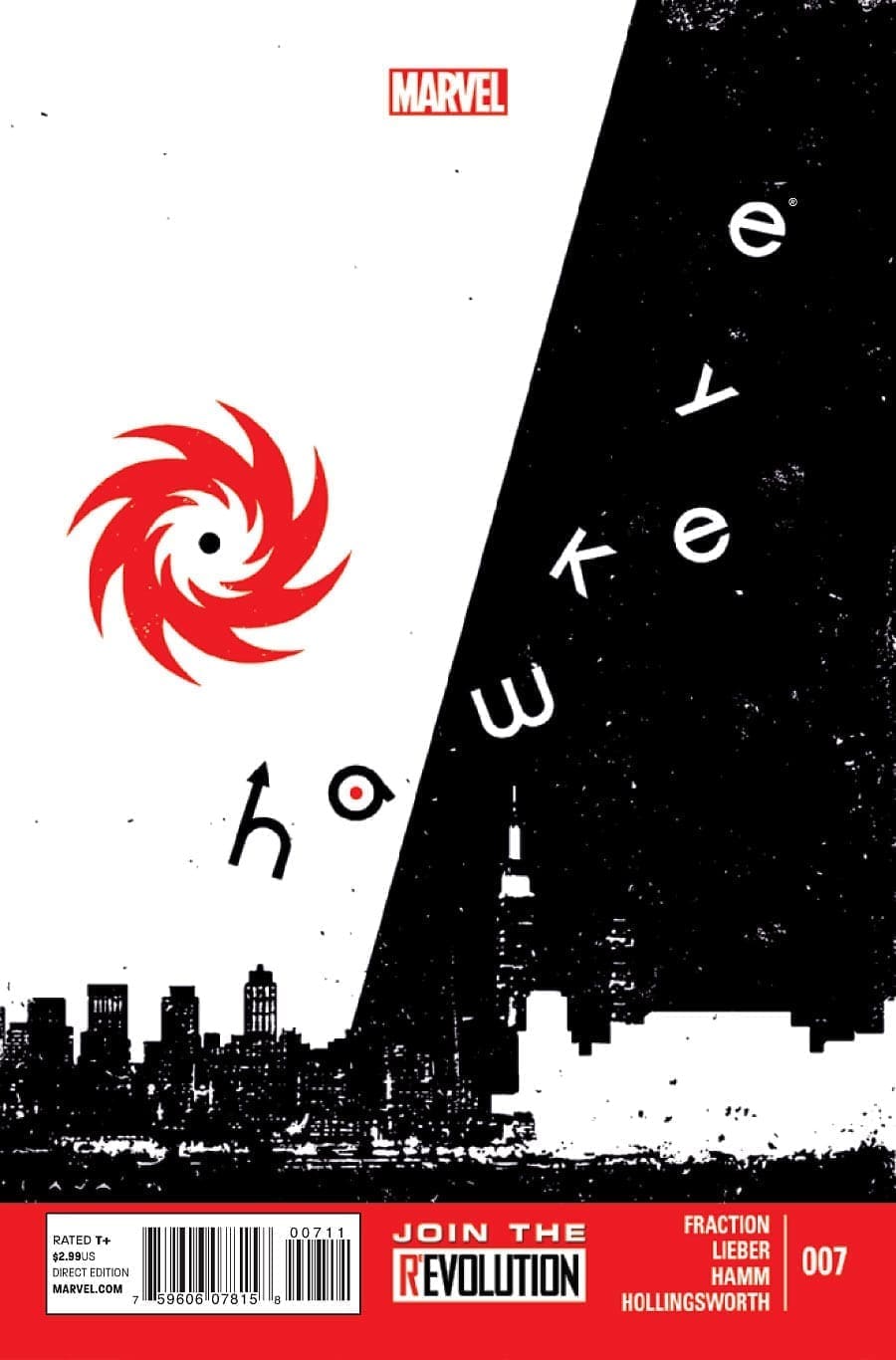 Hello Comic Book Fandom!
Each week Marvel Comics, DC Comics, Image Comics, Dark Horse Comics, IDW Publishing, BOOM! Studios, and others release comic books every Wednesday and sometimes fantastic comic books get lost in the shuffle. This list will highlight ten comic books that are worth checking out for this week.
Some comic books might be a great jumping on point, others are one-and-done stories, or some are just worth the price of admission.
This week, Greg Rucka is getting closer and closer to ending his Punisher run, Invincible by Robert Kirkman, Ryan Ottley, and Cory Walker hit a milestone with issue #100, Zelda nerds will be happy that Dark Horse will release Legend Of Zelda Hyrule Historia, Injustice Gods Among Us will hit shelves in April but enjoy the comic book DC Comics is putting out because it's REALLY good. Trust me.
Lastly, I had the chance to attend this year's Amazing Arizona Comic-Con 2013 and had a blast. I got to meet lots of great comic book creators but the true highlight was meeting John Dolmayan (Drummer from System of a Down). The 15-year-old in me got REALLY excited, as you tell by the huge smile on my face in the picture below (if you could see it). Also he is huge comic book reader/collector and a really down to earth dude….
If you wanna read more coverage of Amazing Arizona Comic-Con 2013, Click here and here.
Alrighty then, let's get this list rolling…
———————————————-
[Honorable Mention] Batman and Robin Annual #1
Robin leads Batman on an unrelenting hunt across the globe for family secrets that promise to change them both forever.

If you think you know Bruce Wayne…think again!
———————————————-
10. Avengers #4
'THE DEATH AND RESURRECTION OF MAJOR TITANS'

The Secret Origin of Hyperion.

The Legacy of the Garden unfolds in the Savage Land.

'We'll have to field test our theories here. NOW.' –Dr. Deeds
———————————————-
9. Punisher: War Zone #4
The Punisher tries to break Cole out of jail.The Avengers stomp him. A lot.
———————————————-
8. Aquaman #16
'THRONE OF ATLANTIS' continues!

Continuing from this month's JUSTICE LEAGUE #16!

Torn between Ocean Master and the League in this penultimate chapter of 'Throne of Atlantis, Aquaman is pushed toward an impossible choice!

The monstrous Trench are back – and they're hungry!
———————————————-
7. Masters Of The Universe: The Origin Of He-Man #1 (One Shot)
Learn how Prince Adam first harnessed the Power of Grayskull!

Witness the first battle between He-Man and Skeletor!
———————————————-
6. Doctor Who: Prisoners Of Time #1
November 23, 1963: A day that changed the world forever. That day saw the broadcast début of Doctor Who, which was to become the longest-running science-fiction series on television.

And now 50 years later, we pay tribute to one of the greatest pop-culture heroes of all time with this special series, which tells an epic adventure featuring all 11 incarnations of the intrepid traveler through time and space known simply as… the Doctor.
———————————————-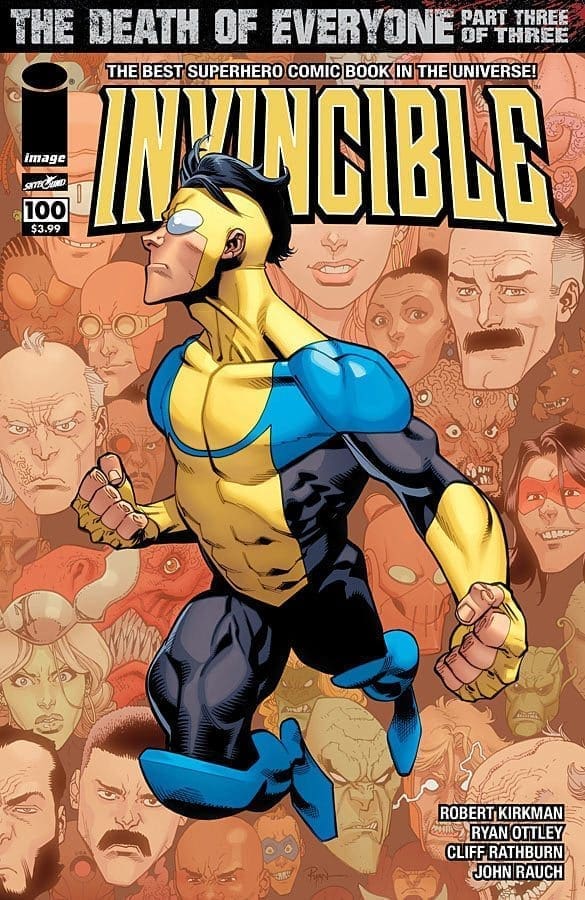 5. Invincible #100
10th ANNIVERSARY LANDMARK 100 th ISSUE SPECTACULAR!

THE DEATH OF EVERYONE: CONCLUSION!

It's all been building to this. Mark Grayson's entire life as a superhero, all he's learned, all he's endured, it's all been leading to this one moment. Will he become the hero he was meant to or will he choose… a DIFFERENT path?

The aftermath of this EXTRA-SIZED issue will shock you.
———————————————-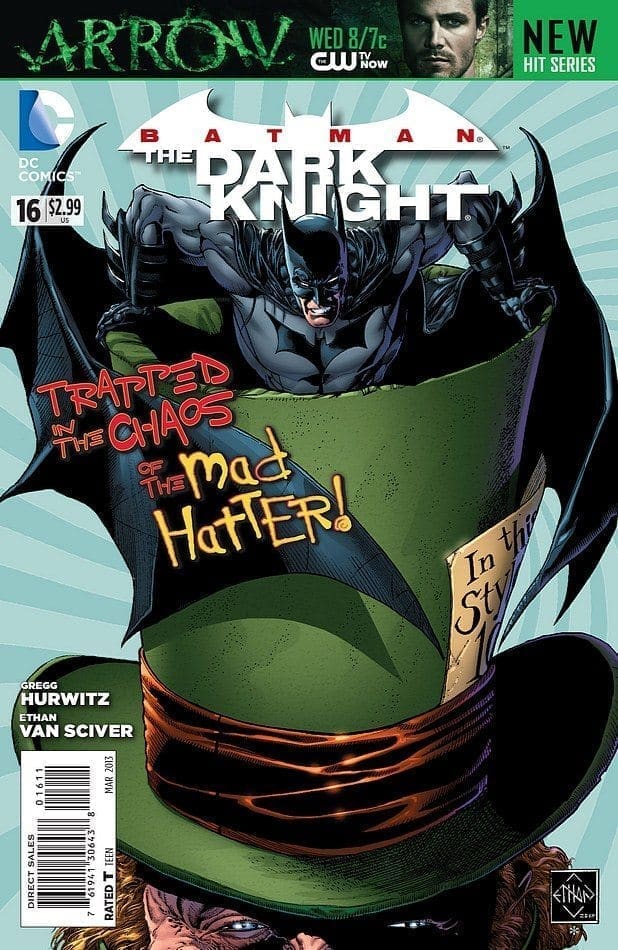 4. Batman: The Dark Knight #16
Welcome new series artist Ethan Van Sciver!

Do you dare journey into the twisted world of the Mad Hatter?

Batman has discovered a trail of bodies but no leads as he realizes that this is unlike any Mad Hatter case he's seen before.
———————————————-
3. Injustice Gods Among Us #1
Based on DC's latest highly anticipated video game from the makers of Mortal Kombat! This prequel explains the events leading up to the start of this epic game!
———————————————-
2. Legend Of Zelda Hyrule Historia HC
Dark Horse Books and Nintendo® bring you The Legend of Zelda: Hyrule Historia, containing an unparalleled collection of historical information on The Legend of Zelda™ franchise. This handsome hardcover contains never-before-seen concept art, the full history of Hyrule, the official chronology of the games, and much more!

Starting with an insightful introduction by the legendary producer and video-game designer of Donkey Kong™, Mario™, and The Legend of Zelda™, Shigeru Miyamoto, this book is crammed full of information about the storied history of Link's adventures from the creators themselves! As a bonus, The Legend of Zelda: Hyrule Historia includes an exclusive comic by the foremost creator of The Legend of Zelda manga-Akira Himekawa!

* The full history and making of the The Legend of Zelda™ franchise, never-before-seen concept art!

* Introduction by Shigeru Miyamoto!
———————————————-
1. Hawkeye #7
We're pushing the next story back by a month to make room for a timely story about Hawkeye and Kate Bishop dealing with the ramifications of a hurricane that hammers the east coast.

With lovely art by the Eisner Award Winning artist Steve Leiber and newcomer Jesse Hamm, it's a perfect pause before the next Fraction/Aja mini-opus begins….featuring the reveal of a villain that I can promise you no one sees coming.
Preview pages:

Video:
Matt Fraction on 'Hawkeye' #7
———————————————-
Chuckie blogs about comic books and stuff for Geek News Network and Comic Book Therapy. He also likes the smell of coffee and rich mahogany in the morning. Follow Chuckie on Twitter, or lurk him on Facebook, which ever you prefer.
* This article was compiled while listening to the album Advance and Vanquish by the band Three Inches of Blood.
[SlideDeck2 id=9304]
Lover of Comic books, film, television, fresca and video games. Check out my blog dweebofthedead.tumblr.com to see what kind of shenanigans I got going on, or check out my twitter for up to date ramblings @dweebofthedead.
Email: chuckie.valdez@geeknewsnetwork.net